Tesla Semi-Truck Revealed: Jackknifing-Proof And Other Features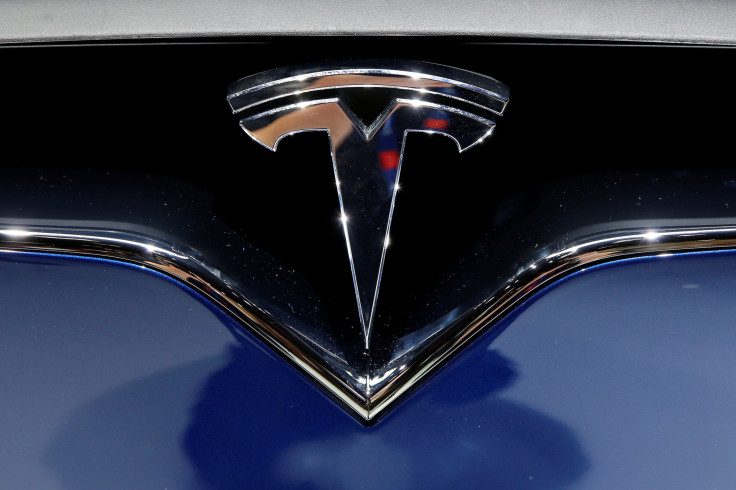 Tesla has finally launched its much awaited Semi truck at an event in Los Angeles on Friday. The new truck gains from the features of Tesla cars such as the Model S and Model 3 and scales them up to the level of commercial trucks.
This is how it looks.
Here are some of the features of the vehicle you need to know:
Speed: The Tesla Semi truck will accelerate from 0-60 miles per hour in five seconds. Tesla CEO Elon Musk claimed it can go up to 50 miles per hour on a 5 percent grade hill, while carrying a full load. This means the truck will be able to navigate rough terrains easily, even when it is speeding.
Range: One of the biggest concerns with the Tesla truck was its range. While Tesla had, before this launch, made cars with a maximum range of under 300 miles on a full charge, commercial gasoline guzzling trucks do the double of that. The company has announced the truck will do 500 miles on a full charge, which may be a little less than commercial trucks, but it is still the highest range available till date on an electric truck.
Controls: This is one of the best features of the truck. The Tesla Semi truck is designed way differently than regular trucks. It has more of a Tesla Model S feel since it has no transmission, no clutch and no big motor in the front. Tesla has completely overhauled the way conventional trucks work. It might take time for conventional drivers to adjust to the truck, but it will make trucking more focused since the drivers will not need to go through the motions of regular driving.
Jackknifing proof: This is one of the biggest safety features of the truck. It is equipped with sensors that can quickly detect any instability and react to positive and negative torque. These sensors control every wheel separately and can brake as per need to stop the vehicle from jackknifing — a scenario which happens when a truck skid on icy roads and bend into a V-shape, with the rig on one side and the engine on the other. This might be a life-saving feature of the truck, thus making it much safer than conventional trucks.
Charging: The truck will fully charge in less than an hour and provide 400 miles worth of charge in 30 minutes.
The Semi is expected to be much cheaper than conventional trucks. Musk claims it will cost $1.26 per mile in comparison to an average cost of $1.51 for a diesel truck. This makes it around 20 percent cheaper than conventional trucks. The drivetrain on the truck is also expected to be cheaper to use over time since it is guaranteed to last around 1 million miles.
However, the truck isn't expected to be available soon, since its production will begin in 2019. Just like Tesla cars, you can put down a deposit to reserve one now.
© Copyright IBTimes 2023. All rights reserved.