Elon Musk Says Humans Should Already Have A Moon Base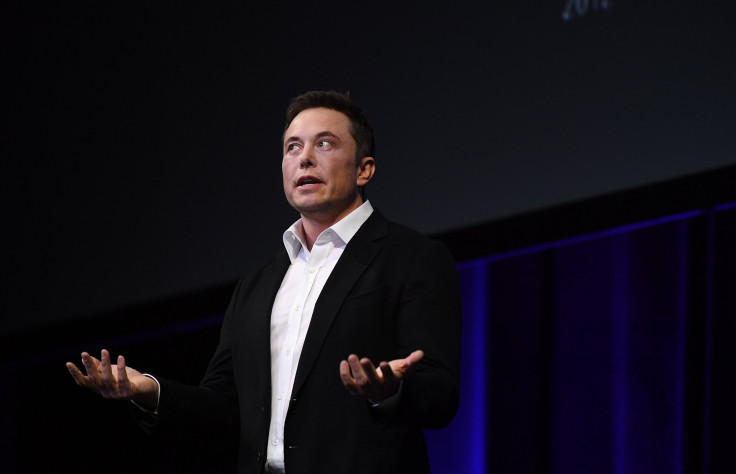 Space entrepreneur Elon Musk weighed in on humanity's endeavors beyond earth Tuesday after President Donald Trump signed a directive ordering NASA to focus on the moon and Mars.
"It is high time that humanity went beyond Earth," Musk tweeted. "Should have a moon base by now and sent astronauts to Mars. The future needs to inspire."
Trump signed an order Monday directing NASA administrator Robert M. Lightfoot Jr. to point the organization's efforts toward human exploration, starting on the moon, according to New Scientist. The directive was issued on the 45th anniversary of the Apollo 17 moon landing.
"The directive I am signing today will refocus America's space program on human exploration and discovery," Trump said. "It marks an important step in returning American astronauts to the moon for the first time since 1972 for long-term exploration and use. This time, we will not only plant our flag and leave our footprint We will establish a foundation for an eventual mission to Mars and perhaps, someday, to many worlds beyond."
Musk, the founder of private space company SpaceX, has long advocated for a base on the moon. During a June discussion at the International Space Station Research and Development conference in Washington D.C., Musk said a lunar base would aid in efforts to reach Mars.
"Having some permanent presence on another heavenly body, which would be the kind of moon base, and then getting people to Mars and beyond – that's the continuance of the dream of Apollo that I think people are really looking for," Musk said at the time.
Musk has frequently called for the colonization of Mars and released a plan this year claiming he would be able to put a million people on the Red Planet by sometime in the 2060s, according to National Geographic. During a September presentation at the International Astronautical Congress in Australia, he again railed against the fact that humanity had not yet established permanent residency on the moon.
"It's 2017," Musk said. "We should have a lunar base by now. What the hell's going on?"
© Copyright IBTimes 2023. All rights reserved.
FOLLOW MORE IBT NEWS ON THE BELOW CHANNELS