Elon Musk's Dad Promises To Get His Billionaire Son Send A 'D**k Pic' To Radio Host
KEY POINTS
Errol Musk had a candid interview on an Australian radio show
One of the hosts asked him if Elon had been circumcised
Errol said he'd get Elon to send the host a "d--k pic"
Errol Musk, the father of Tesla CEO Elon Musk, has jokingly promised an Australian radio host that he will get his billionaire son to send him a photo of his genitals.
The 76-year-old made the funny remark during Monday's episode of the Australian radio show "The Kyle and Jackie O Show. During the show, he was asked if Elon, 51, had been circumcised, Unilad reported.
"What do you think about circumcision?" Kyle asked, further probing, "Did you cut them boys? ... Cut or uncut?"
"I have never bothered about stuff like that," Errol said, sounding puzzled. They joked a bit about the subject before Kyle jokingly stated that he was asking about the same for the "promiscuous" Australian women. Errol then promised he'd get Elon to send Kyle a "d--k pic."
Errol also seemed to downplay the Tesla boss' achievement during the nearly 20-minute phone call. When asked if he's proud of his genius and extremely wealthy innovator son, he said, "No. You know, we are a family that has been doing a lot of things for a long time, it's not as if we suddenly started doing something."
Errol further revealed that Elon has been "frustrated" that he's running "five years behind schedule" in terms of personal progress.
The hosts then brought up Elon's topless photos from his recent Mykonos holiday. Errol said he had seen the pictures and suggested that Elon take a supplement that would help him lose weight without additional diets or exercises, according to news.com.au.
Errol also commented on Elon's frugal way of living when asked if he has ever received money from his billionaire son. The father later brought up his younger son, Kimbal, into the conversation, calling him "my pride and joy." He further clarified that Kimbal is a billionaire, too, although not as rich as Elon.
Like every public figure, Elon's life has been subject to scrutiny and has served as tabloid fodder for years. Just recently, his supposed affair with Nicole Shanahan and alleged falling out with her husband, Google co-founder Sergey Brin, was widely reported.
International Business Times was not able to independently verify the reports.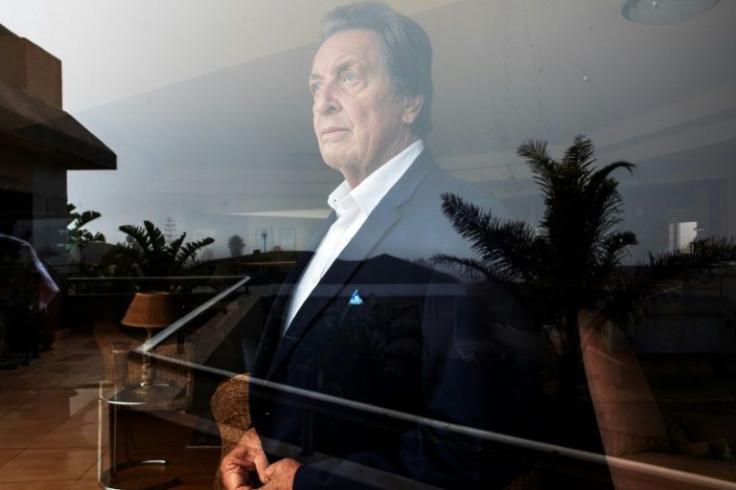 © Copyright IBTimes 2023. All rights reserved.