Emirates Airline Is Eating All The Other Airlines' Lunch. But Is It Here To Stay?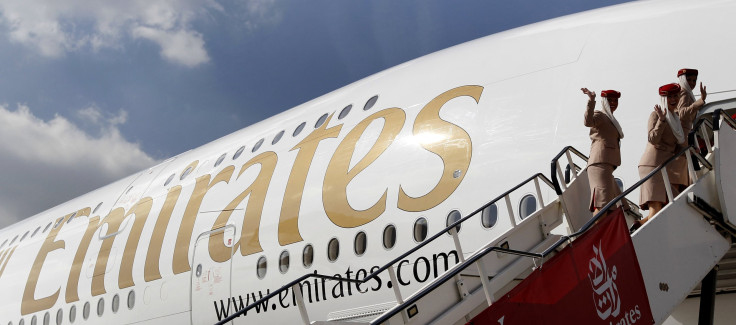 In 1985, the government of Dubai invested the equivalent of $10 million to create a small local airline, with help from Pakistan and a couple of leased jets. Emirates Airline then began flying to destinations in the Middle East from its home base in a sleepy Gulf city; it went largely unnoticed by the big European and American carriers that dominated commercial aviation worldwide. Today, Dubai is very different, a hub of world commerce that rivals London and New York -- and Emirates is a behemoth, the biggest airline in the Middle East and the world's fourth-largest by international traffic.
Far from the backwater of the mid-1980s, the United Arab Emirates -- fueled by oil and a return to commerce, their ancestral vocation -- have become a voracious consumer and a growth story that is nowhere more visible than in its airlines. Emirates and Etihad Airways, based in the nearby emirate of Abu Dhabi, are growing many times faster than their rivals. They are also buying hundreds of new jets from Airbus and Boeing. Together with Qatar Airways, also based in the Persian Gulf in Doha, they are expected to dominate the headlines at the Dubai Air Show next week with orders for new jets that may break all-time records.
The spotlight will be most of all on Emirates, which may award the Boeing Co. (NYSE:BA) the biggest order ever in the U.S. company's history. Emirates may buy 100 Boeing 777-9X jets worth as much as $30 billion.
Under British-born Chief Executive Tim Clark, Emirates has become irreplaceable for both Boeing and Airbus, a unit of European Aeronautic Defence & Space Company NV (EPA:EAD). The Dubai-based airline is now the largest operator of the Boeing 777 and of the biggest passenger airplane in the world, the Airbus A380. Without Emirates, which has bought more than one in three of all A380s sold to date, the giant European airplane -- not a financial success -- may have been canceled altogether. Now, Airbus hopes to get an order for up to 30 more A380s from Emirates at the Dubai Air Show. At $400 million per plane according to Airbus list prices, that order would be worth $12 billion.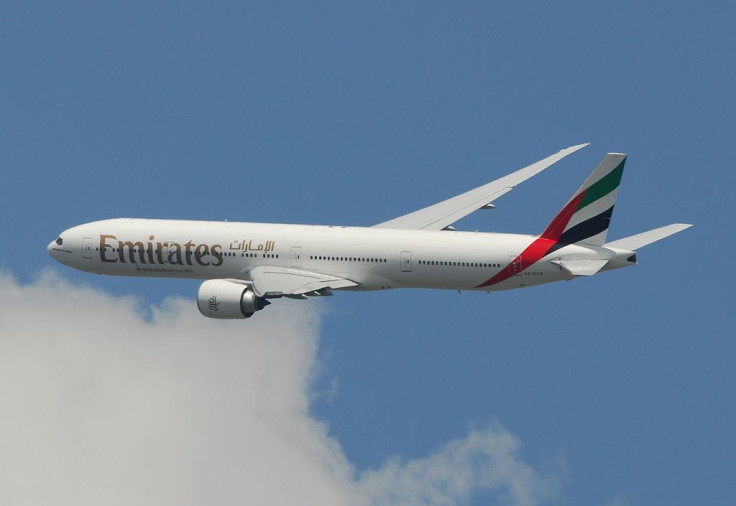 But there's a more substantial difference between European and American carriers: Emirates makes money. According to its own data, in the fiscal year ended in March of 2013, the airline earned 2.28 billion dirhams, or $620 million, an increase of 52 percent over the same period of the previous year, while revenue rose more than 15 percent. And it's been profitable every year for 25 years, something that the other global carriers can't say.
In 2012, Deutsche Lufthansa AG (FRA:LHA), the biggest global carrier from Europe, posted a net profit of 990 million euros, but it lost money the previous year, and in 2009. Its closest European competitor, Air France - KLM (EPA:AF), had a net loss of 1.19 billion euros last year, almost half of it in restructuring charges. And International Consolidated Airlines Group (LON:IAG), the parent company of British Airways and Iberia, lost 412 million euros last year after net earnings of 554 million euros the previous year. U.S.-based airlines have shown results that were just as erratic.
How did Emirates manage to achieve its remarkable consistency in an industry beset by cyclical crises and unpredictable geopolitical factors?
Airline experts point out Dubai's geographical location: It's pretty much in the middle of the world, an ideal transfer point between many of the fastest-growing markets. Emirates is poised ideally to fly people between regions with double-digit economic growth rates, avoiding the crisis in the developed world that has hurt passenger numbers. "They are the beneficiary of great geography, and that's useful, but not sufficient," said Mo Garfinkle, an aviation consultant who's advised some of the world's biggest airlines (his client list does not include Emirates). "What has enabled them to build a great airline is a superb management team that has focused on providing best in class service, in all classes."
20 Percent Per Year
Whether because of location or quality attracting travelers, Emirates says its passenger traffic is rising at 20 percent annually. Competitors can't keep up: Lufthansa said, in a recent presentation in New York, that it assumes 3 percent a year for the next few years, and that's a typical number for established players in the industry.
Dubai enjoys another advantage over Europe and America, where dense development constrains airport expansion. It can add more runways and more terminals almost without limit, and it is currently building an even bigger airport, Dubai World Central, for when the current Dubai International reaches peak capacity.
But critics say there is a hidden and powerful hand behind the success of Emirates: The government of Dubai, its 100 percent owner. The emirate, they say, provides financing at favorable rates, as well as a host of other subsidies that international competitors don't have.
Rival airlines allege that Emirates even gets help from the U.S. government, which provides financial support through the Export-Import Bank to American companies that sell airplanes to foreign customers. Delta Airlines (NYSE:DAL) and others sued the Ex-Im Bank earlier this year, calling for the federal government to freeze the loan guarantees it gives a handful of overseas airlines, including Emirates, so they can buy Boeings more easily.
But Emirates says it's not subsidized, and it does not get money from the emir beyond that $10 million in seed capital in the 1980s, plus $88 million invested in infrastructure at the same time. Also, Dubai may be wealthy but it doesn't have oil, and it does not subsidize the national airline's fuel, as does the Saudi Arabian government next door. Emirates says it raises on its own, on debt markets, the money it needs to buy planes.
"All airlines have been helped by their governments," Garfinkle said. For example, "in the U.S., it's bankruptcy laws," and "the federal loan board after 9/11" created to rescue airlines with taxpayer money after the terrorist attacks. But "the Gulf carriers have not benefited to any greater extent than others have," he said, adding, "The governments in that region of the world understand how important aviation is as a foundation of the overall economy, so they have promoted it. It doesn't mean they favored Emirates."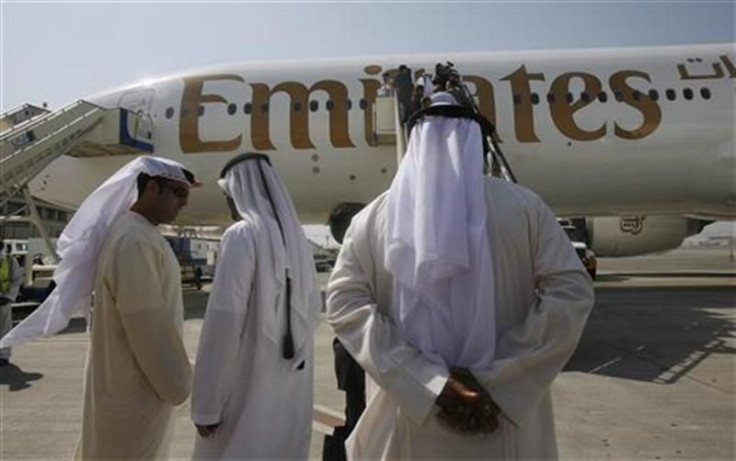 Emirates competes on costs, too. Alan Bender, who teaches Aeronautical Science at Embry Riddle Aeronautical University, considers Emirates a low-cost airline: "Their costs per available seat-kilometer are very low," he said, citing the standard measure in the industry. According to 2010 data from the forecasting firm Oxford Economics, labor cost per employee at Emirates is about 40 percent of Lufthansa's and Air France-KLM's, and half of American Airlines and United Airlines.
Too Much Growth?
Emirates, whose shares aren't traded on stock exchanges, does not have to worry about keeping investors happy -- at least not beyond the Dubai government, which keeps strict tabs on the airline through Chair and Chief Financial Officer Ahmed bin Said al Maktoum, a member of the royal family and uncle of the current ruler, Sheikh Mohammed bin Rashid al Maktoum. So far the company has been a great investment for the al Maktoums: It says it has paid the government $2.3 billion in dividends since the royal family bankrolled the venture 28 years ago.
But some see a risk in the very growth that has propelled Emirates so far. Betting heavily on the Airbus 380, a giant double-decker airplane that loses money if it does not fill a significant portion of its 500 seats, is an especially bold gambit. If Emirates does buy 30 more, it will have 120 on order or in service -- that's five times as many as the next biggest operator of the airplane.
Tim Clark isn't worried. "If you've got a global operation and you're flying to places like Houston, each of those Houston frequencies is 2.5 aircraft" per day in order to keep a daily schedule from Dubai, the Emirates CEO recently told Bloomberg News. "Do that to Sydney twice a day or Melbourne twice a day, places like that, and you gobble up aircraft units before you know it."
Garfinkle agrees: "There's more than enough traffic available to them to fly more than 100 A380s quite comfortably," he said. "The real question is whether there is enough traffic to sustain the combined growth of the three Gulf carriers and Turkish Airlines, which are all leveraging the same geography." The short answer: Yes, according to Garfinkle, who sees two potential risks for the group.
"One could be called aeropolitical risk: A curtailment of traffic rights, or they can't get any future traffic rights. And the geopolitical risk is that Gulf airports become somehow less desirable, for instance, because Europeans, Americans and Australians have security fears and won't transfer in the Gulf," he said, "but neither is likely." Still, "their growth ambitions may have to be scaled back a little bit" if, for instance, political turmoil breaks out in the Middle East.
Bender said he initially marveled at Emirates' breakneck growth. But then, he said, Clark's plan for world domination appeared to make sense. "Linking South America to China, or Africa to Asia, is ambitious," he said, but it remains a good strategy, "given those areas' projected growth over the next 20 years in terms of people traveling." And much like its hometown of Dubai, which has catapulted itself to the forefront of world cities, Emirates seems here to stay: "It seems like Fantasyland. But once you sit down and do the numbers, it's possible."
FOR FREE to continue reading
✔️ Unlock the full content of International Business Times UK for free
offer available for a limited time only
✔️ Easily manage your Newsletters subscriptions and save your favourite articles
✔️ No payment method required
Already have an account?
Log in
© Copyright IBTimes 2023. All rights reserved.