Episcopalians Vote To Allow Same-Sex Weddings In Churches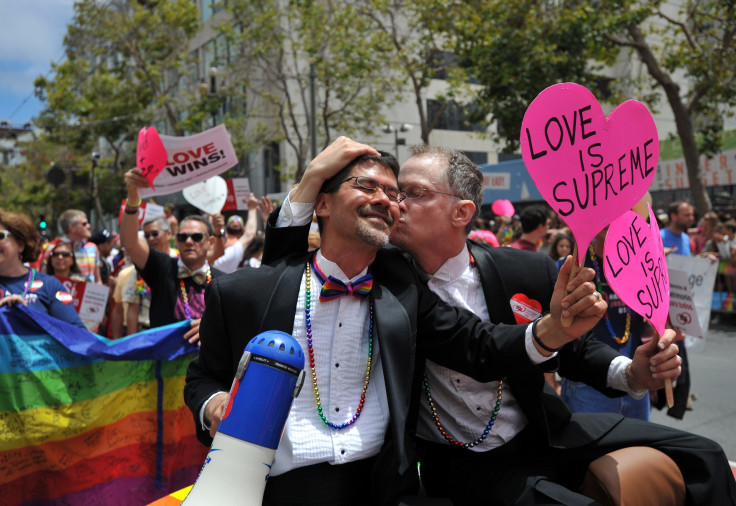 Episcopalians voted overwhelmingly to permit same-sex couples to be married in the church Wednesday, while also allowing clergy to decline to officiate over gay unions without facing any penalty, according to reports.
The move came at the Episcopal General Convention, currently being held in Utah. Bishops had approved the measure earlier in the week by a large majority, and the House of Deputies, the main voting body of clergy and laypersons at the convention, endorsed the measure 173-27, with 12 abstaining.
While the church is known for its long embrace of gay rights -- it appointed an openly gay bishop in 2003, and many dioceses have allowed clergy to perform civil same-sex weddings for years -- Wednesday's vote was the first time the church's official laws on marriage had been changed to allow same-sex marriage.
The vote changed the church's canons, or rules, surrounding marriage, to make them gender-neutral. Thusly, "husband and wife" was replaced with "couple," for example.
The church's first openly gay bishop, the former bishop of New Hampshire V. Gene Robinson, told the convention, "I think it is time for us to do this."
"Gays and lesbians are living out their lives in holy ways," Robinson said. Changing the church's rules on marriage "allows us to recognize this" and to "declare how far we have come," the Washington Post reported.
Despite the large majority of voters at the convention supporting the changes, church leaders acknowledged that some strongly disagreed with the changes, and that the debate within the church had been difficult and painful for some.
"Some people disagreed, some people disagreed deeply, but we prayed and we listened and we came up with compromises that we believe make room and leave no one behind, " the Very Rev. Brian Baker of Sacramento told the Associated Press.
The church's liberal stance on gay rights has in the past prompted conservative parishes to leave the national church. For example, in 2012 a majority of parishes in the conservative Episcopal Diocese of South Carolina voted to leave the U.S. Episcopal Church, over its appointment of gay clergy and acceptance of same-sex marriage, Reuters reported.
© Copyright IBTimes 2022. All rights reserved.
FOLLOW MORE IBT NEWS ON THE BELOW CHANNELS