Eric Garner Protesters Shut Down West Side Highway In New York City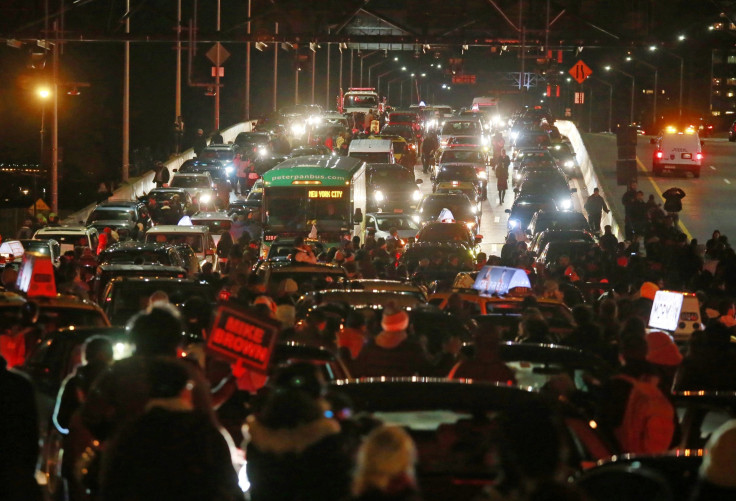 Hundreds of people surged onto New York's West Side highway Wednesday night in reaction to the news that a grand jury did not indict Daniel Pantaleo, a white NYPD officer who killed Eric Garner, an unarmed black man, this past summer.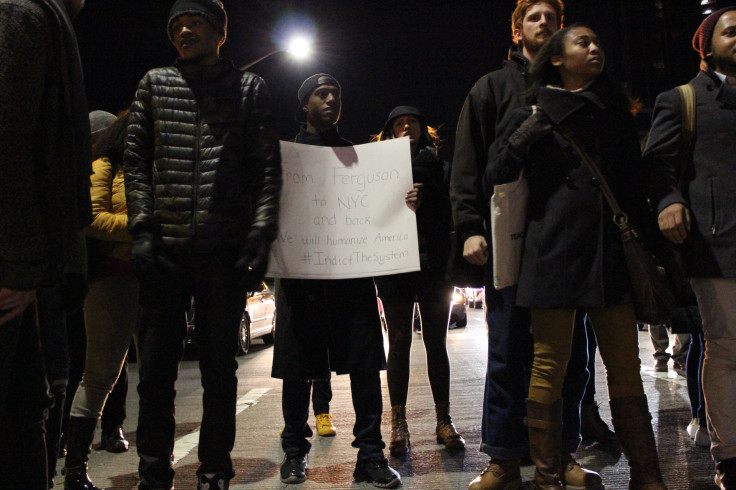 Protesters gathered at various spots around the city just hours after the announcement. Some convened at Rockefeller Center, where the city was holding its annual Christmas Tree lighting event. Others started in Union Square and made their way north. Eventually, hundreds came together in midtown and made their way west. By about 8:30 p.m., the group spilled onto the highway, blocking traffic and chanting slogans such as "no justice, no peace," and lecturing nearby NYPD officers.
"I'm out here for my rights," said Pilar DeJesus, 31, as she walked down the pavement with her friends from work. "We need to make some noise."
Police lined up across from protesters, and warned them to keep off the road or risk arrest. At one point, officers surrounded a group of about 100 protesters from the north and south sides of the highway.
Together, the protesters lay down on the asphalt, singing Michael Jackson's "They Don't Really Care About Us."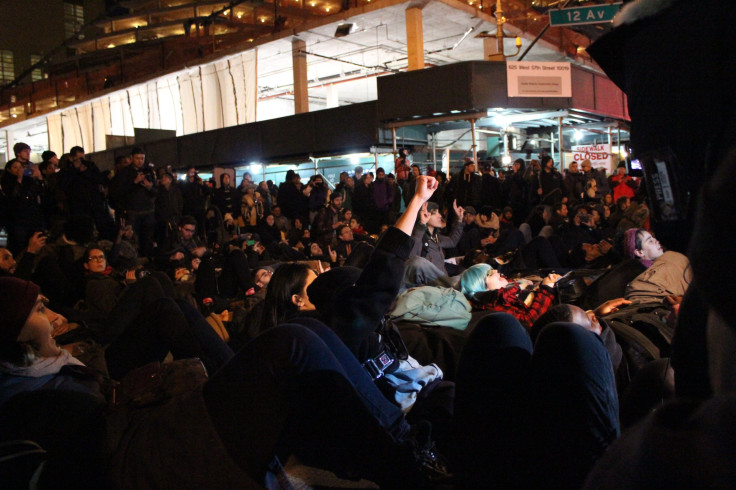 Soon after, they continued their march uptown, and officers arrested some protesters who refused to keep moving. This provoked large groups of protesters to begin chanting, in unison, the phone number for the National Lawyer's Guild.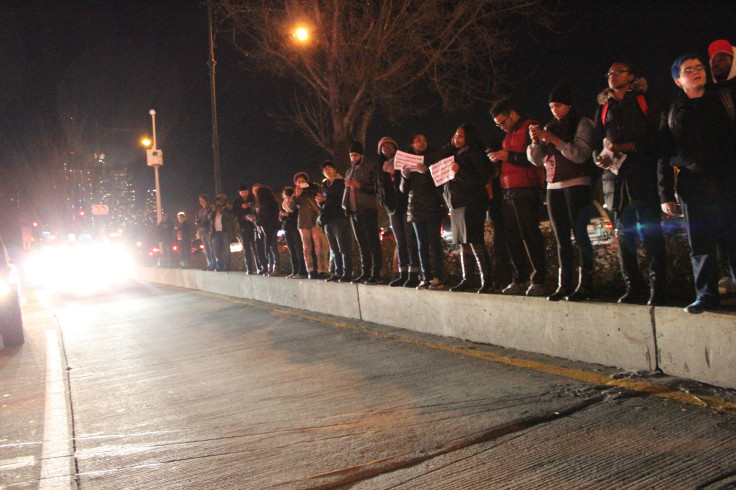 The group walked slowly north, weaving through taxis and cars all at a dead stop. Some drivers were unimpressed, but others were giving out high fives, taking photos and honking horns.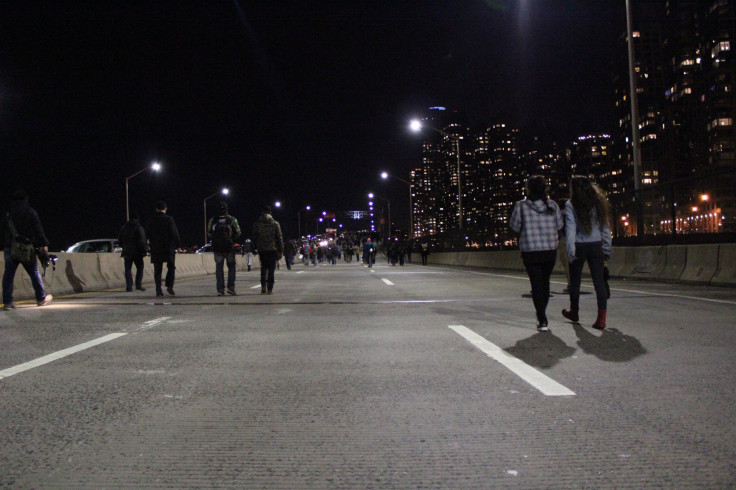 "We've actually gotten a lot of support, people appreciate what we're doing," said Shalisa Cumberbatch, 24, motioning to the motionless taxis and cars, as the protesters weaved around them.
The group turned off the highway around 10 p.m. and, through chants, started to figure out their next move.
© Copyright IBTimes 2023. All rights reserved.