Eric Newman, 102-Year-Old Coin Collector, Sells 1,800 Piece Collection For $23 Million [PHOTO]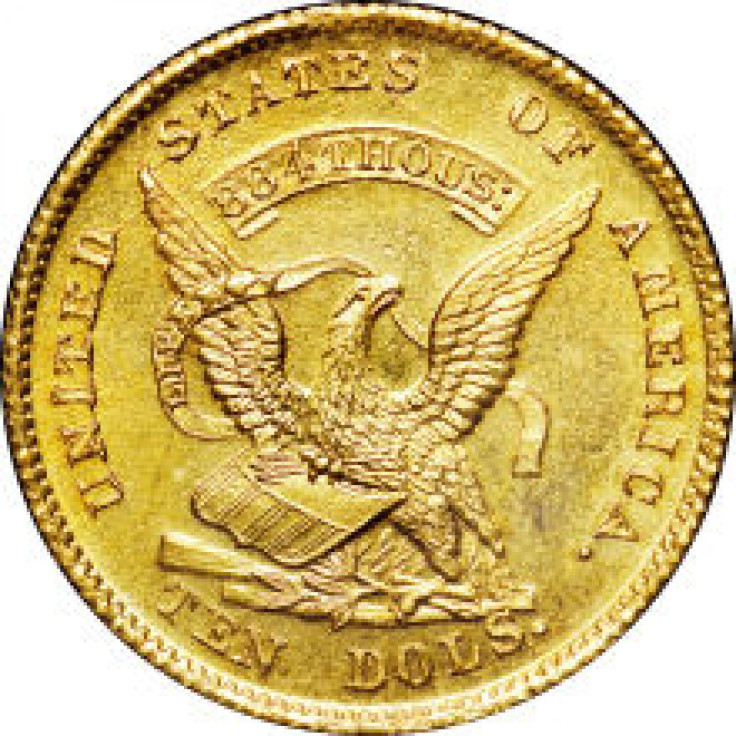 One of the world's most famous coin collectors has decided to part ways with his change.
Retired St. Louis lawyer Eric P. Newman auctioned his 1,800-piece coin collection during a two-day sale in New York City. The coins sold for $23 million, the Associated Press reports.
"It is a great honor for us to offer this collection," Jim Halperin, co-chairman of Heritage Auctions, said in a statement. "Eric P. Newman is a titan of numismatics and one of the hobby's greatest treasures."
The coin collection was 90 years in the making. Newman, who is 102-years old, began collection in the 1930s and paid roughly $7,500 for it. The collection boasts rarities including a $10 gold coin from 1852 during the California Gold Rush. The coin, which has been graded a 68 on rarity on a scale of 1 to 70, is the only privately owned version of the $10 gold piece coin from the U.S. Assay Office.
John Albanese, founder and president of the Certified Acceptance Corporation, said the coin is "unbelievable, almost unreal. We did not think that it could exist."
Halperin expected the coin would have a particular draw. "The Newman specimen of the 1852 Humbert $10 is one-of-a-kind," he said. "We expect fierce bidding from collectors."
Halperin said a 1795 U.S. silver dollar sold for $910,625 and one from 1799 sold for $822,500. One of the most-expensive coins was a rare quarter-dollar from 1796. Newman bought it for $100 and it was sold for $1,527,500.
Proceeds from the sale will benefit the Eric P. Newman Numismatic Education Society that was founded in 1958. Newman and his wife, Evelyn, of more than 70 years have remained active in numismatic research. The pair started the Newman Money Museum on the campus of Newman's alma mater -- Washington University in St. Louis, Mo.
Newman isn't the only coin collector to sell his change for millions. In 1997, Louis Eliasberg's rare coin collection was sold for $45 million. Eliasberg, who had died 21 years earlier, was the first person to assemble a collection of every coin minted in the U.S., dating to 1792, the Baltimore Sun reports.
"Generations of collectors have lived and died without having a chance to own these coins," Q. David Bowers, Eliasberg's biographer, said at the time. "I feel like we're having a rendezvous with history."
© Copyright IBTimes 2023. All rights reserved.