Eritrea Mandatory Polygamy Hoax: Government Officials Outraged Over Satirical News Article About Multiple Marriages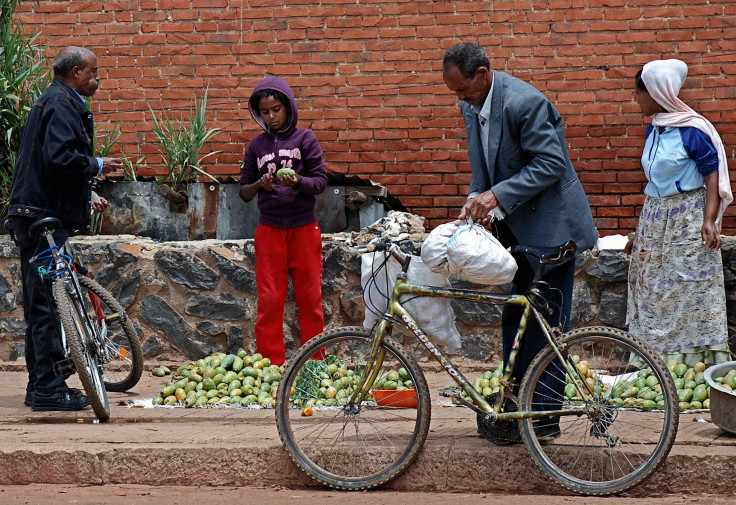 Eritrean officials are outraged over a satirical news article reporting that men in the country were ordered to marry at least two wives or face life imprisonment, according to BBC News. The hoax on mandatory polygamy in Eritrea went viral on social media this week and some news sites in other African nations reported the story as if it were true.
"Even a madman in [the Eritrean capital] Asmara would know that this story was not true," an Eritrean official told BBC News on Thursday.
The story was first published online Monday in a satirical column of Kenyan newspaper the Standard called Crazy Monday. Citing an alleged government memo leaked by "activists," the article said Eritrean officials had asked men to marry at least two women "due to acute shortage of men" following a civil war with Ethiopia as Eritrea sought independence.
"In the statement written in Arabic assures of government support to the polygamous marriages. The activists translate it thus, 'Based on the law of God in polygamy, and given the circumstances in which the country is experiencing in terms of men shortage, the Eritrean department of Religious Affairs has decided on the following. First that every man shall marry at least two women and the man who refuses to do so shall be subjected to life imprisonment with hard labor. The woman who tries to prevent her husband from marrying another wife shall be punished to life imprisonment,' alleges the activists in their translation," the story reads. "The Standard could not immediately authenticate the document nor the translation," it added.
The satirical article was trending on Twitter and was shared several times by African media organizations. Punch, a Nigerian news site, reported the story Tuesday, suggesting it was true. While another news site, Sahara Reporters, retracted their version of the story, acknowledging that it was false.
Social media users responded to the story with laughter, shock and outrage. Eritrean Information Minister Yemane Gebremeskel tweeted that "the media frenzy to parrot this ludicrous, fabricated and trite story…is appalling." Yemane said in another tweet that "the story illustrates [the] vileness of the dark forces of disinformation and proclivity of others to readily embrace the negative narrative on Eritrea."
Some rights activists have dubbed Eritrea the "North Korea of Africa" due to its record on restricting basic freedoms, including the freedom of expression. Human Rights Watch, a New York-based rights group, calls Eritrea's human rights situation "dismal."
© Copyright IBTimes 2023. All rights reserved.
FOLLOW MORE IBT NEWS ON THE BELOW CHANNELS