Eruption Of Russian Volcano Creates 12,000-Foot Ash Cloud
KEY POINTS
A volcano in Russia recently erupted
The eruption caused towering ash plumes
Ebeko has been very active recently based on official data
A powerful eruption was detected recently from the Ebeko volcano in Russia. According to reports, the volcano emitted towering plumes of ash that blanketed a couple of nearby areas.
Ebeko is a highly active somma volcano that's located on the Paramushir Island in Russia's Kuril archipelago. It is regarded as one of the most active volcanoes in the region.
On April 29, the volcano produced a powerful explosion that emitted large plumes of ash. According to reports, the ash clouds reached an altitude of about 12,000 feet. Observations on the volcano revealed that it is still showing signs of increased volcanic activity, Volcano Discovery reported.
The volcano's eruption was observed from the nearby town of Severo-Kurilsk. Due to its proximity from the volcano, large parts of the town were covered in ash. Residents from the town will most likely be evacuated if the status of the volcano continues or worsens.
Various agencies including the Volcanic Ash Advisory Center and Russia's Kamchatka Volcanic Eruption Response Team have implemented an orange level status for Ebeko. According to the Alaska Volcano Observatory, an orange level means that a volcano is showing signs of heightened unrest that could lead to another eruption.
"Volcano is exhibiting heightened or escalating unrest with increased potential of eruption, timeframe uncertain, OR eruption is underway with no or minor volcanic-ash emissions [ash-plume height specified, if possible]," the agency explained.
Based on the data collected by the Global Volcanism Program of the National Museum of Natural History, Ebeko has been very active in the past couple of months and years.
In November last year, an explosive eruption from the volcano sent plumes of ash up to 8,000 feet in the air. Following the eruption, the ash clouds moved southeast due to the winds.
Ebeko produced its highest ash plume during an explosive event in March of last year. According to reports, the ash clouds emitted by the volcano following its eruption reached an altitude of almost 15,000 feet. The incident also caused significant ashfall in the town of Severo-Kurilsk at the time.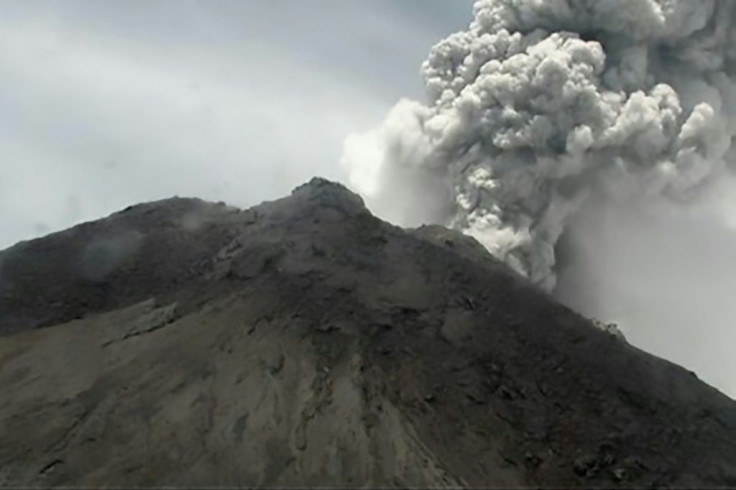 © Copyright IBTimes 2023. All rights reserved.