ESPN's Hostage Crisis: Cable Subscribers Hate The Bundle, But Can't Quit Live Sports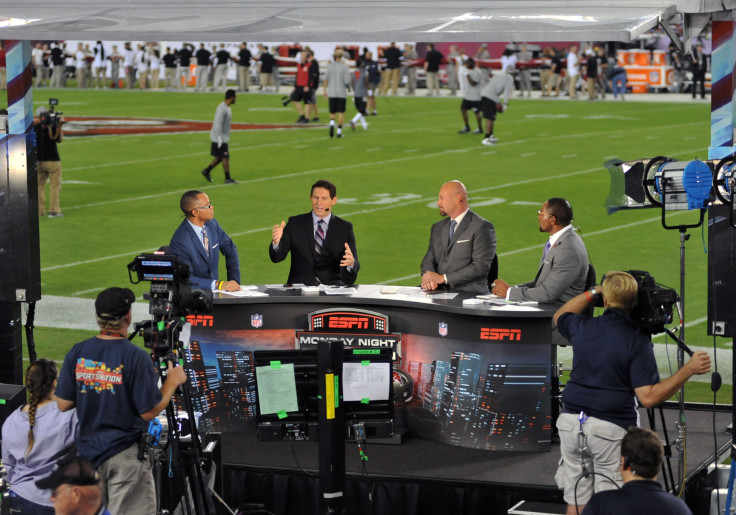 Skyrocketing bills, lousy customer service and extra-long contracts are converging into a perfect storm of dissatisfaction for pay TV subscribers, and even those who haven't cut the cord yet are tired of paying for channels they don't watch.
That's according to a new study from Marchex Inc., a Seattle-based mobile advertising firm, which analyzed data from more than 1.1 million consumer calls in 2014. The study, released Thursday, found that almost 40 percent of customers who called their cable provider this year asked about paying for specific channels, suggesting viewers "want more freedom and flexibility to cherry pick content," Marchex said.
Sports programming -- in particular Disney's ESPN -- remains a key factor in consumers' decision to stick with the status quo. Among consumers who had asked about paying for individual channels, 20 percent asked specifically about ESPN, Marchex said. Another 4 percent asked about Rupert Murdoch's fledgling competitor, Fox Sports 1.
Bob Iger, CEO of the Walt Disney Company, said in an earnings call last month that he was in no hurry to offer ESPN as a cable-free standalone product, saying it's best to wait until the "marketplace demands it." Based on Marchex's findings, that demand may be coming sooner rather than later.
As customers become more accustomed to watching shows on demand, traditional cable providers, Marchex researchers said, are likely to find themselves under greater threat of disruption from streaming companies.
"Frustrated with rising cable bills, notorious customer service and TV bundles that include dozens of unwanted channels, more customers are now choosing to 'cut the cord' with providers and stream their content online via services such as Netflix and Amazon," wrote Chen Zhao and Connor O'Callaghan, the study's authors.
The findings bolster a separate report from Leichtman Research Group, which found that the nation's top cable and satellite providers posted a net loss of 150,000 pay TV subscribers in the third quarter of 2014, the worst quarter in the industry's history. The top two companies -- Comcast Corp. and Time Warner Cable Inc. -- lost 311,000 between them.
The cable bundle still has its defenders, many of whom say the alternative of paying piecemeal for channels would ultimately be more expensive for consumers. But Zhao and O'Callaghan said consumer demand is clearly favoring an a la carte future. For cable companies, the writing is on the walls -- and the screen. "Listening to consumers is the one surefire step the industry must take toward a more sustainable future," the researchers wrote.
Read the full study here.
Christopher Zara is a senior writer who covers media and culture. Got a news tip? Email me here. Follow me on Twitter @christopherzara.
© Copyright IBTimes 2023. All rights reserved.