ESPY Awards 2012 Full Results List: Winners From LeBron James To Jeremy Lin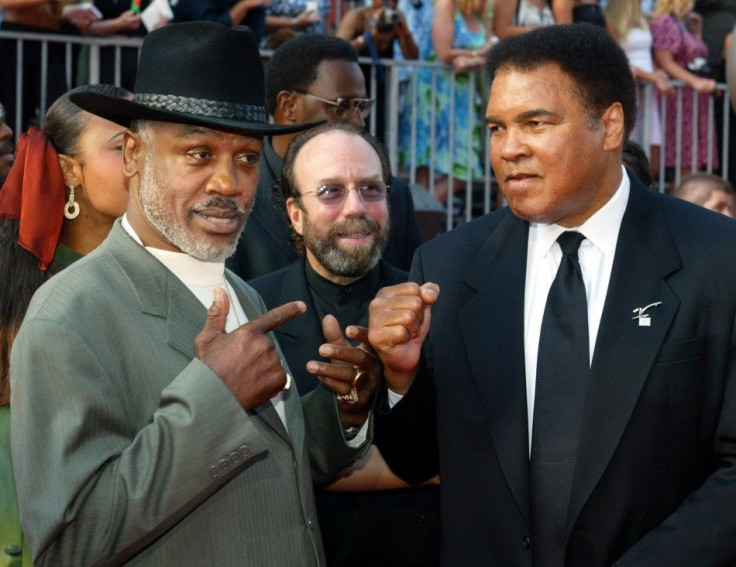 The 2012 ESPY Awards went off without a hitch Wednesday night at the famed Nokia Theatre in Los Angeles, California.
LeBron James was the big winner of the night, earning ESPY awards for Male Athlete of the Year, Championship Performance of the Year and NBA Player of the Year. But the star of the Miami Heat -- which took home an ESPY of their own for Team of the Year, snubbed ESPN on its big 20th-anniversary ESPY awards event, as he couldn't be bothered to fly out to L.A. from South Beach, and had to receive the awards in absentia.
No matter, as the night was still a great success, with stars from all American sports winning big, and surprises including Brian Wilsons' date (Sasquatch, or at least a guy or gal dressed in a bigfoot costume.)
NCAA champion Brittney Griner was named as the Female Athlete of the Year as well as the Female College Athlete of the Year after leading her Baylor University basketball team to an undefeated season and the national women's college basketball championship.
One of the most touching events of the night was the awarding of the Arthur Ashe Courage award to former University of Tennessee women's basketball coach Pat Summitt, who retired from coaching in April after being diagnosed with early-onset Alzheimer's in August. She had coached for 38 years and is widely considered to be one of the most exceptional people ever to coach an American sport.
ESPN.com provided a full break-down of all the winners at the 2012 ESPY awards (other than those named above), which we've pasted below, along with ESPN's commentary, for your convenience:
Breakthrough Athlete of the Year: Jeremy Lin, the former Harvard guard and NBA vagabond who came off the New York Knicks' bench to average 14.6 points and 6.2 assists per game.
Record-Breaking Performance of the Year:Saints quarterback Brees for breaking Marino's NFL regular-season passing yards record. Brees threw for 5,476 yards and 46 touchdowns last season. Marino threw for 5,084 yards in 1984 (Tom Bradyalso broke Marino's record in 2011).
Biggest Upset:TheLos Angeles Kings, who came from the eighth seed in the Western Conference to win the Stanley Cup over theNew Jersey Devils. The Kings beat the top three seeds in the West.
Game of the Year:TheSan Francisco 49ers' dramatic 36-32 NFC Divisional playoff win over the Saints, which saw four lead changes in the final four minutes. The 49ers won the game with a 14-yard touchdown pass fromAlex SmithtoVernon Daviswith 14 seconds to play.
Best Moment:Tim Tebow's 80-yard touchdown pass toDemaryius Thomasto beat thePittsburgh Steelersin the NFL playoffs.
Coach/Manager of Year:Tom Coughlin, who won his second Super Bowl in January, beating New England 21-17. Coughlin became the oldest coach at age 65 to win a Super Bowl with the title.
Best Comeback:Detroit Lions' quarterbackMatthew Stafford, who came back from offseason shoulder surgery and threw for 5,038 yards last year, fourth most in NFL history.
Best International Athlete:Lionel Messi, FC Barcelona's striker and Argentina's captain, scored 50 goals in La Liga and 14 in the Champions League.
NFL Player of the Year:Aaron Rodgers(Green Bay Packers).
MLB Player of the Year:Josh Hamilton(Texas Rangers).
NHL Player of the Year:Jonathan Quick(Los Angeles Kings).
Driver of the Year:Tony Stewart.
WNBA Player of the Year:Diana Taurasi (Phoenix Mercury)
Fighter of the Year:Floyd Mayweather, Jr.
Male Golfer:Bubba Watson.
Female Golfer:Cristie Kerr.
Male Tennis Player:Novak Djokovic.
Female Tennis Player:Maria Sharapova.
Male College Athlete:Robert Griffin III.
Male Action Sports Athlete:Shaun White, skateboarding-snowboarding.
Female Action Sports Athlete:Jamie Anderson, snowboarding.
Jockey:Mario Gutierrez.
Male Athlete with a Disability:Kyle Maynard, climbing.
Female Athlete with a Disability:Jessica Long, swimming.
Bowler:Sean Rash.
MLS Player:David Beckham, Los Angeles Galaxy.
Track and Field Athlete:Walter Dix.
© Copyright IBTimes 2023. All rights reserved.