EU Is Beginning To Pay The Price Of Rising US-China Tensions
The European Union (EU), the U.S.' closest ally, is beginning to pay the price of the growing tensions between Washington and Beijing.
Last week, Germany, the EU's largest economy, reported an annual decline of 11.3% in its exports to the world's second-largest economy over the previous four months of 2023. Moreover, it helped push the German economy closer to a recession.
The decline in trade between China and Germany is further confirmed by Chinese data, which showed that during the first four months of the year, China's imports from Germany slid at an annual rate of 3.9% in the U.S. dollar terms. In addition, bilateral trade dropped by 6.2%.
While high German inflation and a strong euro could take part of the blame for this, another portion should go to the growing rift between Beijing and Washington and its allies.
The U.S.-China relations have been turning from bad to worse due to the Russia-Ukraine war. It has brought Russia and China, two old adversaries, closer, upsetting Washington and its allies.
Then there's the rising economic antagonism between China and the U.S. revolving around the high-technology industries.
Last year, the Biden Administration imposed new restrictions on exports of advanced semiconductors, computer gear and software to China. This year, Washington's European allies and Japan followed suit in restricting their exports to China. These moves fueled an intense controversy over the impact they will have on Beijing's bid to make the great leap forward from imitation to innovation.
Meanwhile, Beijing followed suit, imposing restrictions on the U.S. semiconductor companies like Micron Technology, arguing that the American giant poses "major network security risks" that could compromise "national security."
Then there is the long-standing dispute between the U.S. and China over the South China Sea. Thanks to a string of tiny artificial islands built in disputed waters, China considers the vast waterway its sea.
By contrast, the U.S. and its European and Asian allies consider the South China Sea an international sea, where ships can sail freely without permission from everyone. So they have been conducting routine freedom of navigation exercises, defying Beijing's protests.
Yannis Tsinas, a former Washington military diplomat analyst, thinks the slowdown in EU trade with China is a price worth paying to contain China's South China Sea and Taiwan Strait ambitions, which threaten world peace.
Still, geopolitical analyst Irina Tsukerman believes that the issues behind the European economic slow-down have less to do with the Beijing-Washington rivalry per se than with poor EU economic policies to deal with several challenges.
"Inflation, for instance, has not come out of nowhere but is a result of poor pandemic-related choices, preventable supply chain disruptions and the energy-related crisis, which in turn results from a host of bad decisions," she told International Business Times. "Germany, for instance, far from learning from energy-related mistakes, doubled down on shutting down the remaining nuclear reactors. Though gas prices have fallen, it instead insists on continuing with reliance on coal and the costly wind and solar energies."
Meanwhile, Tsukerman thinks that Europe has grown too dependent on China for investments, a monopoly on raw materials for the renewable transition and military technology.
"The result is that the renewable industry in Europe is underdeveloped, the EV industry is collapsing due to the expense and lack of access to these materials, as well as supply chain issues, and with China cracking down on foreign companies domestically and attacking European member states over unrelated policy issues and sovereignty questions, Europe has virtue signaled itself into a corner from which there are few good options," she explained.
Stathis Giannikos, the director of Athens-based Puskin Institute, sees complacency as a more fundamental factor contributing to Europe's trade and stagnation problem.
"If you took a ride over China in the 13th century, you would see a vibrant country with a strong agriculture and rising population," he told IBT. "That created a sense of complacency among China's leaders, who saw no compelling reason to trade with Europe mired in wars, stagnation and population decline."
"That had changed in the last seven decades when Europe experienced an unprecedented period of peace, growth and stability, which nurtured a sense of complacency among European leaders, who began to look inwards rather than outwards for economic growth and prosperity," he continued.
As a result, Europe still needs to adjust its policies to the new realities including the re-rise of China, which looks outward for its growth and prosperity this time around.
"Beijing's inevitable face-off with the West is certainly resulting in disruptions, tough decisions and recalculations, but none of it is inevitable or could not be planned for," Tsukerman added. "Instead, Europe ignored all warning signs and blundered into the crisis, where it continues onward from entrenched ideological and economic positions rather than with a new pragmatism responsive and resilient to the reality on the ground."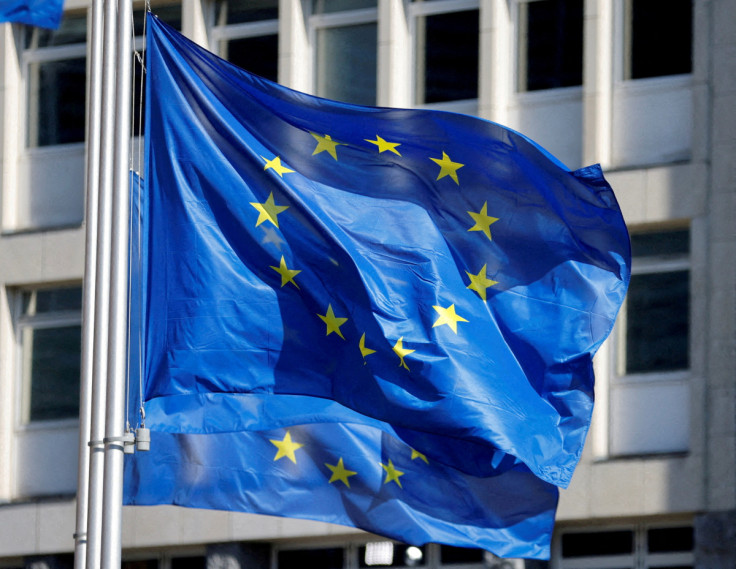 © Copyright IBTimes 2023. All rights reserved.