EU-Poland Media Controversy: Warsaw Summons German Ambassador Over Putin Comments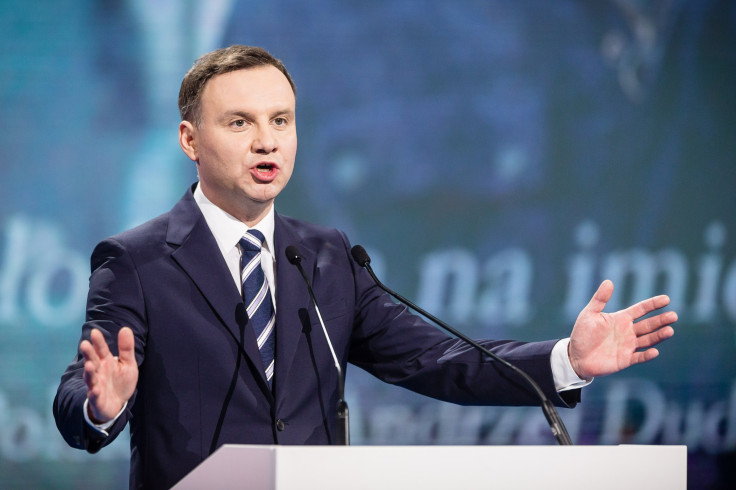 The Polish Foreign Ministry summoned the German ambassador to Warsaw Sunday following negative remarks made by several German diplomats concerning a recent law passed in Poland that strengthens the government's control of the media. The legislation, signed into law last week, allows the financial ministry to hire and fire the heads of state-owned public television and radio stations.
The law was a "dangerous Putinization of European politics," European Parliament President Martin Schulz of Germany told a newspaper following announcement of the law's passage. Schulz made reference to Russian President Vladimir Putin, an authoritarian leader who has signed many pieces of Russian media legislation into law that have been criticized for limiting free speech in the country.
The Polish media law sparked controversy throughout the country and across Europe. Protesters demonstrated in the streets throughout the country during the weekend, saying the law was an infringement of civil rights. European authorities also denounced the legislation and are planning to discuss possible action on Poland at a EU meeting in the coming week.
One leading activist said the demonstrators "want to express our solidarity with the independent media and our opposition to the attack currently being carried out against it," the BBC reported. The law was passed by a newly elected Parliament led by the right-wing Law and Justice Party, a Catholic euroskeptic group led by President Andrzej Duda.
Leaders in Poland hit back at Germany, saying that Berlin had no place criticizing freedom of speech issues. Germany should not "instruct others about democracy and freedom," Polish Defense Minister Antoni Macierewicz said Saturday, as reported by German newspaper Deutsche Welle. Polish authorities have made allusions to Germany's fascist past during this media debate, pointing out the losses Poland suffered under Nazi occupation during World War II.
"Such words, said by a German politician, cause the worst of connotations among Poles. Also in me. I'm a grandson of a Polish officer, who during World War II fought in the underground National Army with 'German supervision,'" Polish Justice Minister Zbigniew Ziobro said in an open letter to the European commissioner.
© Copyright IBTimes 2023. All rights reserved.