EU Refugee Crisis Update: Plan To Redistribute 120,000 Approved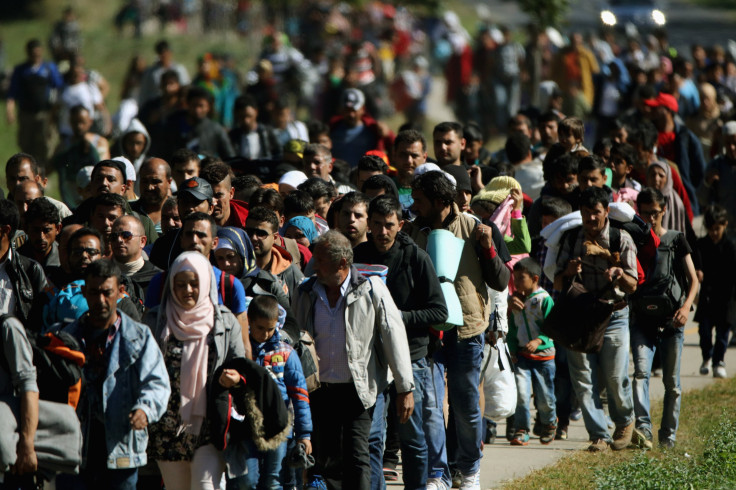 European ministers voted Tuesday to redistribute 120,000 refugees across the 28-member bloc despite continued objections from Hungary, Romania, Slovakia and the Czech Republic, Reuters reported. Germany, which said it expects the arrival of 800,000 refugees this year, strongly backed the plan.
The vote overruled the Central and Eastern European states that say they won't be forced to accept refugees. Finland abstained from voting. "Council decision on relocation for 120,000 persons adopted today, by large majority of member states," the Luxembourg government said in a tweet.
The vote now forces the opposing countries to take on refugees against their will, according to an official who spoke to the New York Times.
Home affairs and interior ministers voted on the plan in an emergency session in Brussels. Although the 120,000 number represents a significant increase from the previous figure of 40,000 that had been agreed to, it is still considered a small number, considering the millions of people who have been displaced from the war in Syria alone.
Of the 120,000 refugees, 66,000 would be redistributed this year with the other 54,000 waiting until next year, the Financial Times reported.
The Czech government said that despite being outvoted, it still did not expect the scheme to work. Europe has seen a large influx of refugees fleeing conflicts and repressive states including Syria, Iraq, Afghanistan and Eritrea. More than 2,800 people have died so far this year on sea routes to Europe, the International Organization for Migration reported.
Germany's Chancellor Angela Merkel has taken the lead in recent weeks urging EU states to live up to the ideals of the union and accept asylum applications from refugees.
EU officials were still scheduled to meet Wednesday in Brussels. With weeks of name-calling and shifting of refugees among states, officials have worried that relations could further deteriorate along an east-west line in the EU. Officials were expected to discuss more details of the plan Wednesday.
© Copyright IBTimes 2023. All rights reserved.