Euro 2016 Attack Threat: French President Hollande Warns Of Terror Potential At Sporting Event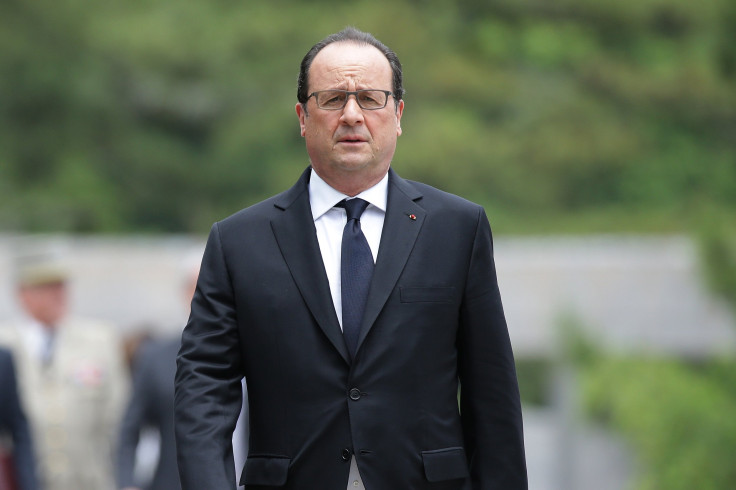 The Euro 2016 soccer tournament hosted later this month in France could serve as an opportunity for terrorists to attack, French President François Hollande told a public radio station Sunday. The French president acknowledged the dangers that the popular monthlong sports tournament might pose while encouraging spectators not be scared away by the potential threat.
"This [attack] threat exists," he told public radio France Inter. "But we must not be daunted ... We must do everything to ensure that the Euro 2016 is a success."
Scheduled to begin June 10, the soccer tournament is expected to draw 2.5 million spectators across 51 games in 10 stadiums nationwide, and it could serve as a potential target for a terror attack. Teams from at least 24 countries are set to participate, and cities throughout Europe are also expected to host their own viewing events, potentially drawing large crowds that could also serve as potential targets.
Fears concerning a growing terror threat have remained high in France following a series of coordinated attacks in November carried out in Paris by militants who had pledged allegiance to the Islamic State group. Working in teams, terrorists affiliated with the organization, also known as ISIS, descended upon the city's bars, restaurants, a concert hall and outside a stadium, using semi-automatic weapons and suicide vests to kill 131 people and wound hundreds more.
Security and patrolling police forces were increased following the attack, and security at the games is planned to be especially high. More than 90,000 security forces will patrol the events at Euro 2016, including 77,000 police and national guardsmen, 13,000 private security agents and 1,000 volunteers, Reuters reported. The French government has made the necessary precautions to protect those attending the event, according to national leaders.
"Such a unique event in exceptional circumstances requires extra security measures," Interior Minister Bernard Cazeneuve told reporters in May.
© Copyright IBTimes 2023. All rights reserved.