Euroleague to the fore amid NBA lockout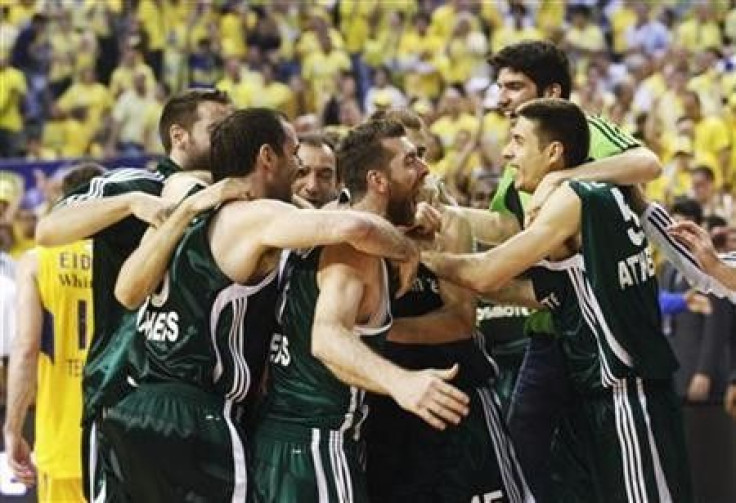 The cancellation of the first two weeks of games in the National Basketball League (NBA) has left Europe's Euroleague, albeit temporarily, as the world's top club competition promising an exciting season.
League owners and players in the NBA have been unable to resolve a labor dispute, meaning that the season will not start before November 14 and more games are under threat with a collective bargaining agreement still looking distant.
Europe's premier club competition, which starts on Monday with a curtain-raiser between six-times winners CSKA Moscow and Lithuanian team Zhalgiris Kaunas, has benefited as a result with some top contenders bolstering their ranks.
But Jordi Bertomeu, the Euroleague's Chief Executive Officer (CEO), warned the exodus of NBA players to Europe was only temporary as most of them have pledged to return when the lockout across the Atlatnic ends.
Teams that have decided to sign players knowing they are likely to leave understand the risks, both good and bad, Bertomeu told the Euroleague's official website (www.eurolague.net).
The good one is that such a player will help win games while he's here, the bad one is that team chemistry will be difficult to maintain when a player leaves.
But fans new and old can expect to see great basketball, first and foremost.
The way our competition is structured, with almost no games that do not impact the standings in some way, the teams are playing for survival from the opening night.
The top four teams from each of the four preliminary pools of six will advance to the second stage, featuring four groups of four, where the top two teams from each group will qualify for the business end of the competition.
The knockout stage begins with best-of-five quarter-final series from which the winners advance to the Final Four, with this season's showpiece tournament set for Istanbul next May.
CLEAR VISION
Anadolu Efes Istanbul, who were already boasting a stack of top European performers, have welcomed former Los Angeles Lakers guard Sasha Vujacic, who joined the Turkish contenders from the New Jersey Nets.
The Slovenian, part of the Lakers roster that won the NBA titles in 2009 and 2010, was delighted to have arrived at one of the favorites to reach this season's Euroleague Final Four in their own Sinan Erdem Arena.
I am very excited to be with a team with a great history, with a clear vision where they want to be in the Eurolegue and what they want to accomplish, Vujacic said.
It's going to take a lot of hard work to adjust to the European game and adapt to it, but seven years in the NBA, six and a half of them with the Lakers, helped me mature as a player and a person.
Like the NBA, it's a long season in the Euroleague; it's a marathon and not a sprint so what matters is not how you start but how you finish, said Vujacic, who signed a one-year deal with Efes with an option to extend his contract.
Efes start their campaign with Thursday's tricky tie at Serbian champions Partizan Belgrade, whose Pinoir Arena resembles a cauldron and is one of the most intimidating away courts for any opponents.
Defending champions Panathinaikos Athens, whose squad has remained virtually intact, are at home to Spaniards Unicaja Malaga while last season's finalists Maccabi Tel Aviv are away to Emporio Armani Milan.
Real Madrid, who have signed Dallas Mavericks forward Rudy Fernandez until the NBA lockout ends, visit Belgian champions Belgacom Spirou while bitter Spanish rivals Barcelona travel to Slovenians Olimpija Ljubljana.
© Copyright Thomson Reuters 2023. All rights reserved.