Europe Refugee Crisis: Balkan States Start Turning Back 'Economic Migrants'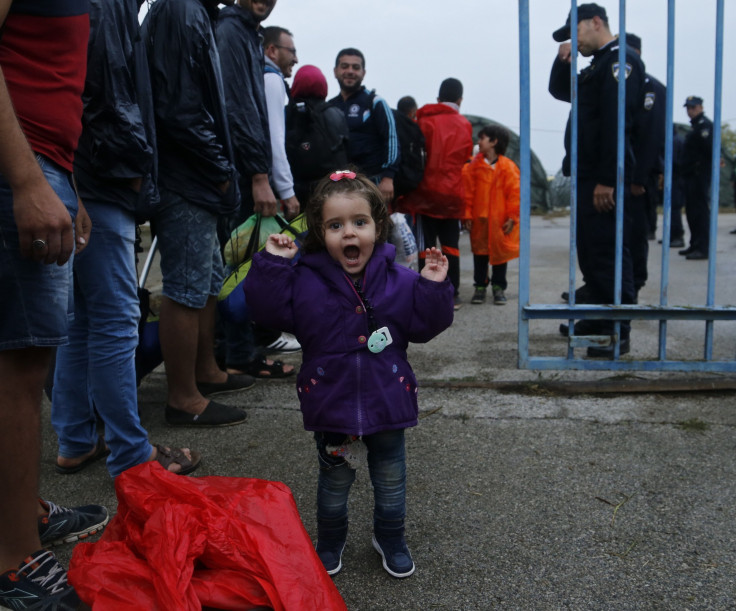 Balkan countries have started granting passage to refugees from Middle East and Afghanistan fleeing war or prosecution but are turning back those from Africa and Asia who are not directly affected by armed conflicts, according to a report by Reuters. Since Wednesday, three Balkan countries have shut their borders for such migrants, the report said.
Serbia, Macedonia and Slovenia have begun limiting refugee passage to only those who are escaping conflict in their country, the United Nations refugee agency UNHCR reportedly said.
The move was triggered after Slovenia started returning people it considered to be "economic migrants." Slovenia's police spokesman Drago Menegalia told the Washington Post that "these foreigners do not apply for international protection, according to EU laws."
At Serbia's frontier with Croatia, Reuters reported that some 400 people were denied access to a train and were halted by Croatian police as they tried to cross the border through fields.
"As of 6 p.m. yesterday evening, Serbia started turning back [to Macedonia] all but Syrians, Iraqis and Afghans," UNHCR's spokeswoman Melita Sunjic told Reuters.
Serbia's Labor Minister Aleksandar Vulin on Thursday blamed EU members Slovenia and Croatia for the ban and reportedly said, "we have to protect our country and that is why we have applied reciprocal measures toward the people Slovenia and Croatia have no room for."
The news comes in the wake of last week's Paris attacks that killed 129 people and injured over 350. Reports that one of the alleged attackers came into Europe among the wave of Syrian refugees has triggered panic among countries that had pledged to accept some of the hundreds of thousands of people fleeing armed conflict in Middle East.

The EU member nations had agreed in September, and again in October, to help with the relocation of 160,000 refugees in "clear need of international protection" from highly affected areas they fled to -- Italy and Greece -- to less affected ones that still have the capacity to accept them.
"No member state can effectively address migration alone. It is clear that we need a new, more European approach," according to the European Commission's agreement. "All actors: member states, EU institutions, international organizations, civil society, local authorities and third countries need to work together to make a common European migration policy a reality."
© Copyright IBTimes 2023. All rights reserved.