Europe Refugee Crisis: Britain To Take In 4K More Syrian Refugees, UN Urges EU To Accommodate 200K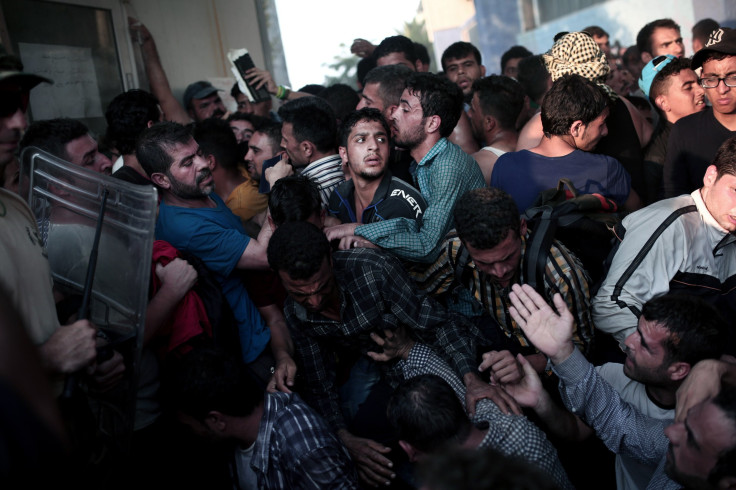 British Prime Minister David Cameron announced Friday that the country will take in "thousands" more Syrian refugees from camps in the Middle East, even as the United Nations urged the European Union to accommodate 200,000 refugees as part of a "common strategy" to tackle the refugee crisis, instead of the region's current "piecemeal" method.
As international agencies grapple with the ongoing refugee crisis, Friday reports said that 30 more people were feared to have been drowned off Libya.
"We know that many are Syrians fleeing the conflict that has raged across their country, killing over 220,000 and forcing more than 11 million people to flee their homes," Cameron said while speaking at a EU summit in Portugal, according to the Huffington Post, adding: "Britain has a moral responsibility to help refugees as we have done throughout our history.
"Given the scale of the crisis and the suffering of people, today I can announce that we will do more, providing resettlement for thousands more Syrian refugees," Cameron said, according to the Washington Post, adding that the country has already accepted about 5,000 Syrians.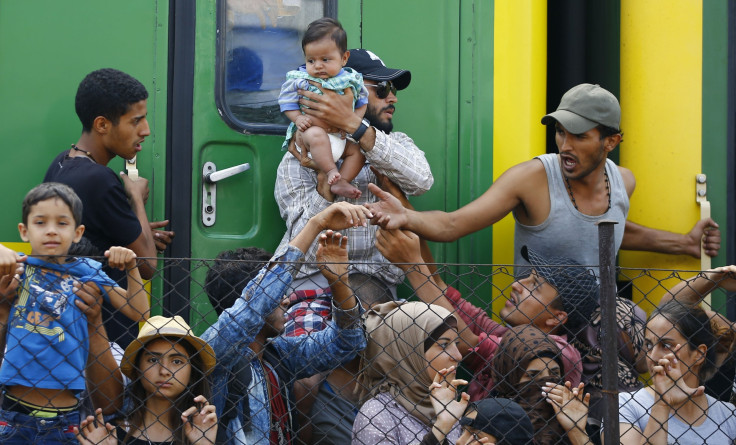 He also said that the U.K. is providing over 900 million pounds ($1.37 billion) in aid to those affected by the Syrian conflict, making it the second largest bilateral donor.
António Guterres, the U.N. high commissioner for refugees, asked the EU to admit up to 200,000 refugees as a part of its mass relocation programs. Guterres made the comments after Cameron announced his pledge and said Friday that the EU should "mobilize full force" to accommodate a common approach to the refugee crisis.
"Europe cannot go on responding to this crisis with a piecemeal or incremental approach," Guterres, who has held the post since 2005, said, according to the Guardian, adding: "No country can do it alone, and no country can refuse to do its part. It is no surprise that, when a system is unbalanced and dysfunctional, everything gets blocked when the pressure mounts.
"This is a defining moment for the European Union, and it now has no other choice but to mobilize full force around this crisis," Guterres said, adding: "The only way to solve this problem is for the union and all member states to implement a common strategy, based on responsibility, solidarity and trust."
In another accident off the Libyan coast, reports said Friday that at least 30 people were feared to have drowned after a boat capsized. The rubber boat was said to have been carrying nearly 140 people when it started to deflate, sparking panic, the International Organization for Migration (IOM) said Friday, according to Agence France-Presse (AFP). IOM estimates that about 118,500 people have entered Italy by sea since the beginning of 2015.
"As often happens, the dinghy, which had been inflated on the beach (of Misrata) just before departure, quickly began to deflate," IOM spokesman Flavio Di Giacomo told AFP, adding: "People panicked, they all rushed to one side of the dinghy. Many fell in the water, some drowned while others managed to pull themselves back on board."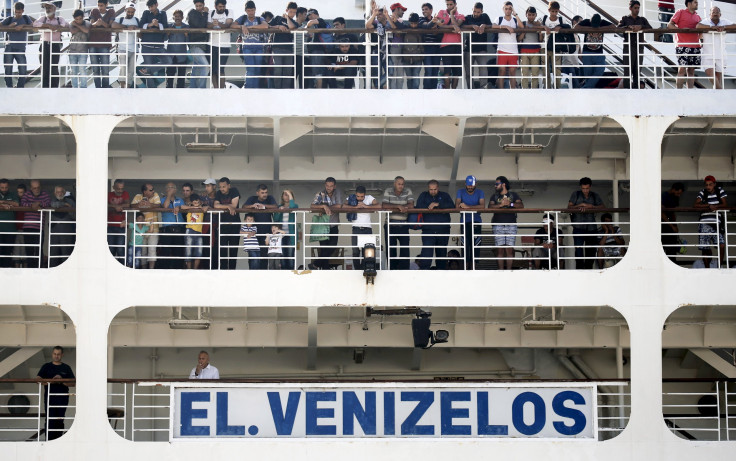 Most of the people on the boat were from Somalia, but the group also included Sudanese and Nigerian nationals. The Italian coastguard reportedly rescued about 91 people from the water and took them to a reception center on the Italian island of Lampedusa.
Also on Friday, Hungarian police officials announced that they had temporarily shut down the Roszke border crossing with Serbia after 300 refugees reportedly escaped from a nearby refugee camp.
© Copyright IBTimes 2023. All rights reserved.