Europe Refugee Crisis: Germany Sees Over 60 Percent Drop In Asylum Applications Following Balkan Border Closures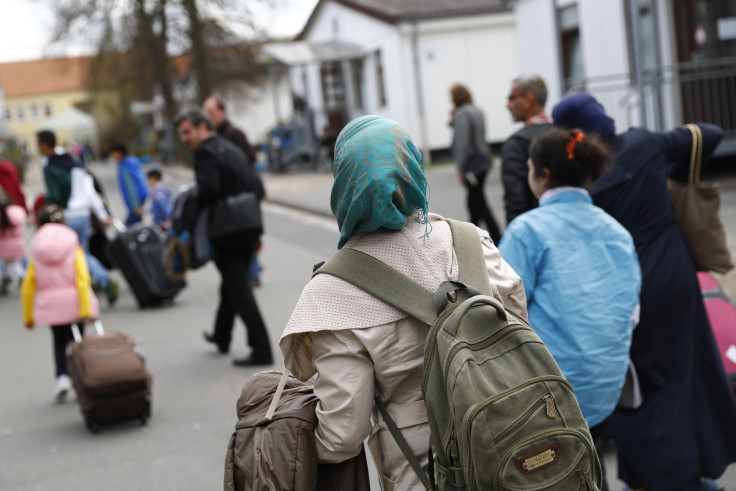 After numerous European nations have erected border fences to stop the flow of refugees, the number of asylum-seekers arriving in Germany dropped by over 60 percent in the first quarter of this year compared to the fourth quarter of last year, officials said Friday.
Officials were quick to point to the controversial one-for-one refugee swap deal between the European Union and Turkey as one of the main reasons for the declining numbers. Turkey agreed last month to accept one refugee from Greece for one Syrian refugee being legally transferred out of Turkey to the EU.
But the EU-Turkey deal was not fully implemented until earlier this month, meaning the drop in numbers likely stems from several Balkan countries erecting border fences to block the passage of refugees attempting land crossings to Western European nations, including Germany and Sweden. The number of people applying for asylum in Germany fell from over 500,000 in October through December 2015, to 170,000 for January through March 2016.
"In December 2015, it was 120,000 people, in January 90,000, in February 60,000 and in March 20,000," said German Interior Minister Thomas de Maiziere, AFP reported. "One of the explanations is of course the EU-Turkey agreement. It has got off to a good start."
At the same time, German authorities are still processing asylum applications from last year, Reuters reported. More than half of the 181,000 applications were filed by Syrians.
Common Migratory Routes into the EU for Syrian Refugees | Graphiq
The decrease comes as pressure has mounted against German Chancellor Angela Merkel following the arrival of over 1 million refugees last year. In September 2015 Merkel declared an open-arms refugee policy to welcome Syrian refugees fleeing their country's five-year civil war, suspending standard EU asylum rules. The German leader later faced backlash over her policy as far-right, anti-immigrant parties, including the Alternative for Germany Party, made gains at the polls.
The refugees are fleeing conflicts and repressive states, including Syria, Iraq and Afghanistan. Over 172,000 people have made dangerous sea crossings to Europe so far in 2016, the International Organization for Migration reported.
De Maiziere cautioned that the lower numbers in March were not necessarily indicative of a trend or slowdown, arguing refugees could turn to new routes, including Libya and Italy. "Despite the positive development, it is too early to give a prediction for the full year," he said.
© Copyright IBTimes 2023. All rights reserved.
FOLLOW MORE IBT NEWS ON THE BELOW CHANNELS