Europe Refugee Crisis Response Critics Are Hypocrites? European Council President Donald Tusk Slams 'Sheer Hypocrisy'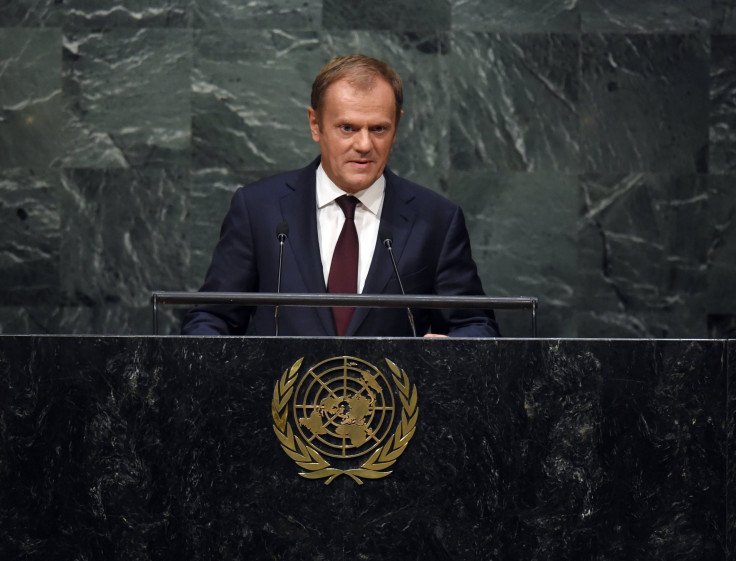 A prominent European leader slammed critics who have accused the European Union of being disorganized, inconsistent and even inhumane in dealing with a refugee crisis that has sent more than 500,000 people surging into the continent since January. Donald Tusk, president of the European Council, one of the main governing bodies of the EU, asked his fellow delegates not to lose faith in the power of the European project. He also accused those who questioned the EU's response of "sheer hypocrisy" during an address to the United Nations Tuesday.
"Those who hide their indifference should not do so by criticizing Europe," Tusk said to the U.N., without naming specific countries that were indifferent. He told delegates, "I am here today to reassure you that Europe is as committed to its values as ever before."
Tusk appeared to criticize other wealthy nations that have taken a backseat in the crisis in a thinly veiled jab. "The myth prevails that Europe is the only rich place on Earth. This is not true," he said. "There are other places comparable to us in terms of wealth, but for some reason refugees and migrants are not flowing there."
The United States in particular has been slow to take refugees, many of whom are fleeing war-torn Syria, and President Barack Obama announced Monday that the U.S. would bump up its asylum numbers to taking 100,000 refugees per year for the next two years.
Tusk also pointed out that Europe's values and its attractiveness to refugees went hand-in-hand. "Such values like tolerance, openness, respect for diversity, freedom, human rights and the Geneva Convention are also a magnet attracting them to us, and we refuse to change in these respects," he said.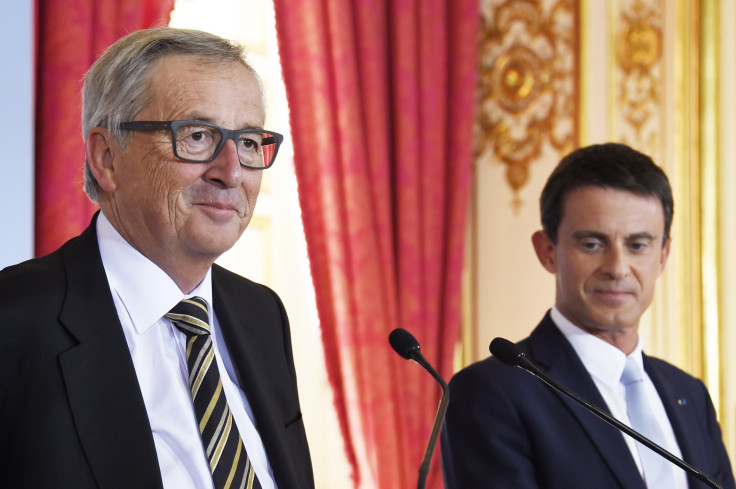 The European leader has often been skeptical of European Commission President Jean-Claude Juncker's proposal that all EU member states take a certain quota of refugees, calling quotas only a "fraction of what Europe is already doing to help those who flee wars and persecution," during his address Tuesday.
Tusk, like nearly all speakers from the European Union during the General Assembly Tuesday, discussed the need for solidarity and a sustainable solution to the refugee crisis. It has become increasingly clear, however, that the nature of a sustainable solution means vastly different things to different nations and leaders.
The approaches to the refugee crisis have broadly fallen under two categories: the majority of EU member states, who follow Juncker's proposal for open borders and refugee quotas, and those who follow Tusk's approach, which is more focused on securing eastern borders.
Tusk has also criticized Juncker and German Chancellor Angela Merkel's general open border policy for refugees, saying to press after an emergency migration summit last week, "We need to correct our policy of open doors and windows."
© Copyright IBTimes 2023. All rights reserved.