European Markets Fall On Spain, Greece Fears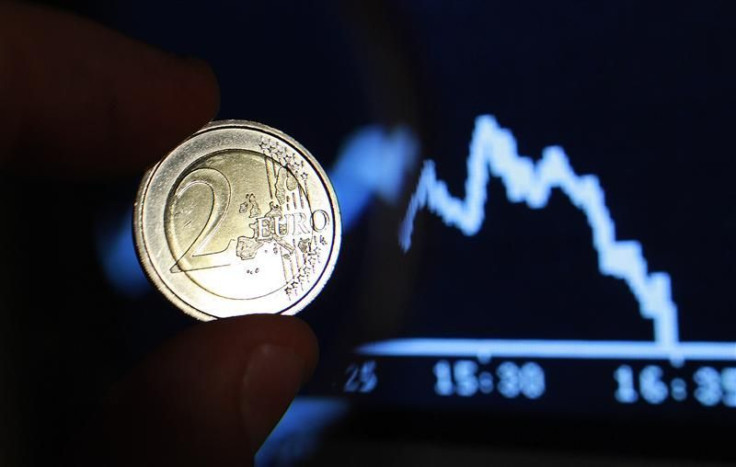 Most European markets fell Monday amid continuing concerns about the deepening economic conditions in Spain and Greece.
The German DAX 30 index fell 1.03 percent or 68.21 points to 6561.81. Shares of Deutsche Bank AG declined 1.87 percent and those of Volkswagen AG dropped 1.60 percent.
The French CAC 40 index was down 1.70 percent or 54.20 points to 3139.69. Shares of Credit Agricole SA dropped 2.99 percent and shares of BNP Paribas SA fell 2.45 percent.
London's FTSE 100 index declined 0.88 percent or 49.75 points to 5602.02. Shares of Aviva PLC dropped 2.31 percent and those of Barclays PLC were down 1.95 percent.
Spain's IBEX 35 slumped 1.63 percent or 102 points to 6144.30. Shares of Bankia SA plunged 8.90 percent and those of Bankinter SA dropped 6.07 percent.
Investor concerns about the debt burden affecting the euro zone were continuing to deepen. Market players felt that a banking sector bailout and an empowerment of the EU's bailout funds could not solve Spain's underlying economic problems. With Spanish regions like Valencia and Murcia seeking a rescue package from the Central Government, market participants sensed that a sovereign bailout would be necessary for Spain.
The Eurogroup formally approved the Spanish Memorandum of Understanding (MoU) in Brussels Friday but the market found no respite as the limited flow of news from the Euro policymakers became a hindrance for investor confidence.
Worry about Greece was also revived after a report by Bloomberg Sunday stated that the International Monetary Fund could cut off any more rescue aid to the country.
Market players were disappointed to note that the U.S. and China had not announced any additional stimulus measures to help restore the economic growth. Hopes of further monetary stimulus, especially in the US and China have provided some support to markets recently but the provision of drugs will not cure the patient this time around. Even relatively decent US corporate earnings, with around 2/3 of S&P earnings released beating admittedly lowered expectations so far, have failed to stop the rout, Credit Agricole said in a note.
© Copyright IBTimes 2023. All rights reserved.