European Stocks Fall But No Rout After Greek 'No'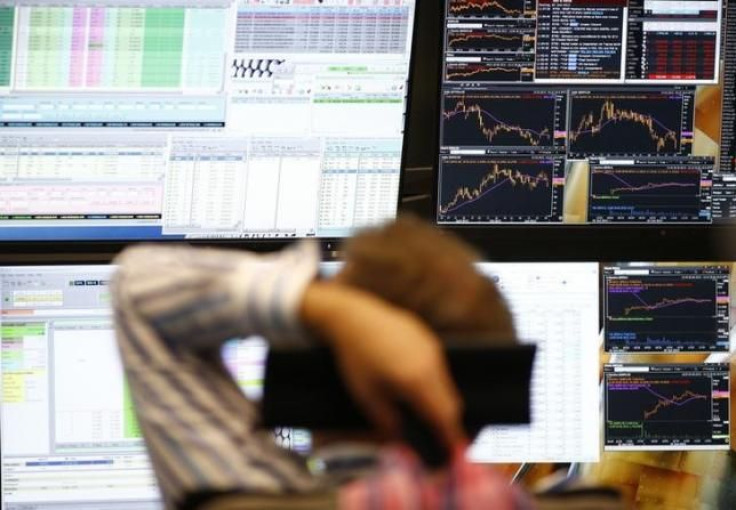 Shares fell in Europe and Asia, the euro stumbled and yields on weaker euro zone economies' bonds rose after Greece overwhelmingly voted against conditions for a rescue package, but there was no rout and contagion was limited.
Investors sought low-risk assets including Bunds, but the yield premium of Italian 10-year debt over Germany remained below last Monday's eight-month highs.
The euro lost half a percent to $1.1064 and 0.6 percent against the safe-haven Japanese yen. It fell as low as $1.0967 in Asia before rebounding, taking some support from the resignation of Greece's outspoken finance minister, Yanis Varoufakis.
Some bankers, including JPMorgan, said the vote made it more likely that Greece would leave the single currency. Other investors said the European Central Bank's response would be key to the extent of contagion.
"The market is, rightly or wrongly, taking a great deal of credence of the fact that the ECB has many more defense mechanisms in place than it did in 2011-12," said Andrew Milligan, head of global strategy at Standard Life Investments.
"Some of the measures we've seen already could be seen as a subtle signal by the ECB that it is ready to step up... This point of the ECB being ready to step in is very important to the market reaction we've seen."
Many traders and analysts had expected a closer result in Sunday's referendum or even a 'Yes'. In the event, more than 60 percent of those who voted rejected the conditions demanded by Greece's creditors.
The pan-European FTSEurofirst 300 index was down 1.2 percent, led lower by banks. Germany's DAX fell 1.24 percent while Italy's FTSE MIB index dropped 2.8 percent. Italy, along with Spain and Portugal, are seen as the economies most vulnerable to contagion from Greece.
"Markets have yet to be convinced in full either that the (Greek) exit door will be open or that the extent of any contagion from this could be irreparably damaging to the system," said Neil Williams, chief economist at Hermes Investment Management.
Yields on Italian, Spanish and Portuguese government bonds rose between 5 and 8 basis points. German 10-year yields fell 5.3 bps to 0.75 percent.
The yield gap between Italian and German 10-year bonds, at 158 bps, was below last Monday's eight-month high, which followed the collapse of talks between Greece and euro zone leaders.
The euro's move was similar to the action a week ago.
"For all the worry about Greece and the future of the euro zone, that is leading people to buy core European assets as a safe haven and that, ironically you might say, supports the euro," said Jane Foley, a strategist with Rabobank in London.
The euro's fall helped push the dollar up 0.1 percent against a basket of currencies
RUSH FROM RISK
In Asia, a rush from risk took MSCI's broadest index of Asia-Pacific shares outside Japan down 2.8 percent in the steepest daily drop in two years.
Chinese stocks rose, however, in the wake of an unprecedented series of support measures from Beijing to halt a slide of around 30 percent since mid-June. The CSI 300 index of the largest listed companies in Shanghai and Shenzhen rose 2.9 percent.
Japan's Nikkei shed 2.1 percent, while U.S. equity futures dropped 0.7 percent.
Brent crude oil futures fell 67 cents to $59.66 a barrel. Gold, traditionally seen as a safe haven, initially rose after the Greek vote, but gains fizzed out due to the dollar's relative strength. It traded at $1,165 an ounce.
© Copyright IBTimes 2023. All rights reserved.