Europe's Airbus Claims No. 1 Spot Ahead Of Boeing In First Quarter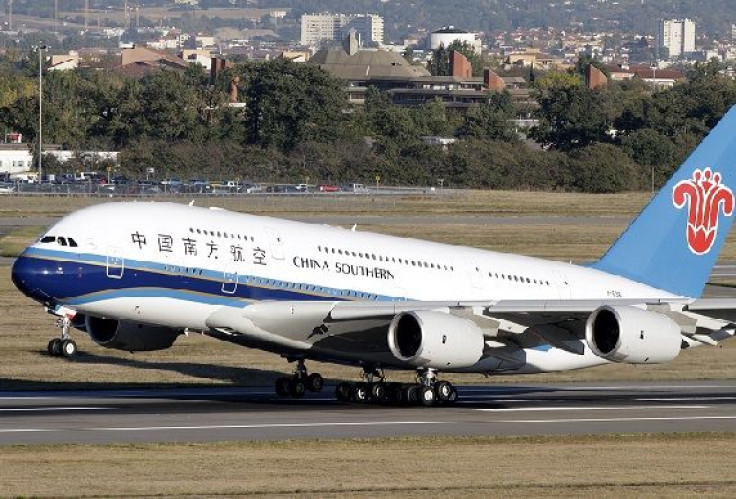 While the Boeing Co. (NYSE: BA) still might be the most recognizable aircraft manufacturer, it's no longer the industry's most successful builder. Europe's Airbus recaptured the industry's top spot in the first quarter as rival Boeing fell behind on orders and dealt with the grounding of its newest jet, the 787 Dreamliner.
According to data released on Thursday by both companies, Airbus made considerable strides by landing a record $24 billion order last month from Indonesia's Lion Air. Airbus reported 431 orders, up fourfold from the first three months of last year and well above the 220 new orders posted by Boeing for the same period.
Net Airbus orders totaled 410 planes in the first quarter, while Boeing logged only 209 of the same.
While Boeing slowly picks up the pieces after its state-of-the-art 787 Dreamliner was grounded by concerns over the safety of its lithium-ion batteries, the Chicago-based aircraft manufacturer did not expect the string of events to prevent it from staying comfortably ahead of its European rival.
Despite continuing production operations for the 787, the company's outlook for deliveries will be determined by the timing of the aircraft's return to service with redesigned batteries.
Boeing officials have said they expect the 787 to be in service "sooner rather than later," with analysts predicting a return in either April or May.
Boeing said that before the 787 crisis it had aimed to deliver 635 to 645 aircraft in 2013, including at least 60 Dreamliners. Airbus is targeting annual deliveries of 600 to 610 aircrafts.
Reports indicate that both companies enjoyed success from emerging markets during the quarter and from U.S. airlines making a long-expected overhaul of their fleets to take advantage of fuel savings.
Airbus also announced that it boosted production of the A330, an older passenger jet that has prospered thanks to previous delays in production of the Boeing 787 Dreamliner, to record level of 10 a month.
The company said it suffered a setback in its converted luxury jet business as one of two unidentified private buyers of its A350 -- billed as Europe's answer to the 787 -- cancelled its contract.
British Airways and Iberia parent IAG expanded an order for Boeing 787s this week and is reported to be in talks to place an additional order for A350s as early as Friday.
© Copyright IBTimes 2023. All rights reserved.