Europe's Economy Recovering: Three Positive Signs, Including Strong Manufacturing (PMI) Data, Air Freight Traffic, Encouraging UK Story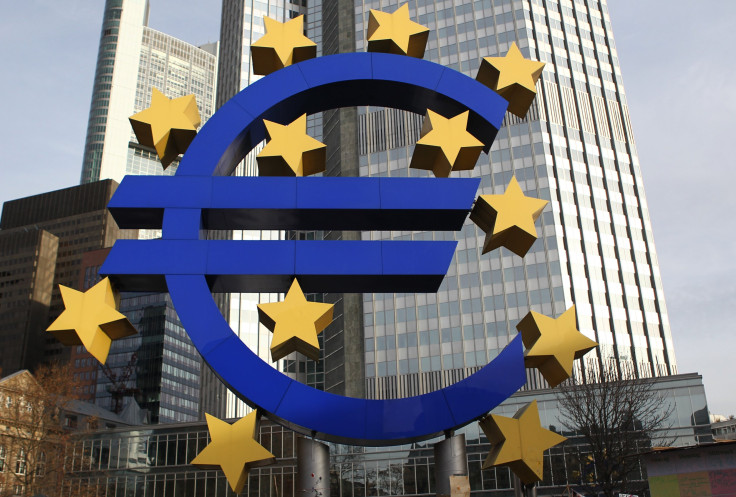 1. Manufacturing Sentiment Hit A Two-Year High In August

The euro zone manufacturing purchasing managers index, which measures monthly sentiment among private manufacturers, hit a 26-month high in August, in its best showing since June 2011.

Manufacturing growth improved in Germany, the Netherlands, Italy, Austria and Ireland, said Markit, which produces the closely watched index, on Monday.

Production growth, new orders and new exports all sped along at their fastest pace since May 2011. The immediate manufacturing outlook is also rosy, with backlogs full and orders exceeding inventories substantially.

The boost marks only the second month of recovery for European manufacturing, however. Greece hit an almost four-year manufacturing high for August, though it still performed the worst in the euro zone, and below the key 50 mark signaling expanding output.

Markit's chief economist Chris Williamson said the data suggests a continued upturn for September, too, and added that the recovery is broad-based. But he cautioned: "There's a long way to go before the recovery feeds through to a meaningful job market improvement."

2. European Air Cargo Traffic Improves

European air cargo traffic actually managed to help offset air traffic weakness in Asia, according to the latest data from the International Air Transport Association (IATA).

"The growth is encouraging, particularly in Europe," said IATA CEO Tony Tyler in a statement. July was the second straight month in which Europe's air freight demand increased, justifying "cautious optimism," said the association.

It noted Portugal, Germany and France led the increased demand with their national GDP increases, with Italy, Spain and the Netherlands dragging down results.

Overall, air freight volumes are at their highest levels since mid-2011, said the association.

But the group also said that budding U.S. and European recoveries haven't yet translated into heightened demand for goods produced in Asia, a key metric that will help determine air freight growth for the rest of 2013.

European air cargo volume accounted for 24 percent of global freight traffic in July. Asia accounted for the largest market share, at 39 percent.

3. The United Kingdom Is Doing Especially Well

In its latest interim economic report from Tuesday, the Organisation for Economic Co-operation and Development (OECD) pegged overall likely GDP growth for the U.K. at 1.5 percent for 2013.

It only forecast an average growth of 0.4 percent between Germany, France and Italy, the three largest euro zone countries.

Economic activity is expanding at an "encouraging" rate in the United Kingdom, said the organization.

An uneven economic recovery within continental European countries contrasted with the U.K., where "growth picked up momentum through the first half of the year," said the OECD.

U.K. manufacturing data from Monday, from the CIPS manufacturing survey, also added "to the proliferation of evidence" indicating a strong rebound for U.K. manufacturing, said a Capital Economics research note on Tuesday. Their economists predicted a quarterly manufacturing output bounce of 2 percent for the third quarter, up from 0.6 percent in the second quarter.

U.K. housing and commercial construction data weighed in better than expected, too, said Barclays PLC (LON:BARC) economists on Tuesday.

"There is mounting evidence from survey data of the recovery taking root and that we are likely to see the economy grow at a healthy pace in Q3 as well," wrote Barclays economist Blerina Uruçi.

--

Despite all these positive signs, however, European unemployment remains very high, at 11 percent, or 26.6 million people in July. Youth unemployment hit 5.5 million people under 25 in July 2013, or 23.4 percent.

National public debt in Europe also hit historic highs recently, with collective debt at 92 percent of collective GDP early this year.
© Copyright IBTimes 2023. All rights reserved.
FOLLOW MORE IBT NEWS ON THE BELOW CHANNELS