Euros 2020: Bruno Fernandes Terms Former Manchester United Star 'Influential'
KEY POINTS
Cristiano Ronaldo scored a brace in Portugal's 3-0 win over Hungary
Ronaldo took Portugal's penalty ahead of Fernandes in the game
Portugal next face Germany in the ongoing Euros 2020
Manchester United star Bruno Fernandes hailed his Portugal skipper Cristiano Ronaldo, terming the No. 7 as the most "influential" player on the team.
Ronaldo netted a brace to hand Portugal a brilliant 3-0 win over Hungary in their opening game in the ongoing Euros 2020 on Tuesday. A collective effort from the Portuguese players led to Ronaldo's second goal at the Puskás Aréna. Referring to that, Fernandes said that the unity among the players is the "most precious asset" of the team.
"Ronaldo is influential, as always. He is another one who wants to do his best and is making a difference. The most valuable player in the national team is the 'we'. The 'we' is the most important, there are many Is, but the 'us' is what counts," Fernandes told Manchester United's official website in an interview Thursday.
Juventus forward Ronaldo, who spent six years at Old Trafford between 2003 and 2009, converted a spot-kick to net his first goal and Portugal's second against Hungary in the Euros 2020.
"It was down to the training and the skill of the players, and it was a demonstration of what we can do," said Bruno, of the intricate move which led to Ronaldo's second. We are happy to have won and even better for having scored such a collective goal. It proves that this is what really matters," added Fernandes.
At Manchester United, Fernandes has been the first-choice for free-kick or penalties but at Portugal, the duties go to Ronaldo.
Ahead of Portugal's upcoming Euros 2020 match against Germany on Saturday, Fernandes said that he does not care which player owns the set-pieces responsibilities, as long as his side triumphs in the end.
"I already did take one [free-kick]. I'm already doing it, but it's not necessarily my focus here. We have many players who can take them in their clubs and here. It's not important who takes it. The only important thing here is to help the team whatever way I can do that and, if I can help them with the goals inside or outside of the penalty box, I will be happy. Our goal is to help the national team to win and I'm no exception," Fernandes said further in the same interview with Manchester United's media.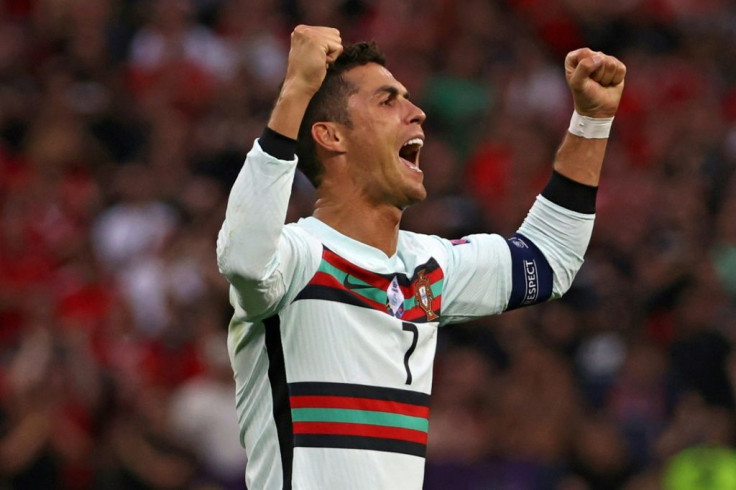 A win against Germany will seal Portugal's place in the last-16 of the underway European Championship. However, a loss will mean, the reigning champions' fate may depend on the result of their final group stage game against World Champions France.
"Our aim is to win every game. Now it's Germany and we're going to prepare the game to win it. Every game is different, the opponents are different, but our focus is collective. We know what we can do to correct what was less good [against Hungary] in trying to defeat Germany, who we know to be strong opponents. The pressure we have is to play for our country, nothing more," said Fernandes.
© Copyright IBTimes 2023. All rights reserved.