EV Orders Start: VW And Mercedes Customers Starting Lining Up To Get Their Own Electric Vehicle
Both Volkswagen (VOW3.DE) and Daimler's (DAI.DE) Mercedes-Benz have started to take orders for their long-range electric vehicles. The companies started taking orders on Wednesday and Thursday, respectively, with battery-powered vehicles that are designed to rival Tesla.
The long-range electric vehicles are designed to provide 270 miles per charge for Mercedes and a top end of 340 miles per charge for Volkswagen. Tesla provides 370 miles per charge with the Model S sedan.
Mercedes is featuring the EQC vehicle as its EV option that is available for market in Europe while VW offers the ID.3 vehicle with three different battery sizes - 24, 58 and 77 kWh. Volkswagen's ID.3 will be available for delivery next year while Mercedes' EQC will be available in the U.S. next year.
According to VW, the total ID lineup will also include about 50 long-range EVs, which will come to market within the mid-decade. The U.S., however, will see the ID Crozz electric vehicle coming next year. VW received 10,000 orders for the ID.3 in the first 24 hours of opening its website, CNBC reported.
Mercedes said it will also increase its EV series with 10 "pure battery-electric vehicles" by 2022. The line will include smart cars as well as SUVs and sedans, the company said.
Shares of VW stock were down 1.99 percent as of 2:15 p.m. ET on Thursday while shares of Daimler were down 2.88 percent at the same time.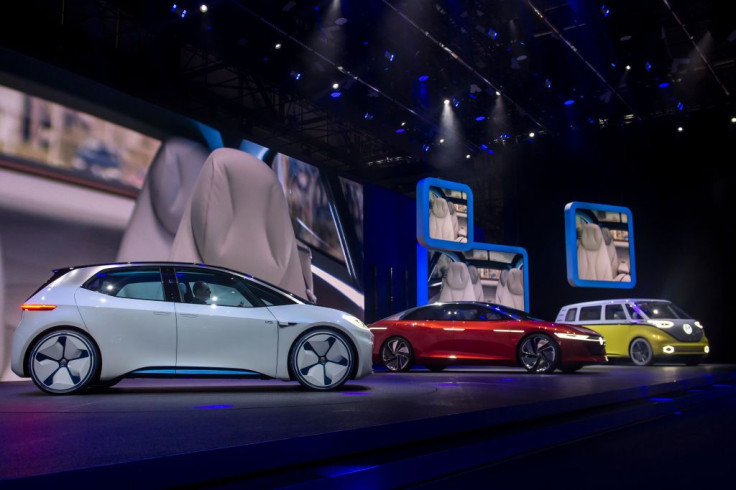 © Copyright IBTimes 2023. All rights reserved.