Evander Holyfield's Son Evan Could Possibly Be Better Than His Dad
The son of former world boxing champ Evander Holyfield has the potential to be better than him in boxing.
Evander's son, Evan Holyfield, is set to make his pro boxing debut on Nov. 2 at the MGM Grand Garden Arena in Las Vegas, Nevada. Prior to his first professional bout, some in boxing believe that he could also become a champion like his father.
Evan is currently training at Fighter Nation Boxing Gym in Houston, Texas. It is where he has assembled an elite team of trainers including Tim Hallmark, a man who is best-known for working with Evander throughout his professional career.
In a recent interview with Boxing Scene, Hallmark commended the resemblance of Evan to his champion dad. According to Hallmark, Evan continues to progress and is always up for any kind of challenges.
"We are constantly challenging Evan in different ways, and he is always up to those challenges," Hallmark said about Evan.
His manager Maurice "Termite" Watkins also described Evan as a future champ. Based on his assessment, Evan could even become better than his dad.
"I know people called Evander 'Real Deal' but Evan is the real deal," Watkins said.
"There is pressure on him for this big card and because he has the Holyfield name, but that is part of the game. To be a great world champion you must be able to handle the pressure. You got to handle whatever circumstances are thrown at you," Watkins added.
Watkins is also optimistic that the younger Holyfield will soon get the fights that would put his name on the map. In fact, they are already working with Main Events team to finally book Evan with fights which could take him to the next level.
"We are ready to show our stuff and we are excited about being part of the Main Events team with Kathy Duva," Watkins revealed.
According to Main Events' Matchmaker, Jolene Mizzone confirmed Watkins' statement and said that the group is excited to help Evan and his team.
"I am excited and honored to work with Evan and his entire team to get him to that championship level one day," Mizzone said.
Meanwhile, Evan's father Evander is reportedly making a boxing comeback. The 56-year-old former two-weight world champion will compete in an exhibition bout in Japan after being retired for eight years, TalkSport reported.
"The big thing is to give people in Japan the opportunity to see the only four-time heavyweight champion of the world," Evander said.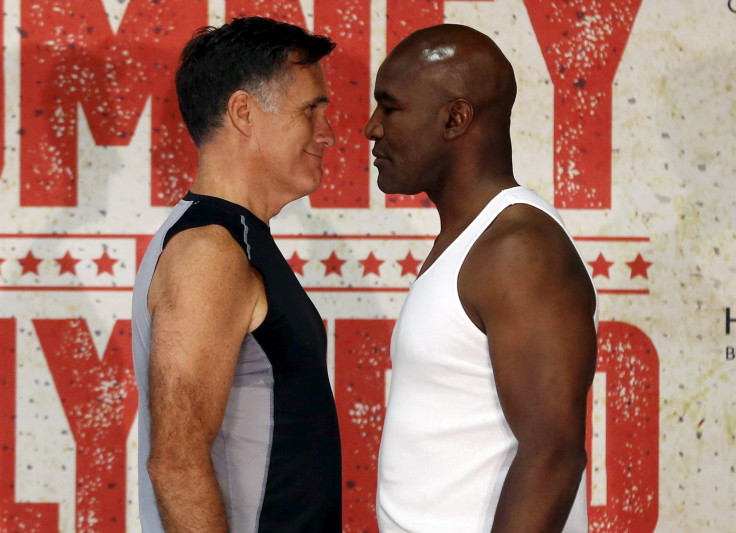 © Copyright IBTimes 2023. All rights reserved.