Even Without Kawhi Leonard, Spurs Will Exceed Expectations, Rudy Gay Says
San Antonio Spurs guard Rudy Gay expects the team to continue to exceed expectations in the upcoming 2018/19 season.
After their 4-1 exit in the first round of the playoffs at the hands of the Golden State Warriors, it emerged that star player Kawhi Leonard wanted to leave the team, with the main reason being how they mishandled his quadriceps injury earlier this year.
Despite his reported wishes of wanting to go to the Los Angeles Lakers, it was the Toronto Raptors who would get his services, at least for a year, as they traded their own star player in DeMar DeRozan, Jakob Poeltl and a protected 2019 first-round pick in exchange for Leonard and Danny Green.
Many felt the Spurs got a good deal given the circumstances, but oddsmakers are not convinced at what it does for their chances next season.
As per the Westgate SuperBook in Las Vegas, San Antonio's over/under for their regular season win total is 43.5, projecting them to miss out on the playoffs for the first time since the 1996-97 season.
For Gay, who re-signed with the Spurs this summer, talk of the team missing out on the postseason is nonsense, especially as he cited how they rallied to the playoffs last season despite Leonard featuring in just nine games.
"Why were we expected to be so much better last year? Because Kawhi may have come back? He didn't, and we were still a playoff team, really a couple of wins away from being a third or fourth seed in the West," Gay said, according to NBA.com. "They don't have many expectations for us. But the Spurs always exceed the expectations. Don't expect anything less this year."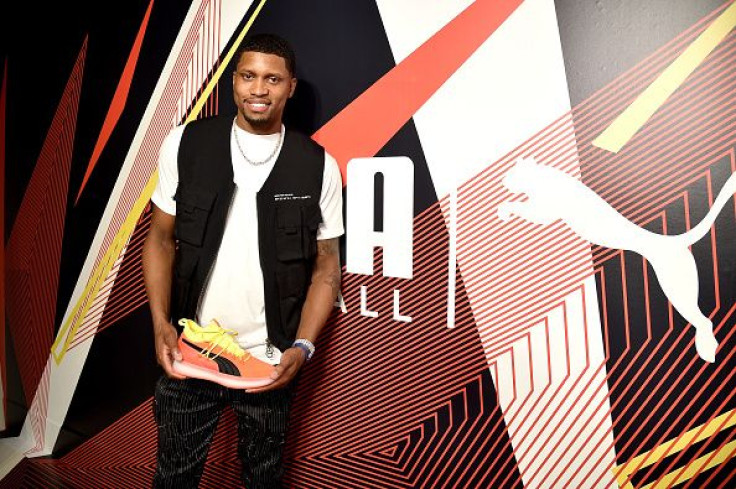 DeRozan was traded to the Spurs from the Raptors seemingly against his wishes in a deal that shocked the entire basketball world. Despite his own initial shock, DeRozan promised the Spurs they would be getting a player who would help them challenge for a championship again.
"A guy that's been proven to prove himself time and time again," DeRozan said last month. "This time around having the biggest chip on his shoulder ever. When they carry that over and play for a championship -- period."
However, Gay says DeRozan is not the only Spurs player to have a chip on his shoulder, but the entire team as well, as he looks forward to see how the team meshes with each other.
"That's the thing about this whole team – everybody has a chip on his shoulder," Gay explained. "His [DeRozan] is just more publicized. But, look, I'm healthy (and have something to prove), LaMarcus (Aldridge) always finds some way to have a chip on his shoulder. Jakob wants to prove he can be a great player. DJ (Dejounte Murray) has a chip on his shoulder because he wants to be known as one of the best at his position."
"But I think we have a great mix of guys, a great basketball team. (Spurs GM) R.C. (Buford) put together a great team. It will be fun to watch," he added.
© Copyright IBTimes 2023. All rights reserved.