Ex-NBA Superstar Reveals How They Beat Prime Michael Jordan
KEY POINTS
Penny Hardaway is convinced Michael Jordan was still a tremendous player when he returned from playing pro baseball
The four-time NBA All-Star says Jordan might have thought the Orlando Magic will be just another playoff series
The Magic beat the Bulls and went on to compete for the championship
Penny Hardaway thinks Michael Jordan made a mistake about the Orlando Magic in the 1995 NBA Playoffs.
After the tragic death of his father, Jordan decided to take a breather and played professional baseball for the entire 1993-94 NBA season.
When he returned, the Chicago Bulls crossed paths with the number one-seeded Magic, who eventually beat them after six games.
Reflecting on the epic playoff series, Hardaway revealed that he was quite confident that though Jordan was a bit "rusty" during the early part of his return, he had already bounced back to his lethal form when they played the Magic.
"He wasn't the Michael Jordan from the first three championships as far as rhythm," Hardaway told BasketballNews' "The Rematch" podcast. "He wasn't real rusty because it was the end of the season. He was rusty when he first came back, but by the time they played us in the playoffs, he had kind of hit his groove a lot better than what he was when he first came back."
Based on Hardaway's recollection, Jordan had "two to three months" to regain his rhythm, but in the said period of time, "His Airness" never had the chance to assess his game as well as the entire Magic team.
Apparently, stats back Hardaway's statement. During the 1994-95 season, Jordan recorded 27 points per game, a figure not too far from his usual numbers.
For the then-Magic superstar, the rustiness of Jordan didn't really cause the Bulls' defeat. Instead, Hardaway suspects that the so-called NBA "GOAT" may have looked at them as "easy" work.
"Maybe he thought it would be the same easiness that he had left the league with because everything was easy for MJ," the four-time NBA All-Star explained. "The competition was high, he was so good, and everything was so easy for him. He ran into a group of young bucks that were ready, and maybe he underestimated how good we were because he never played against us. "
Ultimately, Hardaway insists that he and the Magic had a "good game plan" against Jordan and the Bulls, and they managed to execute it well the entire series.
"We had a good game plan," he concluded. "I felt like with the little rust that he did had, it did make a difference, but we played great that series and ended up beating a good Bulls team and moving to the next round and the finals. "
After beating the Bulls, Magic went on to become Eastern Conference champions and competed for the NBA title. However, Hardaway's quest for his first NBA championship was cut short after being swept by the Houston Rockets.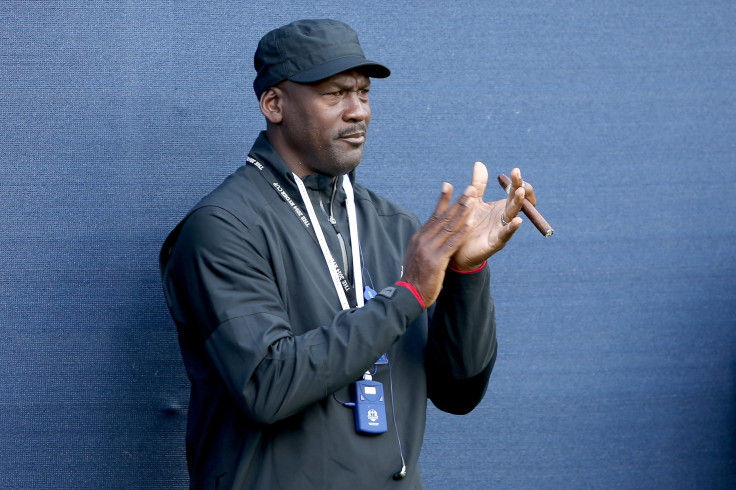 © Copyright IBTimes 2023. All rights reserved.