Ex-Premier League Star Trapped Under Turkey Earthquake Rubble Just Hours After Soccer Match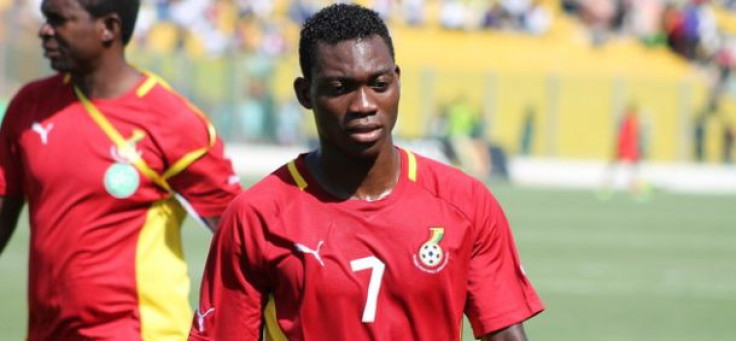 KEY POINTS
A Hatayspor spokesperson said Christian Atsu and the team's sporting director are "still under the rubble"
Two of Atsu's teammates have been rescued from the rubble
Atsu led his team to victory in a Sunday soccer match by scoring a last-minute goal
Former Premier League player Christian Atsu is among the thousands of people reported missing after a 7.8 magnitude earthquake struck Turkey and Syria Monday.
Mustafa Ozat, a spokesperson for Hatayspor, the Turkish League team Atsu, 31, currently plays for, said that the former World Cup star and the team's sporting director Taner Savut "are still under the rubble," ESPN reported.
At least two other Hatayspor players had been rescued in the southern Turkish city of Antakya, according to the spokesperson.
Ghana President Nana Akufo-Addo expressed his hopes that the Ghana native soccer player would be eventually rescued from the rubble.
"Our hearts and prayers go out to the survivors, and we pray that our fellow Ghanaian, Christian Atsu, is found safe and sound," Akufo-Addo wrote on his Twitter account.
The Ghana Football Association said that it is praying for Atsu and other earthquake victims and that it remains "hopeful for positive news."
Just hours before the deadly earthquake, Atsu led his team to victory in a Sunday soccer match against Kasimpasa by scoring a last-minute goal, the New York Post reported.
Atsu is married with two children, but it is unclear if his family was with him in Turkey at the time of the earthquake.
Atsu played for Ghana in the 2014 World Cup and was awarded the best player at the African Cup of Nations in 2015. He previously played in the Premier League for Newcastle and Everton, on loan from Chelsea, before transferring to Hatayspor last year.
The New York Times reported, citing officials from Turkey and Syria, that the death toll from the earthquake is now more than 4,300.
Turkish President Recep Tayyip Erdogan is worried that the death toll and the number of injured individuals will continue to go up as more than 5,600 buildings were destroyed in his country.
Several countries around the world have sent rescue teams and humanitarian assistance to the two countries affected by the earthquake.
The Biden administration sent two 79-person urban search-and-rescue teams to help the rescue operations in Turkey.
Meanwhile, Iran already deployed its military personnel to help the Syrian government's rescue efforts.
Dubai and other Gulf states also pledged humanitarian aid to Syria and Turkey.
According to the U.S. Geological Survey (USGS), the epicenter of the 7.8 magnitude earthquake was 14.2 miles east of the city of Nurdagi in the Turkish province of Gaziantep.
The quake had a depth of 14.9 miles and was felt as far as Lebanon and Israel.
Hundreds of aftershocks were felt in the region, including a strong 7.5 magnitude earthquake that struck Turkey about nine hours after the initial tremor.
Monday's earthquake is believed to be the strongest to hit Turkey since 1939, when a quake of the same magnitude killed 30,000 people.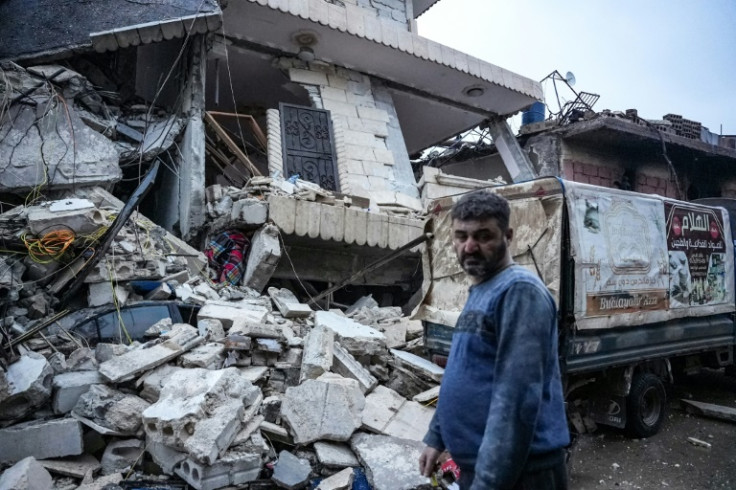 © Copyright IBTimes 2023. All rights reserved.