Ex-President Mohamed Morsi To Stand Trial For Insulting Judiciary; Egypt Continues Crackdown On Muslim Brotherhood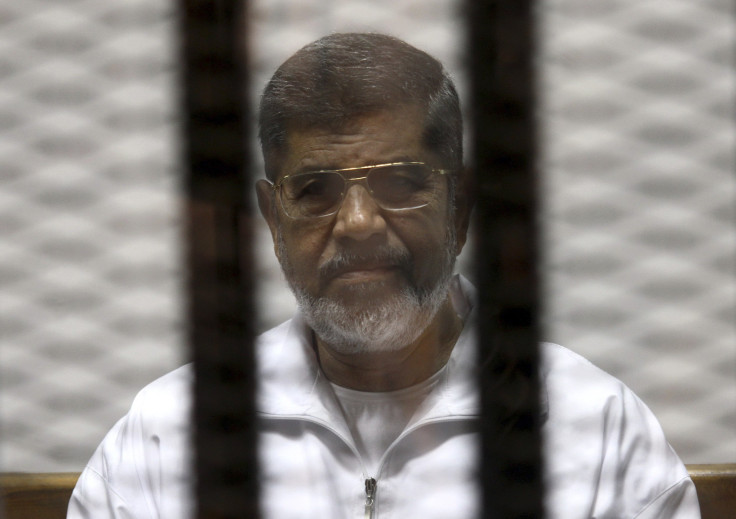 Legal troubles continue to pile up for former Egyptian President Mohamed Morsi. The ousted leader will stand trial in May for insulting the judiciary, according to Yahoo News. The new charges come on top of myriad other legal cases facing Morsi that could potentially result in his execution as Egypt continues to crack down on the Muslim Brotherhood.
Morsi – who stands accused alongside 24 other prominent Brotherhood associates and Islamist figures – is charged with disrespecting the Egyptian court system and rulings via comments made on social media and in interviews with the press. One of the other defendants is Alaa Abdel Fattah – one of the activists in the 2011 protests that unseated longtime dictator Hosni Mubarak.
The recent charges are the least of Morsi's worries. The former president has been in prison since a military coup removed him in July 2013. Morsi is accused of espionage, including sharing state intelligence with Qatar and the Al Jazeera TV network and endangering national security. Morsi would likely be executed if found guilty.
The documents Morsi leaked "exposed humiliating facts and the extent of the largest conspiracy and treason carried out by the terrorist Brotherhood organization against the nation through a network of spies," according to a statement from the prosecutor.
Egypt has been cracking down on the Muslim Brotherhood – which it has dubbed a terrorist organization -- and Morsi supporters who violently protested the leader's deposition. Twenty-two Morsi supporters were sentenced to death earlier this month for a July 2013 attack on a police station, and the first execution of a Morsi supporter – for throwing a 19-year old man off of a roof during the protests -- was carried out in early March.
Morsi will stand trial for insulting the judiciary on May 23.
© Copyright IBTimes 2023. All rights reserved.