Exclusive-Kazakhstan Plans To Hike Mining Tax, VAT - Economy Minister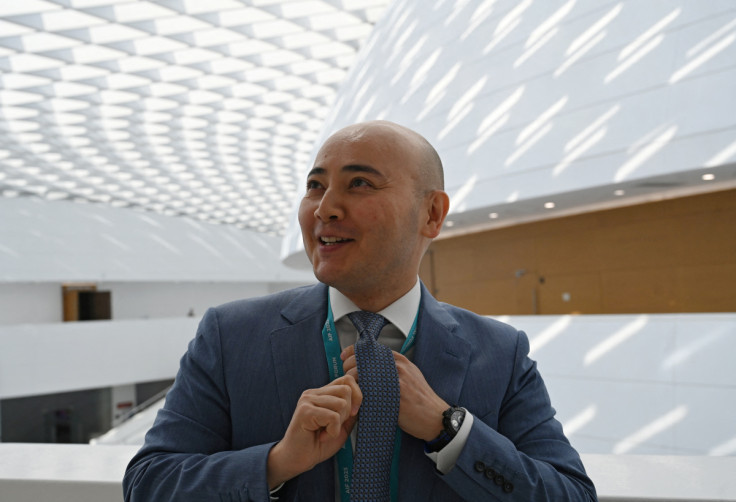 Kazakhstan plans to raise taxes on mining companies and cut fuel subsidies to balance its budget, while borrowing to develop the shipping route between China and Europe bypassing Russia, Economy Minister Alibek Kuantyrov told Reuters.
The oil- and mineral-rich Central Asian nation, where a number of large foreign companies such as Glencore have mining operations, has increased government spending in recent years in response to the COVID-19 epidemic and the war in Ukraine.
Greater -- and fairer -- redistribution of wealth is also a policy priority for President Kassym-Jomart Tokayev who has promised to combat inequality in the former Soviet republic of 20 million wedged between Russia and China.
Kazakhstan has already hiked the mineral extraction tax rate for exchange-traded metals by 50% and other solid minerals by 30% this year, but Kuantyrov said there was room for further increases in the new tax code the cabinet is drafting.
"Our minerals extraction tax rates are among the lowest in the world," he said in an interview. "I think we can carefully raise it by 10-20%."
At the same time, the tax rate will be lower for companies that refine and process minerals domestically, and the tax will be applied to sales rather than production, Kuantyrov said, adding that the new tax code would be submitted to parliament next year.
The government also wants to raise the VAT rate for most sectors from the current 12%, while cutting it for "socially important" ones such as food staples and medicines.
"We are looking at different options, 16, 18, 20%," Kuantyrov said.
The government wants to tax banks more heavily and will continue cutting car fuel subsidies, a move announced earlier this year.
"(The price of fuel) will gradually rise by 10-20 tenge (2-5 cents) every six months," he said.
BYPASSING RUSSIA
Kazakhstan wants to upgrade its logistics facilities along the Middle corridor, a route connecting China to Europe via the Caspian Sea and the Caucasus, Kuantyrov said, a project which the European Bank for Reconstruction and Development estimates will cost $20 billion.
The European Union is promoting the corridor as a way to bypass Russia amid a standoff with Moscow of its invasion of Ukraine, and open up the markets of landlocked Central Asia.
"We are in talks with them (the EBRD), they are very interested in investing," Kuantyrov said. "We are now picking projects that will create the greatest value."
He said the government wanted to have much of the cost financed via public-private partnerships where investors bear the costs, but was also prepared to borrow up to $10 billion from the EBRD and other lenders over the next three years.
($1 = 445.2500 tenge)
© Copyright Thomson Reuters 2023. All rights reserved.