Expats Living In Asian Countries Are Most Satisfied, But Expats In US Tend To Stay Longer: HSBC Analysis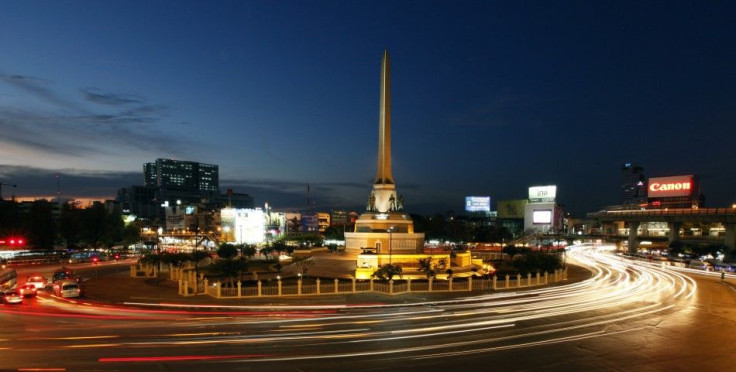 Expats living in five Asian countries report the greatest satisfaction and quality of life, according to the 2013 Expat Explorer survey released Thursday by HSBC Holdings PLC (NYSE: HBC). But those living in the United States tend to stay longer than those living elsewhere.
In its sixth year, the survey is the most known comprehensive survey of expats around the world, questioning more than 7,000 expats living in nearly 100 countries in the past few months.
"The results from the annual Expat Explorer survey are always eagerly anticipated among the expat community and those looking to build a life abroad," head of HSBC Expat Dean Blackburn said. "This year, the results show Asia to be the leading destination for expat quality of life, with the region also emerging as an expat social hotspot."

For best overall expat experience, Thailand ranked first, followed by Bahrain (2), China (3) and the Cayman Islands (4). Factors such as quality of life and ease of setting up and integrating drove the rankings for best overall experience. For example, expats in Asian countries were more likely to easily make friends upon moving abroad (Thailand 76 percent, Singapore 63 percent, Taiwan 63 percent and China 59 percent compared to the global average of 57 percent) and enjoy an active social life (Thailand 59 percent, China 44 percent, India 37 percent and Taiwan 36 percent compared to the global average of 26 percent).
The survey results reflect attitudes about economic climates, raising children abroad and overall expat experience. Considering earning potential, levels of disposable income and satisfaction with the economic outlook, Switzerland won first, followed by China (2), Qatar (2) and Thailand (3). Expats living in the top-ranking countries are more likely to notice an improvement in their financial status upon moving (Switzerland 75 percent, Qatar 73 percent and China 72 percent compared to the global average of 59 percent) and be satisfied with the state of the economy in their host country (China 87 percent, Switzerland 86 percent and Qatar 84 percent compared to the global average of 56 percent).

"The insights ... are not only of practical help to the global expat community, but also guide us as a business to continue helping customers make the most of the new opportunities available to them while they are living and working abroad," Blackburn said.
Survey respondents ranked the U.S. 23rd out of 37 countries for its economy, but the U.S. fared better on the rankings for quality healthcare and education systems (10th of 37). Home ownership in the U.S. (40 percent) is almost twice the global average (24 percent), and a high number of expats in the U.S. enjoy new luxuries upon moving to the U.S., including owning a better car (51 percent compared to 33 percent globally). The U.S. was ranked 12th of 24 countries for the best environment for raising children. Germany came in first, ahead of Singapore (2), France (3) and New Zealand (4). Canada (8), Spain (9) and Russia (10) finished the top 10 ranking.
Seventy-five percent of expats in the U.S. pay into pension provisions locally, compared to 86 percent of expats in Canada and 80 percent in Australia. Four out of five foreigners (80 percent) living in the U.S. plan to stay long term, compared to the global average of 62 percent. Expats in America are also among the least likely to relocate. More than two-thirds (67 percent) moved to the U.S. before the year 2000, compared to 39 percent globally. "Expat lifers" also live in Canada (79 percent) and Australia (61 percent).
"This year's Expat Explorer survey results show that the United States continues to provide long term opportunities for expats to live a better life, especially when it comes to improving their financial prospects in retirement," said Andrew Ireland, head of Premier & Wealth, HSBC Bank USA.
© Copyright IBTimes 2023. All rights reserved.