Exploring The Digital Marketing World With 'Digital Resource'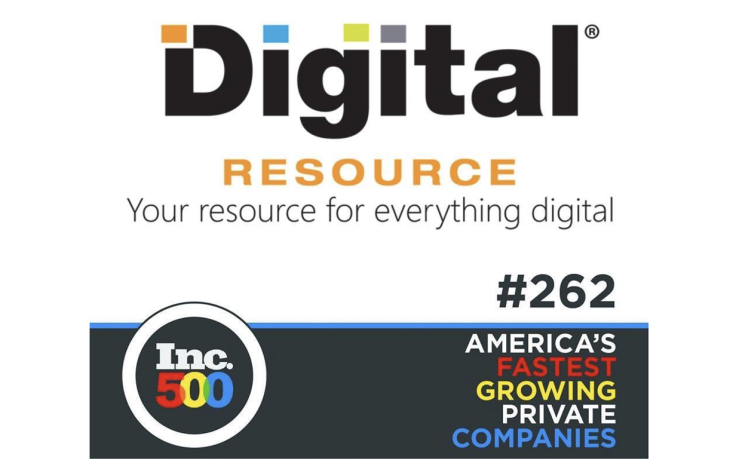 Gone are the days of radio ad men and expensive television spots. Now, businesses of all sizes have access to billions of potential leads through devices in their homes, offices, and even right in the palms of their hands. By lowering the level of entry, digital marketing has given way to an influx of start-up businesses, ultimately changing the entrepreneurial landscape.
Staying at the forefront of that change is Digital Resource, a full-service Internet marketing agency based in West Palm Beach. Since its inception in 2014, the agency has taken full advantage of the seemingly endless of digital marketing, assisting businesses of all sizes.
Now, Digital Resource is a leader in the industry with its innovative, custom strategies. With Inc. 5000, Entrepreneur 360, Adweek Fast 100, and many more national recognitions under the young company's belt, they've become a catalyst for evolution in the marketing industry.
Why you should know about Digital Resource?
The company itself employs nearly 50 people, all with niche specialties ranging from search engine optimization and content creation to digital advertising and chatbots. Their expertise allows them to provide targeted campaigns for even the most niche companies.
They know the need of the client and stay abreast of the current marketing trends, knowledge that has benefited Digital Resource itself. Digital Resource is a three-time Inc. 5000-ranked company. In its most recent ranking at no. 747, the company saw a 634% three-year growth rate. Only one in 10 companies ever make the list.
This is a great achievement and an honor for any company that has been operational for just over half a decade. All of these things make it a company to watch out for in terms of business.
One of their great qualities that it's not just the clients that are happy with the organization. The company's greatest investment has been its people. With culture at its core, Digital Resource has been Great Place to Work-certified since 2019.
Maintaining a positive workplace is a multi-faceted initiative that not only provides eager employee recognition but is contingent on the open-door policy. Digital Resource remains dedicated to transparency – something hard to find in an industry shrouded in so-called proprietary methodology – among their team, clients, and partners. Lead by Shay Berman, age 29, and mostly millennial management, this is a great feat.
What is Digital Resource's Work?
Since Digital Resource needs to know their clients and what their clients' expectations are of them, their process is consultative. The main goal? To educate decision-makers about digital marketing so that they can make the best choices for the short- and long-term growth of their companies.
From there, due to their impressively diverse specialties in the digital world, Digital Resource gets a lot of well-known clientele. Their main forte is SEO, link building, website design, digital advertising, and multimedia content marketing, all of which are essential for any brand to survive in this day age.
Traditional marketing methods are still valid though – even as digital leads. The services that Digital Resource is really proud of is that their websites are not just simple and user-friendly, but they are responsive, making them ideal for browsing on any device that the user may choose to open the site on. They understand the client's needs and provide them the designs based on their product, which gives a user the most optimal UI.
Their search engine optimization is also a successful venture and helps generate a lot of traffic for their clients. The result of this traffic is reflected in how many users they direct towards their website. In addition to all this, the company also offers social media marketing which is the perfect tool to approach the most varied level of audiences.
Now that Digital Resource offers all these things under one contract, it becomes an easy decision for brands to trust this developing company. No matter the client is suffering from a lack of viewership and engagement, or if they are just lacking in digital marketing skills, Digital Resource has become a one-stop solution for all. This is how they continue to maintain long-standing relations with their client without the fear of becoming obsolete in their business.
Understanding the Business Code
Creating a satisfying experience for the clients is what businesses are built on and need in order to maintain a stronghold in their industry. However, Digital Resource's motivations go beyond that of traditional profits and gaining more clients. They focus on making themselves and the clients better at business.
The dedicated people at Digital Resource do not do anything half-hearted and strictly don't deliver until they are happy with what they are producing. They take care of their clients' demands without losing their control over what looks best and what can be the most optimal choice for everyone involved.
Digital Resource believes that by working with diverse clients, brings them exposure to how different industries operate and how they differ from each other. It is a chance to increase their knowledge and understanding about different things while incorporating all the good things of a certain industry into their own structure. This way their clients only get the best of everything.
Looking Ahead
Now, Digital Resource continues to carve a new corner of the digital marketing industry. In 2020 alone, it's not just ranked on Inc. 5000, but also Adweek's Fast 100 list of the nation's agencies, as well as South Florida Business Journal's Fast 50 list of the fastest-growing companies in the region for the second year. Additionally, Berman was named one of 4 emerging leaders by the American Marketing Association.
All of these achievements are certainly impacting the market value of Digital Resource that has given way to even bigger goals and an even greater chance of expansion throughout the country. There is no doubt that this digital marketing agency is on the right track and will soon be a household name as a top leading company in the digital marketing spectrum.