Extending Title Reign Could Be In Peril As Regian Eersel Faces Upset Specialist
KEY POINTS
Regian Eersel will be headlining the ONE 156 event in a title bout against Arian Sadikovic
Sadikovic is expected to give Eersel a tough fight as he's no stranger to upset wins
The reigning champion is confident he can get the better of his new challenger
Regian Eersel—the reigning ONE lightweight kickboxing champion—has been an unstoppable force since he arrived in the Singapore-based organization four years ago, beating every opposition that was put in front of him.
In his return to action this Friday, April 22, the Surinamese-Dutch striker looks to extend his reign as the division kingpin as well as stretch his remarkable winning streak to 19 matches.
However, he lures an opponent who has been known for rising to the occasion.
Eersel is set to put his coveted belt on the line against German dynamo Arian Sadikovic in the main event of ONE 156 (formerly advertised as ONE: Reloaded), which emanates from the 12,000-capacity Singapore Indoor Stadium.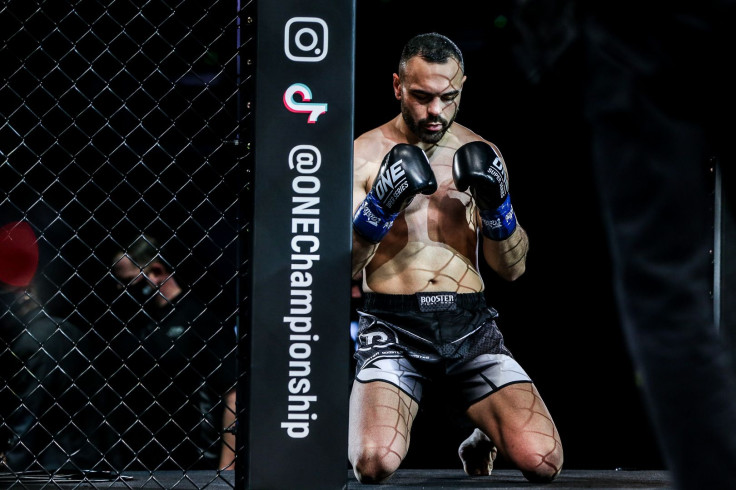 The 27-year-old kickboxer from Langenhagen, Germany earned an outright crack at Eersel's gold by pulling off the upset victory over the No. 2-ranked Mustapha Haida in his December 2021 promotional debut.
Sadikovic left a lasting impression with his performance against Haida, attacking with a plethora of striking combinations from bell to bell that dramatically slowed down the former world title challenger.
The Fightschool Hannover and Team CSK representative turned up the level of punishment in the third and final round, allowing him to walk away with the clear-cut unanimous decision.
Sadikovic never expected that his conquest of Haida would garner him an instant date with Eersel.
"I was surprised a little bit. I thought I needed to fight Nieky Holzken because he was No. 1 in the rankings. So I thought, 'Okay I will fight Holzken, and if I win, then I'll get a title shot.' But that wasn't the case," the German standout admitted.
"I was very happy when they told me I was getting a title shot. I told them, 'Of course, I want that.' Getting this title shot is definitely the best moment of my career. This is the best moment of my life, fighting in this sport."
Although Eersel has proven himself to be worthy of having the intricately-crafted belt around his belt, Sadikovic believes that he is more than capable to shock the world on Friday.
"My boxing skills are better [than Eersel's]. I'm faster, but let's not talk too much about this. Let's see on the 22nd. Some guys talk a lot, talk a lot of s--- [before the fight], and they lose. So we will see on the 22nd," he stated,
"Like always, I'm a fighter who's going for KOs. The dream ending for me is a good right hand to his face and knocking him out. That's my dream."
On the other hand, Eersel remains optimistic that he could overcome the posing threat to his throne.
"He has a lot of holes in his style. I think I am going to [find them]. It's not that he is not good at some points, but when you [try to] put pressure on the opponent, you also open yourself up. I think I'm going to use this to my advantage," the champion declared.
Eersel, who has not scored a knockout win since February 2019, predicted that his bout versus Sadikovic will not need the help of the three cageside judges to decide the outcome after five rounds.
"When I'm in there, I'm just in kill mode. [At that point,] you just do what you have been taught in the training," Eersel shared. "We will end by knockout. I'm not one to say things that will happen in the future, but I will do it easily in the third round."
Fans in the United States will be able to watch ONE 156 on Friday, April 22 through watch.onefc.com at 5 a.m. ET/2 a.m. PT.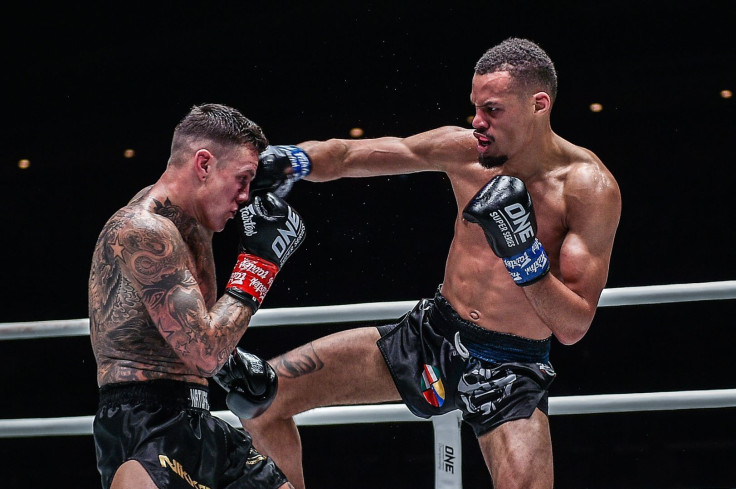 © Copyright IBTimes 2023. All rights reserved.