Exxon And Chevron Shareholders Vote Down Proposals On Climate Risk Outlook, Despite Strong Support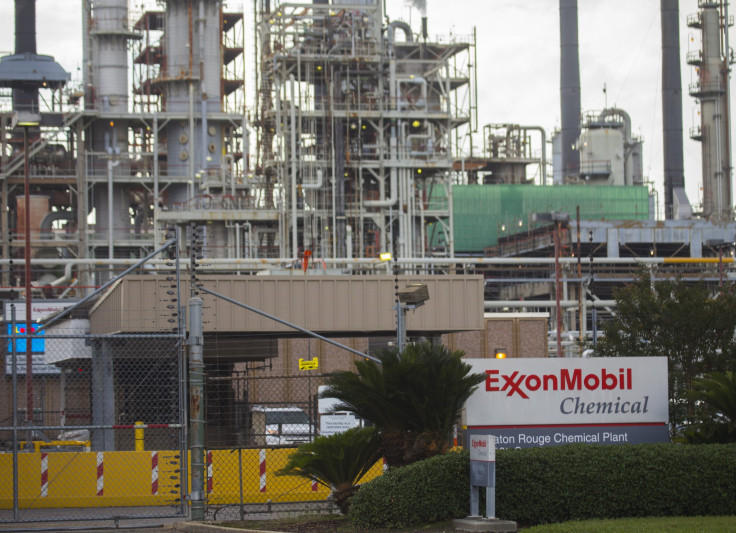 Exxon Mobil and Chevron shareholders shot down proposals at annual meetings Wednesday that would have required the companies to outline how they planned to adjust in a world battling cataclysmic climate change.
It's a win in each case for the oil and gas giants, which have argued that energy demand will continue apace in coming decades, even as governments around the world work to fulfill promises cemented in the Paris Agreement to keep the Earth from warming more than 2 degrees Celsius (3.6 degrees Fahrenheit) — a level scientists have set as a limit for how much the globe can safely warm.
But climate-conscious investors also cheered the votes, which saw record numbers of shareholders pushing for greater disclosures by the companies. At Exxon Mobil, 38 percent of shareholders backed the climate risk proposal; at Chevron, 41 percent of them supported the measure.
"Today's strong votes at Exxon and Chevron send a powerful message that investors see climate change as a material financial risk, which underscores the ongoing momentum post-Paris and urgency to prepare for a low-carbon transition," said Andrew Logan, director of the oil and gas program at the nonprofit sustainability group Ceres.
"More of Exxon's shareholders than ever decided to override board recommendations and demand 2 degree stress-testing," said James Leaton, research director at the nonprofit Carbon Tracker Initiative.
Oil and gas producers have faced growing pressure in recent years to better account for the way their businesses will adapt under scenarios that see world leaders sharply curtailing carbon emissions.
This year, a coalition of more than 60 money managers overseeing over $10 trillion in assets came together to press Exxon Mobil and Chevron on the proposals. Members of the group included pension funds in California and New York, multinational banks such as BNP Paribas and the Church of England.
However, it remains unknown how the largest Exxon and Chevron shareholders voted Wednesday. Top shareholders of the two companies — include massive money managers such as BlackRock, State Street and the Vanguard Group — do not publicize their votes ahead of major shareholder resolutions.
Exxon and Chevron told shareholders in advance that the outlooks they had previously shared adequately address the possibility of concerted climate action worldwide. Chevron CEO John Watson suggested Tuesday that climate change might even help the company. "I hope to gain market share in some areas," he said.
© Copyright IBTimes 2022. All rights reserved.
FOLLOW MORE IBT NEWS ON THE BELOW CHANNELS