Facebook Acquires Bangalore-Based Startup, Little Eye Labs, For An Undisclosed Amount In Its First Ever Purchase Of A Indian Company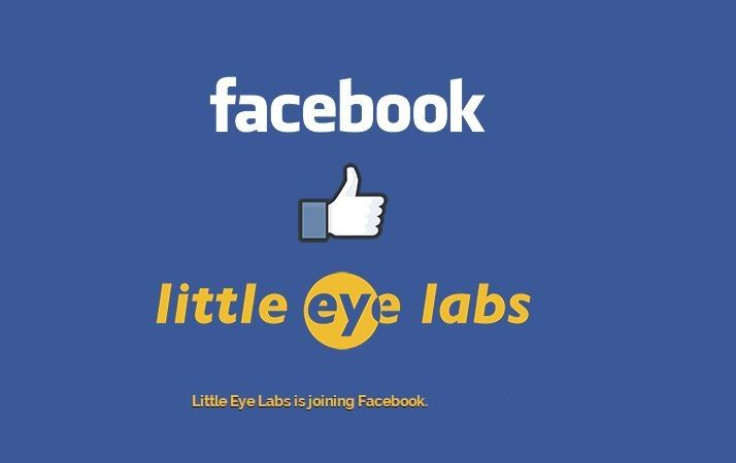 Facebook has bought Bangalore-based startup, Little Eye Labs, in its first acquisition of an Indian company. The Indian startup builds tools to test and analyze mobile applications, and the deal is expected help the social networking giant boost its mobile-based services and apps.
Little Eye Labs was co-founded in May 2012 by a group of entrepreneurs who call themselves "ions" (short for "eye-ons"), and received seed funding from GSF and VenturEast Tenet Fund. The terms of the deal were not revealed by either company but, independent analysts estimate the price tag to be in the $10 million to $15 million range.
"This is Facebook's first acquisition of an Indian company, and we are happy to become part of such an incredible team," Little Eye Labs said in a statement. "The entire Little Eye Labs team will move to Facebook's headquarters in Menlo Park, California. From there, we'll be able to leverage Facebook's world-class infrastructure and help improve performance of their already awesome apps."
The Indian startup builds tools to measure, analyze, and optimize Android mobile apps. The company released its first official version of Little Eye for Android in April, which automatically detects all installed apps on a device, and starts monitoring it for their consumption of system resources, such as power, wireless data, GPS, space and memory consumption, and provides a detailed report to help developers improve their apps.
"The Little Labs technology will help us to continue improving our Android codebase to make more efficient, higher-performing apps," Subbu Subramanian, an engineering manager at Facebook, told BBC.
Analysts believe the deal could open up similar opportunities for emerging technology companies in India.
"The number of technology start-ups forming every year in India has quadrupled since 2006. This acquisition will certainly provide necessary boost to the already growing ecosystem," Praveen Bhadada, from Zinnov, a technology consulting firm based in Bangalore, told BBC.
© Copyright IBTimes 2023. All rights reserved.