Facebook (FB) Earnings Preview: Social Network Copies Snapchat 'Stories' As Ad Revenue Growth Expected To Slow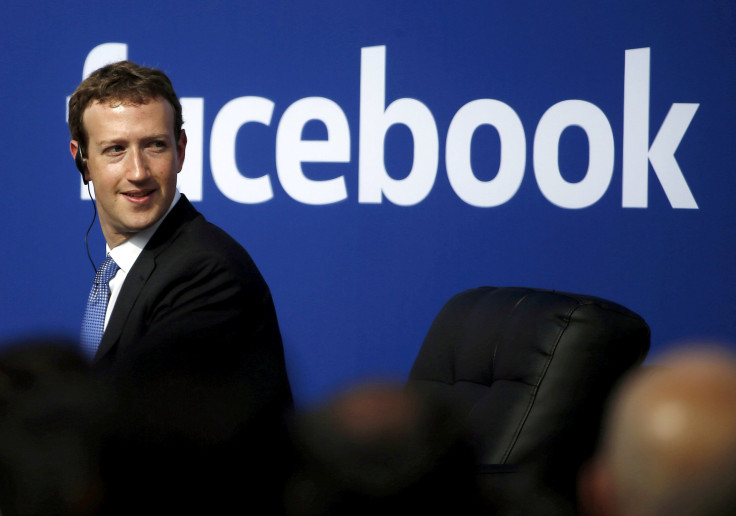 In spite of a series of moves by Facebook Inc. (FB) to emulate a feature of a lead rival, the video messaging app Snapchat, analysts expect the company to reveal stellar fourth quarter earnings Feb. 1.
Zacks Investment Research forecasted earnings per share of $1.12, up from 88 cents in the third quarter and 59 cents in the fourth quarter of the previous year. The social network has overshot Zacks expectations for five straight quarters.
The Menlo Park, California-based company's number of active users has continued to climb, reaching 1.78 billion in the third quarter, a rise of about 76 million over the previous three-month period. Facebook also retained its position as the second-biggest destination for ad revenue, after Google, according to eMarketer, which predicted in September that digital ad spending would overpass televised ads for the first time in 2016.
But Facebook's advertising-based revenue stream may slow to a trickle, the company said in its third quarter earnings report conference call.
"Over the past two years, we have averaged about 50 percent compound revenue growth in advertising. Ad load has been one of the three primary factors fueling that growth," the company said, before adding, "going forward, we expect to see ad revenue growth rates come down meaningfully."
That suggestion sent the firm's shares abruptly downward, to a $120 Nov. 3 market close from a $130.23 Nov. 2 market open.
Since then, the company has launched a series of updates bearing semblance to a major competitor that has yet to go public: Snapchat, whose initial public offering is expected to be among the biggest of any tech firm in years.
Snapchat founder Evan Spiegel turned down Facebook co-founder and chief executive Mark Zuckerberg $3 billion cash acquisition offer at the start of 2014. In an interview with Forbes at the time, Spiegel said he decided against the buy because "there are very few people in the world who get to build a business like this," and "trading that for short-term gain isn't very interesting."
In October, a survey from investment bank and asset management company Piper Jaffray found that among younger users, Snapchat edged out not only Facebook but Instagram and Twitter as the most popular social platform.
Facebook's Messenger app has taken on a litany of Snapchat-like features, including geofilters, selfie masks and stickers. In November, Recode reported that Facebook deployed an app that was essentially a copy of Snapchat in emerging markets.
On Wednesday, a week before Facebook's earnings release, the Irish Independent newspaper reported that the social network had begun testing the video messaging app's famed "stories"—short videos or images of what the user is doing or saw on a particular day—in the country.
© Copyright IBTimes 2023. All rights reserved.
FOLLOW MORE IBT NEWS ON THE BELOW CHANNELS