Facebook Inc (FB) Q4 2015 Earnings Preview: Mobile, Video Obsession To Drive Company's Success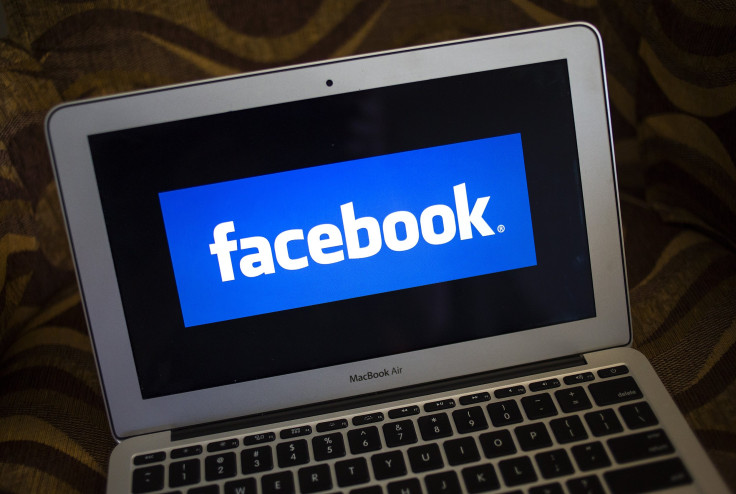 It was the year of the billions for Facebook Inc. The social networking giant is predicted to announce $5.36 billion in quarterly revenue, with earnings per share at 68 cents, when it reports Wednesday its earnings for the fourth quarter of 2015. If analysts' estimates are correct, Facebook would have reached $17.45 billion in revenue last year, surpassing its $12.5 billion milestone from 2014 by 40 percent.
Mobile and video drove the company's growth, as has been the common thread across tech and media companies for 2015. In November, Facebook reported that 78 percent of ad revenue had come from mobile during the third quarter. Over the last year, Facebook has been pitching for TV ad dollars to come to its own video system. It's working. Global spending on video ads grew by 41 percent from third quarter to fourth quarter, according to data from Nanigans, a Facebook marketing partner.
"It's no longer about text-to-story. It's about turning that narrative to sight, sound and emotion," said Brian Mandelbaum, CEO of Clearstream, a media buying company focused on streaming video.
And Facebook's leader is back. On Monday, Facebook CEO Mark Zuckerberg returned to his company after a two-month paternity leave. But despite his absence during the end of the final quarter of 2015, there seems to be no major flaw in how the company has fared.
There's no better case than creating ads for Facebook, some marketers say, where the company has access to not only 1.55 billion monthly active users (as of November) but also has data on users' ages, locations and interests. Mark Mahaney, an analyst at RBC Capital Markets, predicts that monthly active users will rise to 1.58 billion, up 13 percent year over year.
Facebook also benefits from advertising offerings spread across its app ecosystem. In September, Facebook opened up advertising on Instagram — which it owns — with video ads up to 30 seconds long. That move should bring in more revenue in the fourth quarter.
A key benefit of utilizing Instagram is that apps are able to share data and advertisers can create and monitor campaigns in real-time on both apps simultaneously. "We consider Instagram and Facebook as one in the same," Mandelbaum said in regards to his company's planning for media buying.
Facebook is also boasting more video views on its service. Whether or not that has to do with an algorithm tweak or a new feature called "suggested video," it has drawn more interest from advertisers. Indeed, Snapchat has been in close competition with Facebook on video view counts. At last count, Facebook boasted 8 billion views, compared to Snapchat's 7 billion. It's important to note that Facebook clocks in a view at three seconds, while Snapchat is estimated to be a millisecond.
Snapchat has provided inspiration for Facebook as the company builds advertising and app experiences akin to the disappearing photo- and video-app. At the end of the year, Facebook began testing full-screen video ads with partners like retail giant Target. Facebook users can also create collages and draw on pictures they share, like on Snapchat.
"Views is [sic] always going to be a moving target," said Ian Schafer, CEO of digital agency Deep Focus. "Facebook is potentially the most powerful media company. No one is in more control."
Indeed, for Facebook, it's not just about beating Snapchat. In the game of revenue and advertising, the company is competing against search giant Google, the recently renamed Alphabet Inc. Facebook and Google account for more than 50 percent of all mobile ad revenue in the U.S. for 2015, according to research firm eMarketer. While Google is predicted to drop from 36.9 to 32.9 percent from 2014 to 2015, Facebook is estimated to rise from 18.5 to 19.4 percent and continue to climb as Google's growth stagnates.
With this growth, Facebook is working to ensure that it provides value to the customer and that it can also reach the next billion of Internet users. User growth in the United States has been fairly minimal, only capturing 0.30 percent more of Internet users in North America from 2014 to 2015, while the company has significant opportunity in Asia and Africa. Facebook is working to bring more users online with its Internet.org initiative and the app Free Basics.
The Free Basics program has received significant criticism from users in the last year; it was shut down in Egypt and protested in India. But marketers remain bullish on the company's growth in emerging markets, including its addition of new advertising systems, like slideshow, a lightweight video ad.
In emerging markets and in the United States, there is also the opportunity for growth from small businesses. That is partially fueled by the company's update to Facebook Pages, which better allows companies to run their business operations through the social network.
Looking into 2016, both Messenger and WhatsApp have also been top of mind for analysts when it comes to growth. Mahaney of RBC Capital Markets noted Facebook's integration of ride-hailing app Uber into Messenger as a key update to the platform. In this way, Facebook is becoming more like its competitors in Asia.
"As social apps replaced websites, messaging is now replacing social and taking the lion's share of mobile user engagement," said Sephi Shapira, CEO of MassiveImpact, a mobile ad system, in a statement.
Next up for more integrations and revenue growth may be WhatsApp. The text-based messaging app reached 900 million active users in September, quickly approaching 1 billion. Earlier this year, WhatsApp discontinued the $1 annual fee to use the app, which was its only revenue source. That change may cause investors to question Facebook's product roadmap for messaging.
Facebook's dive into virtual reality will also be analyzed, given that Zuckerberg has amped up the product so much and that pre-orders for Oculus Rift, the consumer headset, opened Jan. 6. Zuckerberg said in the third-quarter earnings call, "Virtual reality has the potential to be the next computing platform that changes all of our lives."
© Copyright IBTimes 2023. All rights reserved.