How Facebook Inc. (FB) Could Win 2016 With Mobile Apps, Virtual Reality And Global Expansion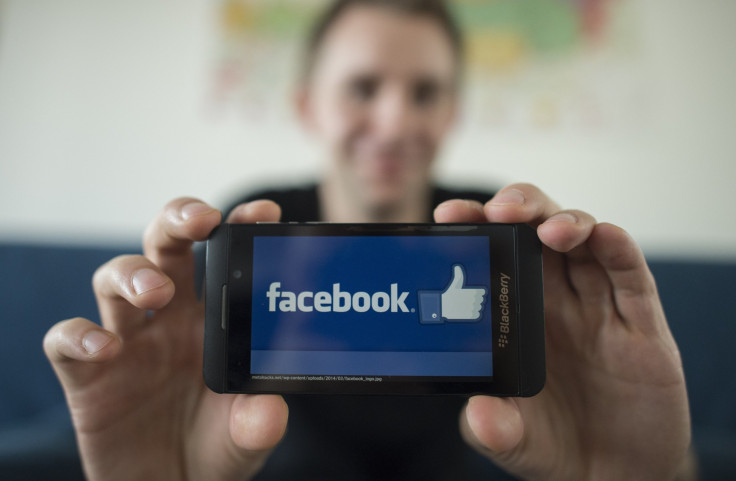 LAS VEGAS — For ad-supported tech companies — think Google, Facebook, Twitter and Yahoo — the Consumer Electronics Show (CES) marks the beginning of deal-making season. In suites and conference rooms around the Strip, ad sellers meet with agencies and advertisers in hopes of increasing ad budgets for 2016.
This year, one company stands alone: Facebook. In 2015, the social networking giant secured a place in the exclusive "$300 billion tech club," joining Apple, Alphabet, Amazon and Microsoft with that lofty valuation, its shares up nearly 30 percent over the past year.
For 2016, the tech giant is moving forward, and fast, with updates. While CEO Mark Zuckerberg starts the year still on two-month paternity leave, his company and nearly 12,000 employees are working to assure the social network does not fall out of the mainstream, in part by creating a host of new products — from mobile apps to virtual reality headsets.
"Facebook has made several strategic acquisitions over the past few years, which has helped them offer their advertisers excellent value and allows them to continue to grow their users at a very strong pace," Matthew Tuttle, CEO of Tuttle Tactical Management, said. "FB is the strongest social media stock in the market. They are very well-positioned for more growth, as they continue to fire on virtually all cylinders."
Below are International Business Times' top 10 picks on what investments will begin, or continue, to grow in 2016:
1. Instagram Advertising
A $1 billion purchase in 2012, Instagram has just begun to prove its worth moneywise. Facebook introduced advertising options to all brands on the photo-sharing app last year.
Now Instagram just may be one of the company's strongest players. Ad revenue from app will be "almost easy money," Mark Mahaney, an analyst with RBC Capital Markets, said at Business Insider's Ignition Conference last month.
Facebook can expect more advertisers to experiment, and others to increase their spending, if campaigns prove successful.
2. Oculus Consumer Tests
Virtual reality is one of Facebook's biggest bets, first with buying Oculus in 2014 and spurring several other developments. It also may be the investment that takes the longest to generate big results.
"The only way we're going to get to billions of users is if VR becomes something that everybody wants to use. And I think to do that, you're going to [need to] get the cost way down and the quality way up," Oculus founder Palmer Luckey told FT.
By March, Facebook's VR headset, Oculus Rift, will go on sale to consumers. Facebook also owns Gear VR, a less expensive product with Samsung and Oculus. Early adopters, who can afford the expected high price tag, will be among the first to show Facebook what's good or bad, and could shape the future of mainstream adoption.
3. Sources for Media Companies
News outlets have long prioritized sharing their content on Facebook. Never before have they had so many options on how to do so.
Media organizations can now contribute articles to the News Feed by the traditional method of pasting a link, or they can create an Instant Article. That unique system, released in May, allows publishers to directly upload articles to the social network. That means they load faster. Some outlets, like the Washington Post, have gone all-in.
Companies have also been testing Facebook's new Notify app. The push-notification-based product was initially seen as a breaking-news app but also has outlets sharing long features and geographically specific stories.
About 100 outlets use Instant Articles now, and over 70 are on Notify. For 2016, Facebook will be adding more as well as opening it to new markets.
4. Retail Shopping and Group Sales
Facebook has been bullish on supporting the growing e-commerce market, competing with tech giants like eBay and Amazon.
In 2015, the company released new tools for businesses using Facebook Pages. Some beta test partners can directly sell through Facebook with a "buy button." Messenger has also gained business functionalities such as the recent integration with ride-hailing app Uber.
The buy button and Messenger will be key areas for Facebook's e-commerce efforts, said Jim O'Hara, president of Ecwid, an app that has more than 40,000 stores on Facebook. "We applaud the focus and believe this only will accelerate in 2016," O'Hara wrote in an email.
Additionally, Facebook has been testing a virtual marketplace for any user, not necessarily verified retailers, to sell unwanted items.
5. Messenger Becoming Smarter
In 2014, Facebook required users to download a separate mobile app if they wished to continue using the network's direct-messaging feature. Two years later, Facebook continues to reveal why.
Facebook is trying to "emulate what WeChat is doing in China," O'Hara said. The app has grown and could continue to prove itself as a portal to other systems. Facebook opened up Messenger to developers in March and now boasts gif sharing, multiplayer games and maps. Those partnerships could continue to grow.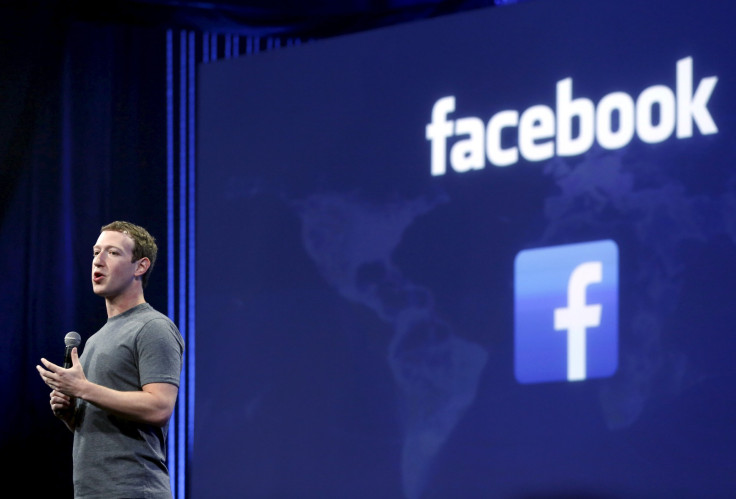 Facebook has also introduced its own improvements. An artificial intelligence system known as M has been available to some users in San Francisco. The technology answers questions, not unlike Apple's Siri, Microsoft's Cortana or Amazon's Alexa, and also allows for ordering items.
6. Mobile-App Ecosystem
Facebook oversees what some call a "family of apps." Facebook shut down several of its one-off apps in 2015 that were creations of the now-defunct Creative Labs. But there are still several it can boast about.
Beyond the core products of Messenger, Instagram and WhatsApp, Facebook has Groups and Moments. The latter, which allows for photo storage and sharing, could become more of a priority, given that Facebook is moving its photo-syncing feature exclusively to that app.
Video could eventually be broken out to a separate app; the company is experimenting with a separate video section on the main app.
7. More video styles
Facebook video has gained prominence in its advertising pitch. The network announced 4 billion views per month in April and by year's end was up to 8 billion. These views have helped propel revenue forward as the company competes for TV's ad dollars. For 2016, Facebook is offering more ways to share.
Facebook now reaches both spectrums of video. For top-dollar brands, there's 360-degree videos. Advertisers in emerging markets — where WiFi is less available and data is more expensive — can now access a lightweight video product called Slideshow.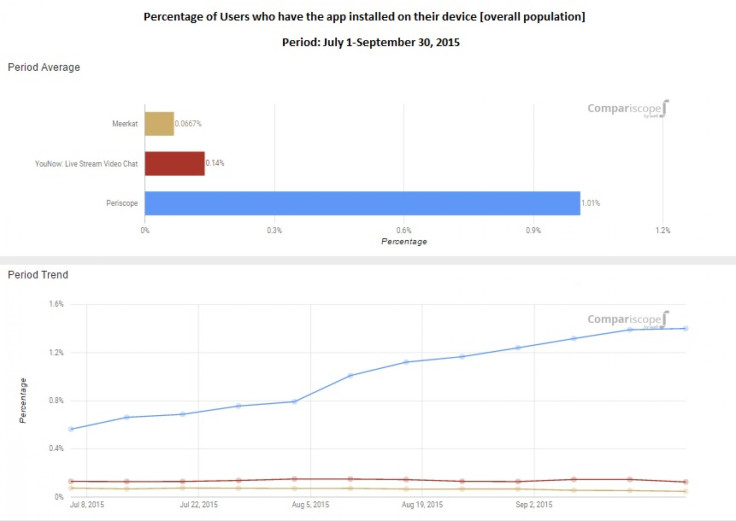 Following in the steps of startup Meerkat and Twitter's Periscope, Facebook is testing and expanding a live-streaming-video product. Once available only to a select group of celebrities, now any user in the U.S. can record and share live video from the Facebook mobile app.
8. WhatsApp's One Billion
Messaging apps abound out of Silicon Valley and onto consumers' phones. It's a competitive market, and Facebook is bolstering its own offerings.
WhatsApp, an acquisition made in early 2014, had 900 million monthly active users as of November. That number could soon rise to 1 billion. The app dominates internationally, where it is seen as pretty much the "leanest, simplest version of a text messaging client," said Nathan Eagle, co-founder of Jana, a mobile phone company focused on emerging markets.
While maintaining a data-light nature, WhatsApp added new functions such as expanding links with pictures, as seen on Facebook and Twitter, for example. To compete with other international players, like WeChat, WhatsApp could add more integrations, not unlike Messenger.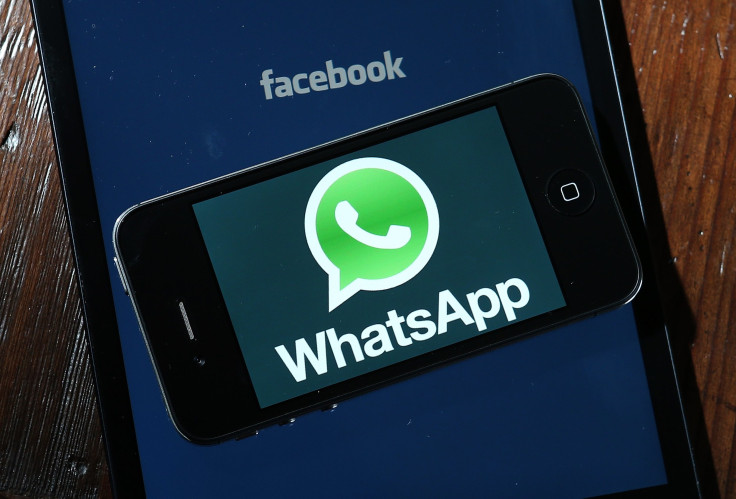 9. Facebook at Work
Once just for college classmates, Facebook will soon expand its presence in the workplace. The company's online networking service for work, which has been under beta testing for years, is expected to publicly launch in 2016.
During the testing phase, Facebook worked closely with about 300 companies that had access to the system. The product offers an employee directory, discussion groups, private messaging and a calendar, for example.
Some remain skeptical of its adoption. Mahaney of RBC Capital Markets said he predicts general Facebook users will want to keep their professional and personal lives separate. Facebook is also in stiff competition to replace other systems, such as those offered by Google and Microsoft.
10. Emerging Markets
Facebook intends to continue realizing its tagline of "connecting the world" in 2016. The network does face several hurdles, however.
Facebook has been working to expand internet access, in part with Free Basics, a lightweight app that provides connection to some internet services, like Facebook and Messenger. Yet regulators in some markets have criticized the program, most notably in India, where some say the social network is not treating websites and services equally, and instead playing favorites with its own products. Egypt shut down access to the app in December.
With plans to create drones that beam internet, Facebook has clearly invested in the cause. The efforts evidently support Facebook's own business. Improved internet access draws in more potential users — and therefore more eyes on ads. Less controversial projects include adapting its current apps to have more data-light and offline features.
FOR FREE to continue reading
✔️ Unlock the full content of International Business Times UK for free
offer available for a limited time only
✔️ Easily manage your Newsletters subscriptions and save your favourite articles
✔️ No payment method required
Already have an account? Log in
© Copyright IBTimes 2023. All rights reserved.