Facebook's Value Rises Over $200B, Becoming One Of The Biggest Companies In The World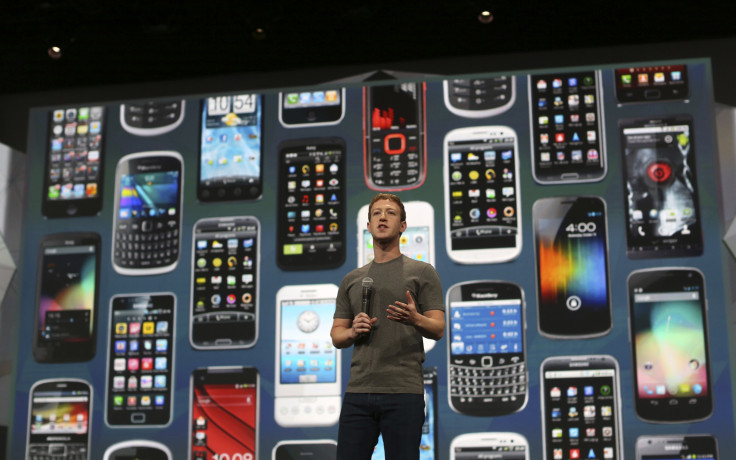 Facebook Inc's (NASDAQ:FB) market value has grown to more than $200 billion, making it one of the largest companies in the world. The stock has shot up more than 9 percent since July 23, when the company announced its quarterly earnings.
The social-networking giant's market capital stood at $201.6 billion, making it the twenty-second largest company in the world after Verizon Communications Inc. (NYSE:VZ) and ahead of Toyota Motor Corp ADR (NYSE:TM), Bloomberg reported Tuesday. In late July, the company had announced a 61 percent increase in second quarter sales to $2.91 billion, while mobile promotions accounted for 62 percent of ad sales, up from 59 percent in the previous period. Over the last four days, the company's stock price has soared nearly 3 percent.
"This latest rally stems from their last earnings announcement, when they reported higher demand and sales numbers for their mobile ads," Jeffrey Sica, president of New Jersey-based Sica Wealth Management, said, according to Bloomberg, adding: "If they can continue to grow their mobile ads, they will have a sustainable demand for their stock."
Mark Zuckerberg, Facebook's CEO and the world's thirteenth richest person, decided to make advertisements on smartphones and tablets the core business for his company. Zuckerberg, who owns enough stock in the company to give him 61.6 percent of voting power, has seen his wealth rise to $34.5 billion, as Facebook's stock price has grown almost 80 percent over the past one year, according to Bloomberg data. In comparison, the S&P 500 index rose only 21 percent in the same period.
The average ad price has more than doubled for Facebook, which accounted for 5.8 percent of worldwide digital ad revenue in 2013, up from 4.1 percent in 2012, Bloomberg reported, citing EMarketer Inc.
According to data from June, Facebook's users in North America grew by 7 percent to 152 million while its users in Asia increased by 26 percent to 228 million over June 2013. The company also reportedly said Monday that it has 100 million monthly active users in Africa, and more than 80 percent of them are active on mobile phones.
© Copyright IBTimes 2023. All rights reserved.