Fake News In China: Alibaba's Jack Ma Demands Communists Take Down Counterfeits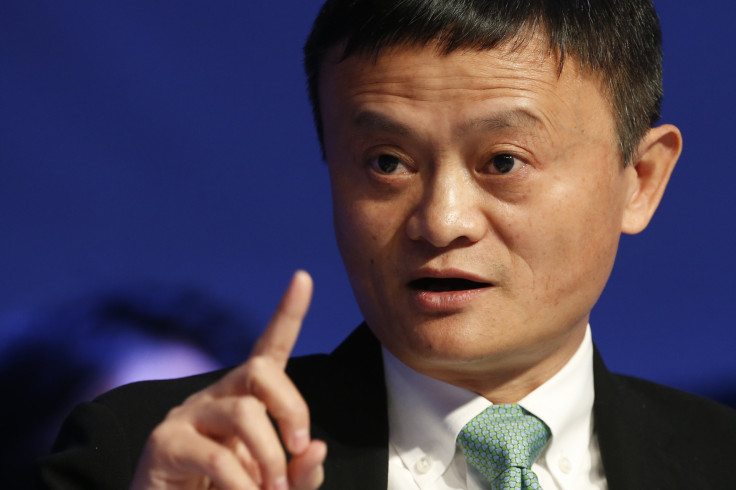 Retail giant Alibaba founder and Chairman Jack Ma called on the Chinese government Tuesday to crack down on the trade of counterfeit goods as government delegates gathered in Beijing to formulate the country's economic policies.
Ma, who founded what is now the world's largest retailer, directly addressed members of the National People's Congress and the Chinese People's Political Consultative Conference, the so-called "two sessions" that annually shape major areas of Beijing's policies, in an open letter posted to Chinese social media platform Weibo. He blamed an "outdated and unrealistic" approach by authorities for the widespread proliferation of fake goods. Ma recommended the government impose harsher fines and penalties, similar to the way they came down against drunk driving in 2011.
Ma wrote if "we imposed a seven-day prison sentence for every fake product sold, the world would look very different both in terms of intellectual property enforcement and food and drug safety, as well as our ability to foster innovation," the Financial Times reported.
The move followed a recent public appeal against "ambiguous counterfeiting" by Alibaba regarding the U.S. Trade Representative's decision to return Alibaba's online shopping network Taobao to a blacklist after it was taken off in 2012 following a year on it. While the label did not bring with it any consequences, it was seen as damaging to the international retail giant's credibility as it tries to expand to foreign markets. Last year, Ma said many fake products were "of better quality and better price than the real names," the Financial Times reported.
U.S. authorities confiscated $1.2 billion in counterfeit goods produced in China in 2013 and $1.7 billion last year, $400 million worth coming from Hong Kong alone. Counterfeits may cost the world economy as much as $250 billion annually, USA Today reported. China, the world's largest producer of fake goods, has reportedly prosecuted around 10 percent of nearly 4,500 cases brought to authorities' attention by Alibaba. The average fine for those found guilty was around $1,450, which Ma said "encourages more people to produce and sell fake goods."
© Copyright IBTimes 2022. All rights reserved.
FOLLOW MORE IBT NEWS ON THE BELOW CHANNELS