'Fallout 4' DLC Will Be Based On Fan Feedback, Will Make The Game 'Bigger'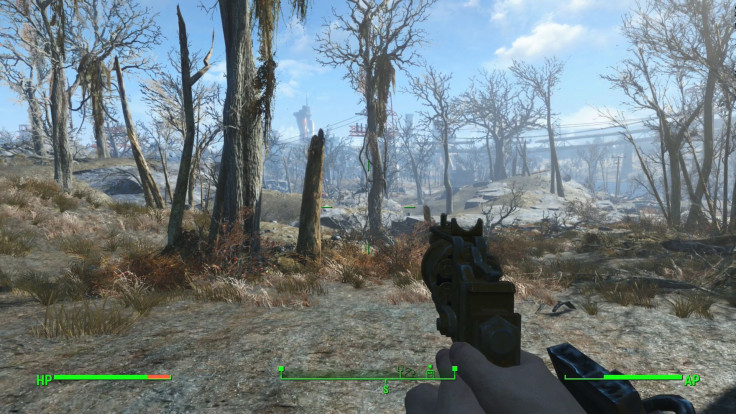 Now that "Fallout 4" has been released on consoles and computers, many fans are wondering what will be in the game's upcoming downloadable content (DLC). While not many details were divulged about the content, Bethesda has assured fans that those in development will be listening to fan feedback of the game when making the DLC.
During an interview, which was covered by Game Zone, "Fallout 4" director Tom Howard stated that support for the game would continue well into next year. While no specifics were given, it seems like the DLC will make the game bigger than it already is, which is saying a lot.
DLC will be based on fan feedback, which Bethesda will be monitoring, according to GameSpot. Howard stated that the feedback from the fans is very important and the development team will base the DLC on what they want to see or what they want done differently with the game.
"Fallout 4" will be having a season pass, which has been a common trend with mainstream gaming lately. However, Bethesda surprisingly announced at the time that they haven't worked on the DLC yet, as they have been working on the main game. Now that "Fallout 4" has been released, it looks like focus will be put on the DLC and any fixes that have to be made.
Along with the DLC, Bethesda promised that the game would also have a number of free updates that would expand the game and add a number of new features. The team said it would be similar to the updates that "Skyrim" had, which introduced things like the "kill cam" and an extra difficulty level.
Whatever the DLC might be, it seems like "Fallout 4" has already been described as a success and might just be a "Game of the Year" candidate, joining titles like "Metal Gear Solid V: The Phantom Pain" and "The Witcher 3: Wild Hunt." Reviews for the game have been very positive, though it does suffer from the occasional glitch or bug.
"Fallout 4" is available now on the PlayStation 4, Xbox One and Windows PC. The DLC for the game has no release date yet.
Fallout 4 - Launch Trailer (Credit: YouTube/Bethesda Softworks)
© Copyright IBTimes 2023. All rights reserved.