Fast And Smart Payments Gateways To Accept Crypto
* This is a contributed article and this content does not necessarily represent the views of IBTimes.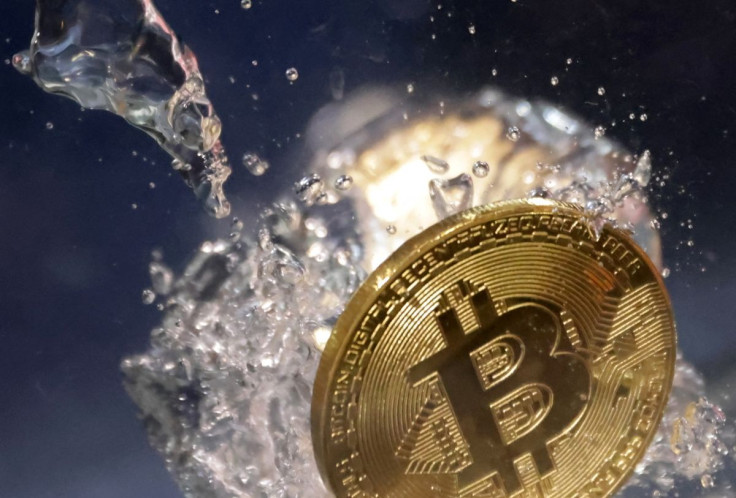 With more than 80 million crypto users in the world, crypto payment gateways are currently a must-have for online stores, as well as e-commerce, gambling and gaming platforms.
Accepting crypto as a payment method ensures business with several undoubtful advantages:
Low processing fees
New markets expansion
Fast growth of user base worldwide
Client privacy
Easy integration and no bureaucracy
CryptoProcessing.com by CoinsPaid
Supporting 30+ cryptocurrencies (BTC, BCH, LTC, ETH, XRP, NEO, ADA, DOGE, USDT, etc.), CryptoProcessing by CoinsPaid accounts for a significant share of bitcoin payments. Launched in 2014, Estonia-based CryptoProcessing handled more than 21 million transactions totaling more than 13 billion euros. In 2022 alone, the monthly volume of transactions passing through CoinsPaid's gateway skyrocketed to 1 billion euros. In the first six months of 2022, the company processed 8.98 million transactions, 5.57 billion euros accounting for 8% of all on-chain BTC transactions.
CryptoProcessing.com offers a wide range of payment solutions, as well as a built-in exchange where customers can convert crypto to 40+ fiat currencies. Prior to integration, business clients decide how much money they want to store inside the CoinsPaid system. The funds exceeding these limits can be automatically transferred to the client's external address.
The processing fee is standard – 1% of transaction volume, while the integration of payment solutions is totally free. Merchants using CoinsPaid payment gateway can save up to 50% on processing fees by entering the company's loyalty program with its own utility token, CPD.
Summary:
30+ supported crypto coins and dozens of supported fiat currencies
Handled 8% of all on-chain BTC transactions
1% processing fee
Loyalty program with its own utility token saving up to 50% of processing fees.
Bitpay
Founded in 2011, Bitpay is considered to be an old-timer in the crypto processing industry. It was Bitpay that found the way to accept highly volatile bitcoins as a payment method when the services or products are nominated in fiat currencies. This mechanism works as follows: Bitpay generates an invoice nominated in crypto taking into account the current exchange rate of the selected cryptocurrency, and a buyer is granted approximately 15-30 minutes to pay the invoice with a fixed exchange rate. Accepted crypto can be immediately converted to fiat and sent to a merchant's bank account.
This one of the most famous cryptocurrency payment gateways offers a wide range of services for individuals and businesses: from prepaid crypto cards to e-commerce plugins, payment or donation buttons, and invoices. Bitpay has a handy dashboard for business clients with all payment details such as a list of paid or unresolved invoices, fiat amount and currency that the invoice was priced in and amount paid in selected crypto.
Bitpay supports the 12 most popular crypto, including BTC, BCH, ETH, LTC, WBTC; 5 USD-pegged stablecoins (GUSD, USDC, USDP, DAI, and BUSD); and even two meme-coins - DOGE and SHIB.
BitPay's pricing plan for merchants is flat - just a 1% fee on each paid invoice. It's an average processing fee among cryptocurrency payment gateways.
BitPay is a U.S.-based company thus it works only with a limited list of territories and countries as it has to comply with all mandated federal and local US regulations and sanctions.
Summary:
Oldest cryptocurrency payment gateway
12 crypto supported
1% processing fee
Integration with Shopify
Widely used in the United States
CoinPayments
Launched in 2013 as a bitcoin payment gateway, CoinPayments currently supports more than 2300 digital coins. The list of services includes shopping cart plugins, a variety of payment buttons, secure APIs, and PoS tools, as well as mobile apps for business account management.
The processing fee is lower than the market average and starts from 0.5%. No setup fees or obligatory subscriptions make CoinPayments one of the leading crypto gateways in the world, with more than 70000 merchants connected to it. CoinPayments supports integration with major e-commerce platforms, such as Shopify, OSCommerce, Magento, and WooCommerce.
Most known as a crypto payment gateway, CoinPayments also operates a handy crypto wallet where everybody can buy or sell digital coins.
Summary:
Low processing fee
2300+ supported cryptocurrencies
ALFAcoins
ALFAcoins is a secure crypto payment gateway born a decade ago and trusted by tens of thousands of users. Since the beginning of 2021, the service has processed more than 300,000 transactions in cryptocurrencies. It offers solutions for exchange operations, crypto storage and spending. The main feature is its user-friendly interface and a bunch of automated services such as payouts and withdrawals. Merchants can integrate payment buttons or shopping cart plugins without any profound coding skills.
Founded in 2013, ALFAcoins proved to be a reliable payment gateway for hundreds of merchants worldwide. It supports 7 major cryptocurrencies (BTC, BCH, LTC, ETH, DASH, USDT, XRP).
The processing fee is slightly lower than average - 0.99%. Merchants can choose whether to include fees in the invoice paid by a customer or exclude them and pay it by themselves. This approach is convenient for those merchants who are not deeply interested in accepting payments in crypto, but would like to offer their customers a new payment method. Invoices are limited to 15 minutes in order to avoid volatility risks associated with crypto payments. The exchange rate is calculated automatically based on data from several crypto exchanges.
Moreover, ALFAcoins offers data-collecting solutions for merchants who are granted with statistics on income, revenue, sales dynamics, and payments.
Summary:
Integration process as easy as one-two-three
Slightly lower processing fee
Auto-payouts and auto-withdrawals (daily/monthly/quarterly/annual)
Useful stats
No subscription fee
0Xprocessing
Being relatively young, 0Xprocessing is a new payment gateway that allows customers of e-commerce, gaming and gambling platforms and any other businesses to accept 40+ cryptocurrencies as payment from users around the globe. 0Xprocessing entered the market and found itself in a highly competitive environment. However, the young payment system seems to find its unique niche as 0Xprocessing is the only crypto gateway supporting Web3.0 wallet integration and provides a high level of privacy.
Customers of 0Xprocessing are allowed to pay invoices via their Web3.0 wallets. Automatic Volatility Risk Control System ensures that customers will not lose assets due to the high volatility of cryptocurrency rates. Payments to 0Xprocessing are instantly hedging in stablecoins. It works as follows: a buyer pays an invoice nominated in BTC, ETH, DOGE, or other major cryptocurrencies. Then the received amount of coins is automatically converted to a predetermined stablecoin (USDT or BUSD) so that the store does not lose funds due to the volatility of BTC or other crypto coins.
0Xprocessing is convenient for businesses of any size. The registration process is fast, simple and fortunately free of excessive additional verification, while the integration process uses affordable API methods. The dev team is easy to get on with and remains in contact 24/7.
Moreover, 0Xprocessing supports an exclusive service of recurring payments. It ensures that a user is able to subscribe his Web 3.0 wallet to recurring payments of a predetermined amount from a special smart contract provided by 0Xprocessing. When signing a transaction, a user will be charged auto-debit.
Summary:
Supports 40+ cryptocurrencies
Automatic Volatility Risk Control System
Integration with Web 3.0 wallets
Recurring payments
High level of privacy
Easily approachable and attentive to users' requests
NOTE: This article is a contribution and do not necessarily represent the views of IBTimes.