FBI Investigating JPMorgan Chase: Report
The agency is the latest governmental entity or representative to call for an investigation of the bank's trading.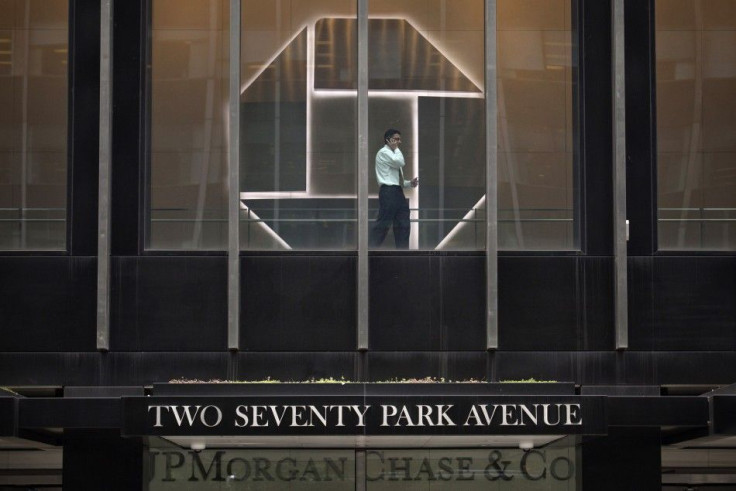 The U.S. Justice Department has launched an investigation of a huge trading loss incurred by JPMorgan Chase & Co. (NYSE: JPM), the Wall Street Journal said on Tuesday.
Citing a knowledgeable official, the newspaper said the Federal Bureau of Investigation's New York field office is leading an inquiry into recent actions by the bank, which announced last Thursday that it will report a loss of more than $2 billion this quarter after a hedging strategy the company was pursuing turned against the bank.
The probe is at an early stage, and it is not clear what, if any, violations of federal law investigators will focus on.
The FBI is the latest federal office to shine a spotlight on JPMorgan. Last Friday, it was revealed that the Securities and Exchange Commission had begun to review the matter, focusing on the company's accounting and disclosure practices.
Congressional leaders have called for JPMorgan executives to be brought before the Senate Banking Committee to explain exactly what happened. Senate Banking Chairman Tim Johnson (D-S.D.) has not specifically called a session to discuss the bank's loss, but he did announce a series of hearings on the implementation of the Dodd-Frank regulatory reform law on Monday.
In the meantime, New York politicians added their voices to the nonstop commentary that the fiasco has elicited.
JPMorgan is one of the best managed banks there is. Jamie Dimon, the head of it, is one of the smartest bankers we got, and they still lost $2 billion and counting, President Barack Obama said in an interview on ABC's The View, which was recorded the day before.
For his part, New York Mayor Michael Bloomberg defended JPMorgan, calling the controversy surrounding the bank a hiccup.
I will say Jamie Dimon ... is one of the smartest people in the financial industry. But I don't think you can eliminate risk here. There's no lending without risk. There's no economy without lending, Bloomberg said.
Jamie Dimon is the kind of guy who will stand up and take responsibility ... This isn't a guy who is going to blame somebody else.
Shares of JPMorgan were up 59 cents, or 1.68 percent, to $36.38 shortly before regular trading ended.
© Copyright IBTimes 2023. All rights reserved.