FBI Paid Geek Squad Employees To Search For Child Porn On Customer' Computers, Courts Docs Say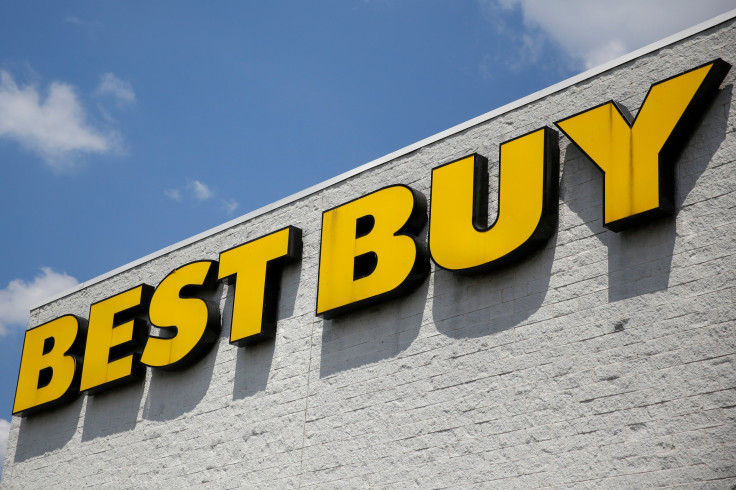 Technicians from Best Buy's Geek Squad reportedly received payments from the FBI for turning over alleged child pornography found on customers' computers, court documents seen by the Washington Post show.
Geek Squad employees notify authorities after finding child porn. However, lawyers representing a doctor in California, Mark Rettenmaier, who took his computer to a Best Buy location for repair, allege the FBI and Geek Squad technicians had a "a joint venture to ferret out child porn."
Read: FBI Director Comey On Encryption: 'There Is No Such Thing As Absolute Privacy In America'
The strong ties between federal authorities and Best Buy raise concerns over privacy invasion and violation of constitutional search, as well as seizure rights.
Some Geek Squad technicians allegedly received $500 or $1,000 payments. The attorneys argue the technicians acted as government agents by receiving payments from the FBI, regularly speaking with and referring cases with the department and creating a program to search for child porn.
Best Buy and the U.S. attorney's office in Los Angeles denied any violations in the search of the doctor's computer, for which the FBI obtained a warrant after being contacted by a Geek Squad supervisor. The warrant led to a search of Rettenmaier's home, in which authorities found thousands of child pornography images.
Best Buy told the Washington Post Geek Squad "inadvertently" discovers child porn about 100 times annually while trying to recover lost customer data.
"As a company, we have not sought or received training from law enforcement in how to search for child pornography," the retailer told the Post. "Our policies prohibit employees from doing anything other than what is necessary to solve the customer's problem. In the wake of these allegations, we have redoubled our efforts to train employees on what to do — and not to do — in these circumstances."
However, documents released by the FBI in January show years of close cooperation between federal authorities in Louisville, Ky., and Geek Squad. In court filings, Rettenmaier's attorney said between 2007 and 2012, there were eight "informants" at the Geek Squad City computer repair location in Kentucky and that the facility's "data recovery system was designed to identify and report child porn from all over the country."
Read: Pornhub Goes All-In On Encryption, Now Uses HTTPS By Default
The FBI turned over files on four of eight Geek Squad employees it worked with. Court documents revealed one of the workers said he was in the process of writing a software program that would help identify child porn images.
Best Buy said in a statement to the Post that it had learned about the four employees who received money from the FBI for turning over chld pornography.
"Any decision to accept payment was in very poor judgment and inconsistent with our training and policies," Best Buy said. "Three of these employees are no longer with the company and the fourth has been reprimanded and reassigned."
Federal prosecutors admitted that "a few payments to Geek Squad City supervisors by the FBI unnecessarily muddied the waters here."
"But however ill-advised those payments may have been…the money, more of an embarrassment than an incentive, did nothing to turn Geek Squad City supervisors into government agents or Geek Squad City itself into a secret FBI surveillance machine," added the federal prosecutors.
A judge is expected to make a decision on the legality of the actions by June.
© Copyright IBTimes 2023. All rights reserved.