FDA Cites Company Over 'Illegal' Flavored Nicotine Gummies: 'Public Health Crisis Just Waiting'
KEY POINTS
The products are marketed to contain "tobacco-free nicotine"
Each gummy has one milligram of nicotine, according to the FDA
Such products may reportedly pose a risk for increased use among younger people
The U.S. Food and Drug Administration (FDA) sent a warning letter to a company Thursday for marketing "illegal flavored nicotine gummies." The FDA Commissioner called such products a "public health crisis just waiting" among youths.
The gummies that VPR Brands got the warning letter for are marketed to contain "tobacco-free nicotine," with each gummy containing one milligram of nicotine, the FDA noted in its news release. They come in flavors such as "blueraz, cherry bomb and pineapple."
Such oral nicotine products may pose a risk for increased use in younger people, according to the agency. Apart from coming in "youth-appealing" flavors, their "kid-friendly" appearance could make them easier to hide from adults.
This could be problematic, especially with a recent study showing that such flavored oral nicotine products are the second most commonly used nicotine product among U.S. teens. In fact, they are second only to e-cigarettes. The researchers also expressed their concerns about the ease with which teens can hide them. Study lead author Alyssa Harlow even pointed out such products' "really modern packaging designs" and social media engagement.
"Nicotine gummies are a public health crisis just waiting to happen among our nation's youth, particularly as we head into a new school year," FDA Commissioner Robert M. Califf said in the agency's news release. "We want parents to be aware of these products and the potential for health consequences for children of all ages."
There is also a health risk among younger children, who are particularly at risk of nicotine toxicity. As the agency noted, 1 to 4 milligrams of nicotine can be "severely toxic" to children under the age of 6, depending on their weight. This can lead to symptoms such as vomiting, respiratory failure, seizures, coma "and even death."
"Nicotine poisoning can affect anyone of any age," the Cleveland Clinic noted. "However, the greatest risk of nicotine poisoning is in children because of their lower body weight and smaller size."
In its warning letter to the company, the agency said tobacco products such as nicotine gummies are "subject to FDA jurisdiction." This comes after a federal law passed by Congress earlier this year gave the FDA the authority to regulate products "containing nicotine from any source," not just from tobacco.
Furthermore, items considered "new tobacco products" also have to have a "premarket authorization order in effect" in order to be "legally marketed" in the U.S.
"This firm has not submitted a premarket tobacco product application (PMTA) to the FDA, and does not have a marketing authorization order to manufacture, sell or distribute these products in the U.S.," the agency noted in its news release.
This is said to be the "first warning letter for this type of product." It gives the company 15 working days to address the violations.
"Today's action should be a wake-up call for manufacturers of these illegal products that the FDA is actively working to identify violations and to swiftly seek corrective actions," Brian King, the director of the FDA's Center for Tobacco Products, said in the news release.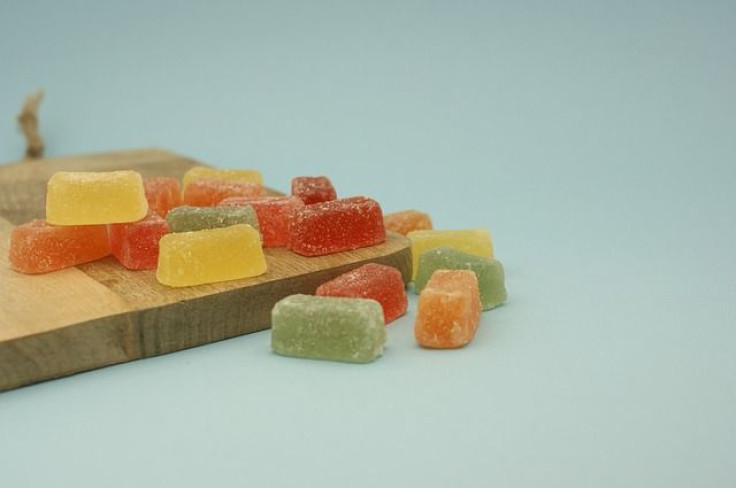 © Copyright IBTimes 2022. All rights reserved.
FOLLOW MORE IBT NEWS ON THE BELOW CHANNELS