Fed Rate Hike May Force Unicorns Like Uber, Airbnb And Snapchat To IPO In 2016, Risking New Market Bubble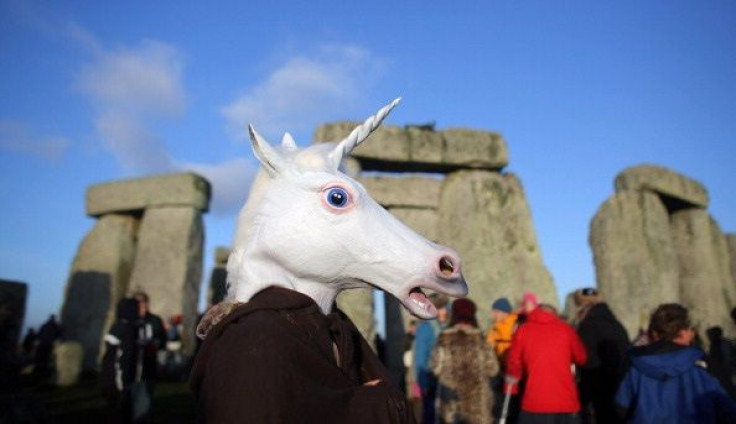 The Federal Reserve said Wednesday that for the first time in more than nine years it will raise interest rates, and that's making the unicorns jittery. While the initial quarter-point hike is unlikely to impact savers much, for tech startups, hot names like Snapchat, Uber, Airbnb and Palantir in particular, it could unleash a slew of IPOs in 2016 — whether they like it or not. Some analysts worry that could put the public markets in bubble territory.
Unicorns — privately held companies carrying valuations in excess of $1 billion — have grown fat and multiplied in the past decade's low-interest environment. It's been cheap to borrow to fund their own growth, and they've been able to pull fresh capital from hedge funds, private trusts and other investors willing to take on more risk in exchange for yields beyond what's been available in the fixed-income markets. But as government issues and bonds become more attractive under Fed Chair Janet Yellen's move to gradually boost rates, unicorns may be forced into the public markets to fund growth.
The risk: Many analysts argue that unicorns are already overvalued. Their move from venture backing to the stock exchanges could expose Main Street to risks previously confined to sophisticated, private investors.
The past 12 months have seen the fewest number of tech companies go public in the U.S. since 2009, with just 28 floating initial public offerings since Jan. 1. But that may be about to change. In a study released Thursday, research firm CB Insights said 2016 may be the year when unicorns are "dragged to IPO."
The fourth annual Tech IPO Pipeline report says private investors may be ready to pull back from unicorns, and not just because of the Fed's rate hike. "There are some companies on this year's list that may be forced to go public because their valuations priced them for perfection and their results came in somewhere below perfect," CB Insights CEO Anand Sanwal, the report's author, wrote. "And as a result, the private markets may close up on these firms, forcing them to go public. This is something we've not observed before."
A sudden influx of unicorns could make public markets like the New York Stock Exchange and the tech-heavy Nasdaq more risky. Not only do many of these companies, including Airbnb and Uber, face legal and regulatory hurdles, some analysts believe they are grossly overvalued. As private operations, unicorns do not divulge their financial performance to the public. But there are indications that some may be ready to stumble. Fidelity Investments, a publicly traded company that invests in the sector, recently disclosed that it had substantially written down the value of of Snapchat, Square and several other prominent unicorns in its portfolio.
The concern is that a unicorn invasion could put the public markets in a fragile state similar to the dotcom bubble of 2000. William Hsu, a partner at Mucker Capital, compared the enterprise value of Uber divided by the last 12 months of revenue and found that Uber's multiple valuation in 2014 was triple that of eBay at the height of the dotcom bubble. Despite facing lawsuits, criminal allegations against drivers, and regulatory obstacles all over the world, Uber's valuation has only grown since Hsu's study. It's now worth $70 billion -- more than Ford and General Motors.
CB Insights' report was compiled before the Fed's announcement, but an interest rate hike will only strengthen the case for more IPOs in 2016 as access to cheap money dries up. "In a low-interest and low-yield macro environment, private tech companies have the potential to grow faster and yield more than many other alternative investment opportunities," Mike Maples, a venture capitalist who was an early backer of Twitter and Lyft, told Bloomberg in July. "A lot of the large pools of capital in the world tend to gravitate to private tech startups."
By the end of the third quarter of 2015, U.S. startups had raised over $37 billion, already outstripping any full-year amount since the dotcom boom of 2000 when over $80 billion was raised -- indicating just how much money has been out there for startups looking for funding.
The question now is how many unicorns will be dragged onto the stock market? According to figures from Dealogic, just 28 tech companies went public in the U.S. this year, which marks a dramatic decline from 62 in 2014 and 48 in 2013. Adding to the uncertainty in the market around tech IPOs is the overall below-par performance of the few companies that did go public this year. Crafting site Etsy, for example, is trading roughly 40 percent below its IPO price at the time of this writing.
'It Couldn't Get Worse' Than 2015
Sanwal said 2016 will see a resurgence in the tech IPO marketplace. "Given the maturity of many of the companies in the pipeline, the uncertainty about private markets, and the increasing calls by investors for companies to go public, we expect 2016 will see public market activity pick up."
Sanwal adds pithily: "Given how bad 2015 was, the reality is it couldn't get worse."
Sanwal said many on the list are not what you would call "household names" and tend to operate in "less sexy areas" such as analytics, datacenters, security and application integration, but there are a number of high-profile names predicted to go public in 2016.
Total Offer Amount of Venture-Backed IPOs by Year | FindTheCompany
Topping that list is Uber. The ride-hailing service could be one of those unicorns that's "dragged to IPO," according to CB Insights.
The Year Of The Unicorn
Uber is one of 80 unicorns on CB Insights' Pipeline 2016 list, double the number on last year's. Among them is Airbnb, the home-sharing service, valued at $25 billion after having raised $2.3 billion from investors including Andreessen Horowitz, Fidelity Investments, and T. Rowe Price. Just like Uber, Airbnb is enveloped in a number of controversies and regulation issues, which generally come with being at the forefront of the new sharing economy.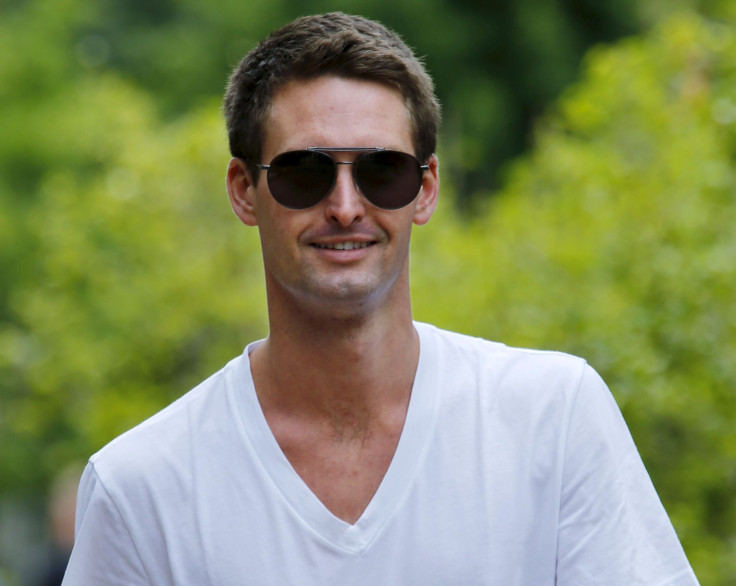 One unicorn that doesn't have the same issues with regulators is Snapchat, another potential IPO candidate in 2016 according to CB Insights. Valued at $16 billion after having raised $1.2 billion to date, the company's co-founder and CEO Evan Spiegel earlier this year said Snapchat "needs to IPO. We have a plan to do that." Spiegel has also been putting people in place to help the young company go public, appointing Imran Khan, a former Credit Suisse banker who helped Alibaba go public in 2014, as chief strategy officer.
Other well-known names CB Insights identified as candidates to go public in 2016 include media company BuzzFeed, enterprise collaboration software maker Slack, cloud protection vendor CloudFlare, online software repository GitHub, Big Data specialist Palantir and payments processing company Stripe.
Despite their huge valuations and massive media attention, none of the unicorns mentioned here are among CB Insights top picks for IPO in 2016. Using Mosaic, its proprietary rating algorithm, CB Insights believes that Actifio is the tech company most likely to go public in the U.S. next year.
Actifio is a "copy data virtualization" developer which has raised $207.5 million to date and is joined on CB Insights' top five list for 2016 by MuleSoft (enterprise software), Okta (identity management), Nutanix (datacenter virtualization) and Zuora (SaaS applications).
FOR FREE to continue reading
✔️ Unlock the full content of International Business Times UK for free
offer available for a limited time only
✔️ Easily manage your Newsletters subscriptions and save your favourite articles
✔️ No payment method required
Already have an account? Log in
© Copyright IBTimes 2023. All rights reserved.