Fed Should Not Be Too Patient On Rate Hikes, Williams Says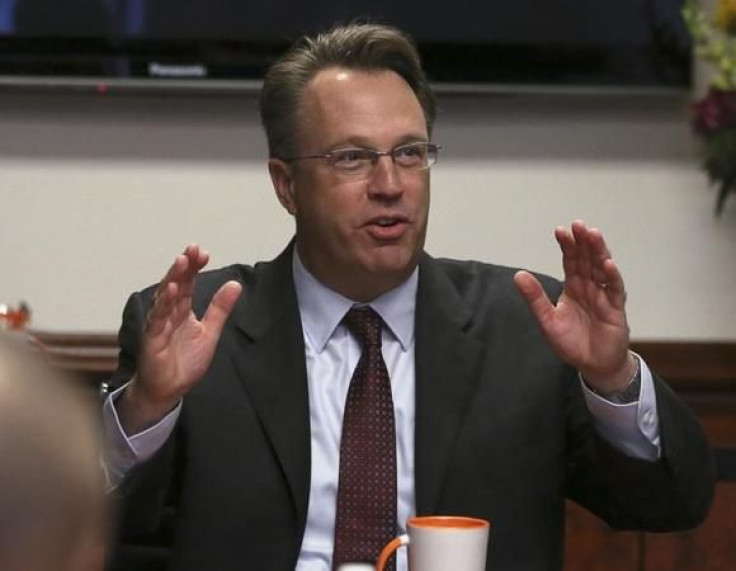 (Reuters) - Federal Reserve policymakers should not wait too long to raise interest rates, a top U.S. central banker said on Thursday, because doing so could mean "drastically" overshooting on inflation and forcing the Fed to hike rates dramatically.
"I think that by mid-year it will be the time to have a serious discussion about starting to raise rates," San Francisco Fed chief John Williams said.
With the U.S. economy likely to reach full employment by year's end or even sooner, and inflation looking likely to return to 2 percent within the next two years, waiting on raising rates is riskier than going ahead and starting, he said.
"Overshooting our target would force us into a much more dramatic rate hike to reverse course, which could have a destabilizing effect on the markets and possibly damage the economic recovery," Williams said in remarks prepared for delivery to the CFA Society of Hawaii.
"I see a safer course in a gradual increase, and that calls for starting a bit earlier."
The hawkish remarks from the normally centrist Williams do much to suggest the era of rock bottom interest rates is nearing an end.
At a meeting in less than two weeks, Fed policymakers are set to debate whether to open a door to the possibility of a June rate hike by removing a vow to be "patient" in raising rates.
Williams' concern over waiting too long marks a stark contrast with the dovish worries of another policymaker, Chicago Fed chief Charles Evans, who earlier this week called for delaying rate hikes until 2016, citing the dangers of premature rate increases.
Williams wrote his speech before Evans gave his, yet his pointed comments suggest the depths of disagreement over the course of policy at the U.S. central bank.
"The case for extensive patience certainly has valid points, and esteemed supporters, so let me explain my position," Williams said as he launched into a defense of early rate hikes, including a look back at 1965, when similarly low inflation during a time of similar economic growth gave way in short order to an economy "on a tear."
© Copyright IBTimes 2023. All rights reserved.