Federal Court OKs Detroit Bankruptcy Exit Plan, City Keeps Art Museum But Retired City Workers Get Pension Cuts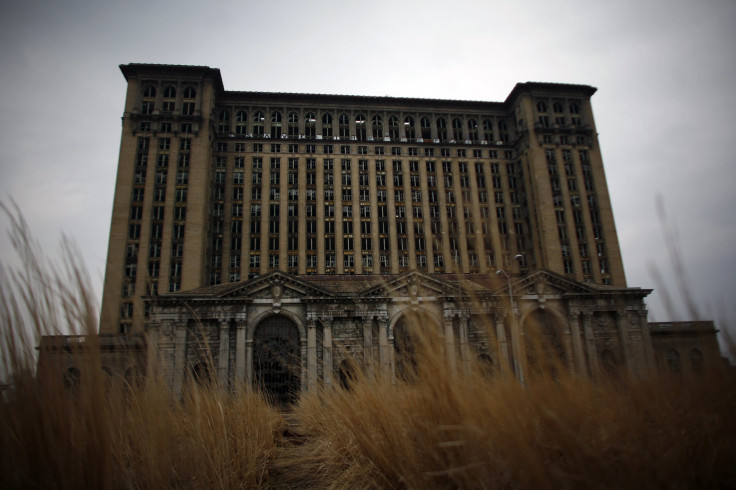 A federal judge Friday approved a blueprint to end Detroit's bankruptcy, the nation's largest-ever municipal bankruptcy. The plan, ratified by U.S. Bankruptcy Judge Steven Rhodes, is expected to help pull the once-mighty Motor City from decades of financial woes by trimming more than one-third of its long-term debt and creating a financial control board to oversee city finances, the Detroit Free Press said. But the plan also means less money for retired city workers.
The bankruptcy plan erases about $7 billion of debt from the city's books while reinvesting $1.4 billion over 10 years in currently neglected city services, as well as helping with blight removal, according to the negotiated agreements. However, thousands of retired city workers now face a 4.5 percent cut in their previously negotiated cost-of-living adjustments. Projected cost savings could increase the value of the reinvestment plan to $1.7 billion.
The court-approved blueprint, which also calls for borrowing $275 million, aims to cut about 74 percent of Detroit's unsecured debt. The city filed for Chapter 9 bankruptcy on July 18, 2013.
Under the approved blueprint, a commission primarily composed of gubernatorial appointees will oversee Detroit's finances. The Financial Review Commission will exercise oversight of the city's spending and borrowing for at least 10 years.
Pension fund officials said the reduced payments for retired city workers that are outlined in the court-approved plan was the best possible deal that could be obtained.
"You know, there's been a lot of uncertainty and anxiety among our members and retirees, and the board felt it was their responsibility to bring to our members and retirees the best possible deal with the best possible outcome for their consideration," Tina Bassett, spokeswoman for the city pension fund, told CBS Detroit earlier this year, when the plan was negotiated.
Besides discontent with reduced pension payments to retired city workers, the plan has also drawn fire because taxpayer subsidies for a new home for the Detroit Red Wings hockey team are continuing. In July officials unveiled details of a $283 million taxpayer-financed stadium for the professional hockey team; approval of that stadium preceded the city's bankruptcy filing.
Since the bankruptcy filing, city and state officials have been demanding pension cuts to reduce the estimated $3.5 billion in outstanding pension obligations while also reassuring the Detroit Red Wings owners that the subsidies will be preserved.
According to an analysis by the New York Times, Michigan is one of the top per-capita spenders on such subsidies, providing roughly $6.6 billion a year in taxpayer support to private firms.
As Detroit's emergency manager, Kevyn Orr, put it: "I know there's a lot of emotional concern about, Should we be spending the money [on stadiums]? But frankly that's part of the economic development. We need jobs. If it is as productive as it's supposed to be, that's going to be a boon to the city."
© Copyright IBTimes 2023. All rights reserved.